By signing-in or registering to watch you consent to receiving further information from us about this livestream and other related news, insights, intelligence and events. You also agree for us to share your contact information with our livestream partners and sponsors who may contact you about their related products and services. For more information about how we use your data and your opt-out rights, please see http://ultimamedia.com/ultimamediapp.pdf
Following nearly a decade of growth, the European automotive industry was stopped in its tracks by the coronavirus pandemic. While vehicle and component manufacturing is increasingly back underway, and most dealers have reopened, automotive manufacturers and service providers face huge uncertainty in demand and supply, along with chronic under-capacity utilisation in some European regions. Already, manufacturers are making difficult decisions about closing plants permanently.
At the same time, European manufacturers must manage a difficult transition to lower emission vehicles in the face of stricter EU fines that have come into force this year. The EU also faces complex free trade negotiations with the UK over Brexit, and ongoing threats of tariffs and trade disputes with the US.
But will these challenges converge to accelerate change across the automotive supply chain, transport and logistic sectors?
As governments including Germany and France announce incentives to promote low emission and electric vehicles, and Brussels moves closer to a 'Green New Deal' along with EU-wide stimulus, manufacturers and logistics providers in Europe might see recovery move closer in the direction of lower emissions and sustainable supply chains. Already, electric vehicle launches and battery manufacturing investments are among the few areas seeing growth in Europe.
OEMs and suppliers are also looking increasingly to digital technology and processes to improve their supply chain visibility, planning and operations.
Such opportunities will nevertheless come alongside ongoing supplier insolvencies, record-breaking declines in consumer demand, stuttering production restarts and reduced logistics network capacity in many areas.
It's going to be a bumpy road ahead.
We discuss key challenges and strategies with the director of supply chain at LEONI, as well as the global lead analyst at PwC Autofacts.
Watch this special Livestream Hour to gain valuable insights into:
Managing volatile production and sales volumes
Working with reduced network capacity
Managing supplier risk
The landscape for EV and battery supply chains
Regulatory impacts on the European transport sector
Lessons learnt and strategies for recovery
Guests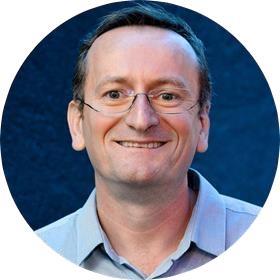 Liviu Bidian
Head of Inventory Management and Internal Audit and Control, Global SCM
LEONI Wiring Systems
Liviu Bidian is responsible for the management of strategic initiatives for inventory optimisation, analysis and auditing of end-to-end supply chain processes and supply chain management training for LEONI, an important global electronics and wiring harness supplier. In recent years, he has been involved in managing multiple optimisation and ramp-up projects in complex global supply chains in Europe, Asia and the Americas, leading supply chain operations teams as well as project and manufacturing teams. Liviu's background is in engineering and he holds an executive MBA in supply chain, as well as being a certified Apics trainer and a business and life coach.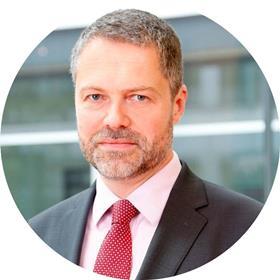 Christoph Stürmer
Autofacts Global Lead Analyst
PwC
Christoph Stürmer is one of Europe's most respected experts in automotive value chain analysis. He specialises in manufacturer strategy, brand strategy and product portfolio planning. Christoph started his automotive industry career in 1996 at Daimler, working in product management and strategic planning. Before joining PwC Autofacts, he spent 10 years at IHS Automotive, most recently as Research Director. He holds an economics degree from the University of Heidelberg.
Host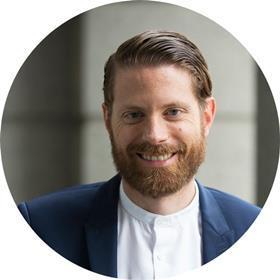 Christopher Ludwig, Editor-in-Chief
Ultima Media
Christopher is responsible for editorial production and strategy across Ultima Media's global automotive media platforms, including Automotive Logistics, Automotive Manufacturing Solutions, Car Design News and its business intelligence unit, Automotive from Ultima Media. He's covered the automotive industry and supply chain for 15 years and has nearly 20 years' experience in the media and publishing business. He has an MsC from the London School of Economics and Political Science.
In Partnership
The Automotive Livestream Hour is produced by Christopher Ludwig, Richard Logan and Neemish Ladwa. Please contact us if you are interested in participating.
With the coronavirus pandemic creating the biggest crisis in the history of the automotive industry, it is more important than ever for stakeholders across the supply chain to connect and share experiences and solutions for managing current challenges and preparing to restart the industry post-COVID-19. That is why we are now a hosting a new series of weekly connections and insight, along with special topic focuses on key issues and regions, and our monthly Supply Chain Update. The series will be hosted by Christopher Ludwig, editor-in-chief at Ultima Media.
Register and join us in conversations with industry experts and our editors at Automotive Logistics, Automotive Manufacturing Solutions and Car Design News.
REGISTER NOW | Join our conversation.
Upcoming episodes:
June 24th: Livestream Coronavirus series – Automotive Supply Chain June Update
July 1st: The Livestream Hour Episode 10 – Digital tech & IT: 'Rise of the machine'

July 8th: The Livestream Hour Episode 11 – Rebuilding greener supply chains

July 15th: The Livestream Hour Episode 12 – North American vehicle ports
July 22nd: The Livestream Hour Episode 13 – Start-up OEM supply chains
w/c July 27th: SEASON ONE FINALE – Capping off four months of weekly interviews and analysis, we finish our first season of the Livestream Hour with several special sessions across the week
AUGUST RE-WATCH – Weekly Livestream hours take a pause, but the Festival of Transformation continues with on-demand video interviews, podcasts and digital content, which will be shared across the month
w/c September 7th: SEASON 2 – Automotive Supply Chain & Logistics Livestream Hour RETURNS
Download slides below
Downloads
PDF, Size 2.4 mb

PDF, Size 0.86 mb