By signing-in or registering to watch you consent to receiving further information from us about this livestream and other related news, insights, intelligence and events. You also agree for us to share your contact information with our livestream partners and sponsors who may contact you about their related products and services. For more information about how we use your data and your opt-out rights, please see http://ultimamedia.com/ultimamediapp.pdf
Updated 30th April. WATCH NOW and learn more about the key supply and logistics constraints facing the automotive industry, and how manufacturers are adapting processes, including new safety requirements, procurement changes and risk management.
Overview: Supply chain will be king!
Our monthly Supply Chain Updates provide critical information for production, purchasing and logistics professionals on industry developments in the current crisis, and strategic insight to help companies prepare for restart and transform their operations.
The global automotive supply chain remains highly disrupted, with risks across vehicle demand, liquidity and the supplier network. Nonetheless, OEMs are slowly restarting production and distribution networks, with those best able to navigate the supply chain likely to make key gains, especially when the recovery can start.
In this episode, we also discuss the key strategies and technology that will make supply chain king, including strengthening sales and operational planning, visibility and resilience.
Gain valuable insights on:
How supply chain will transform and adapt to the new normal
The evolving impacts of lockdowns on automotive operations
How logistics capacity and restrictions should be managed
How to build more resilient supply chain during and after the crisis
Design and IT solutions to strengthen visibility and operations
Tracking and managing supplier and manufacturing disruption
Guest Speakers: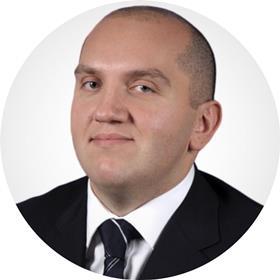 Matteo Fini
Executive Director, Automotive Supply Chain and Technology
IHS Marki
Matteo Fini leads the global research, analysis and forecasting at IHS Markit's Automotive Supply Chain and Technology group. He advises auto sector stakeholders on market entry strategies, supply chain assessment and technology benchmarking. Over the years he has developed several quantitative metrics and indexes on different topics, for example on OEM-supplier relations, supplier benchmarking and supply chain resiliency. He previously worked in procurement at an OEM, focusing on product development and procurement business processes. He holds a Master of Science in Automotive Engineering from the Polytechnic University of Turin, Italy.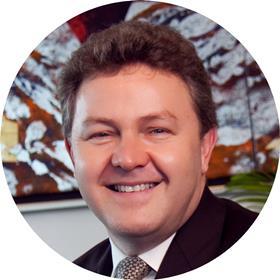 Fathi Tlatli
President Global Sector Auto-Mobility
DHL Customer Solutions & Innovation
Fathi Tlatli is responsible for the strategy, development and the global customer management program for DHL Customer Solutions & Innovation. He has been with DHL for 16 years in roles that include leading the company's engineering and manufacturing sector across EMEA and global aerospace. Fathi has an MBA in International Management from the University of Leuven), with further degrees and diplomas from the University of Louvain and the University of Stanford. He is also an author of business and marketing books and articles.
Host: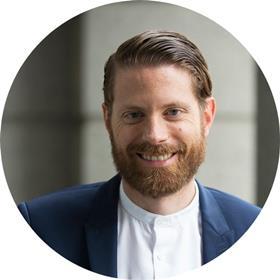 Christopher Ludwig
Editor-in-Chief
Ultima Media
Christopher is responsible for editorial production and strategy across Ultima Media's global automotive media platforms, including Automotive Logistics, Automotive Manufacturing Solutions, Car Design News and its business intelligence unit, Automotive from Ultima Media. He's covered the automotive industry and supply chain for 15 years and has nearly 20 years' experience in the media and publishing business. He has an MsC from the London School of Economics and Political Science.
Upcoming episodes:
May 13th: Livestream Hour Episode 5: Regional Supply Chain in Focus - Mexico
May 20th: Livestream Hour Episode 6: Aftermarket: Keeping the wheels moving
May 27th: Livestream Coronavirus series - Automotive Supply Chain May Update
June 3rd: Livestream Hour Episode 7: Finished Vehicle Logistics series: Working to full capacity
June 10th: The Livestream Hour Episode 8: Digital Transformation
June 17th: The Livestream Hour Episode 9
June 24th: Livestream Coronavirus series - Automotive Supply Chain June Update

Automotive Festival of Transformation

Throughout this Spring and Summer, we are playing host to an array of online livestreams, discussions, and thought leadership. Bringing you insight and intelligence to help facilitate necessary change and transformation in your business.
We will also be publishing a wealth of exclusive features, interviews, analysis and guest contributions (you too can get involved) to get you ready for the challenges ahead.
automotivemanufacturingsolutions.com/festival
Download the presentation slides from this episode below:
Downloads
PDF, Size 1.91 mb

PDF, Size 1.18 mb

PDF, Size 2.37 mb