By signing-in or registering to watch you consent to receiving further information from us about this livestream and other related news, insights, intelligence and events. You also agree for us to share your contact information with our livestream partners and sponsors who may contact you about their related products and services. For more information about how we use your data and your opt-out rights, please see http://ultimamedia.com/ultimamediapp.pdf
Overview: The strongest supply chains will thrive
Our monthly supply chain updates provide critical information for automotive production, purchasing and logistics professionals in the current crisis, and strategic insight to help companies design more resilient supply chains for the future. Join the May update for the latest market forecasts and insight on what makes a strong supply chain.
As production restarts and government attempt to reopen economies supply chain executives are facing the huge task of planning volumes, investments and capacity in the face of extremely uncertain demand. In view of this complex situation, we will share our updated global outlook for vehicle sales with insight on major markets, produced by our business intelligence unit, Automotive from Ultima Media.
Demand volatility is just one of the key challenges facing automotive supply chain leaders, along with financial risk in the supply base, differing restrictions across countries and states, and many new health and safety protocols that impact on production and logistics. But the automotive industry is not alone in this challenge. How are other industries, such as high tech or retail, coping with the changes? Is supply chain used as more of strategic advantage in other sectors compared to automotive? We'll hear from Peter Weiss – who previously held senior supply chain management and logistics roles at Fiat Chrysler in both North America and Europe – on Gartner's analysis across industries, and his vast industry expertise.
By signing-in or registering to watch you consent to receiving further information from us about this livestream and other related news, insights, intelligence and events. You also agree for us to share your contact information with our livestream partners and sponsors who may contact you about their related products and services. For more information about how we use your data and your opt-out rights, please see http://ultimamedia.com/ultimamediapp.pdf
Guest Speakers: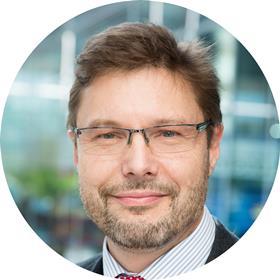 Peter Weiss
Executive Partner for Chief Supply Chain Officers
Gartner
Peter advises global leaders in supply chain management, including for the automotive sector. He has around 25 years' experience in automotive including roles in assembly, manufacturing, global supply chain management, global procurement and B2B e-business ventures. He led Chrysler's logistics operations in North America and would later be head of Fiat Chrysler's supply chain management in EMEA; he was also head of operations for Maserati and Alfa Romeo.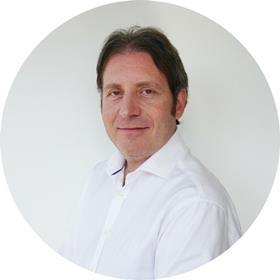 Daniel Harrison
Automotive Analyst
Ultima Media
Daniel has more than a decade of experience in business intelligence and automotive research and now leads the business intelligence unit at Ultima Media, including for AMS. He specialises in topics across connectivity, autonomy, shared mobility and electrification. His most recent reports cover tier supplier profits and forecasts for global automotive powertrains.
Host: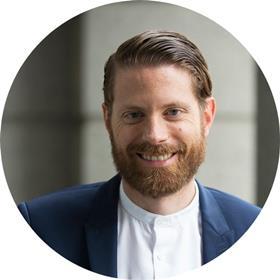 Christopher Ludwig
Editor-in-Chief
Ultima Media
Christopher is responsible for editorial production and strategy across Ultima Media's global automotive media platforms, including Automotive Logistics, Automotive Manufacturing Solutions, Car Design News and its business intelligence unit, Automotive from Ultima Media. He's covered the automotive industry and supply chain for 15 years and has nearly 20 years' experience in the media and publishing business. He has an MsC from the London School of Economics and Political Science.
In Partnership
REGISTER NOW | Join our conversation
The Automotive Livestream Hour is produced by Christopher Ludwig, Richard Logan and Neemish Ladwa. Please contact us if you are interested in participating.
With the coronavirus pandemic creating the biggest crisis in the history of the automotive industry, it is more important than ever for stakeholders across the supply chain to connect and share experiences and solutions for managing current challenges and preparing to restart the industry post-COVID-19. Following our first Coronavirus Automotive Supply Chain March Update, we are a hosting a new series of weekly connections and insight, along with special topic focuses on key issues and regions, and our monthly Supply Chain Update. The series will be hosted by Christopher Ludwig, editor-in-chief at Ultima Media.
Register and join us in conversations with industry experts and our editors at Automotive Logistics, Automotive Manufacturing Solutions and Car Design News.
There will also be many opportunities to participate in live polls, pose questions, comments or even join the discussions with guests directly via audio.
Upcoming episodes:
June 10th: The Livestream Hour Episode 8 – Digital Transformation
June 17th: The Livestream Hour Episode 9 – Europe Automotive Supply Chain in Focus
June 24th: Livestream Coronavirus series – Automotive Supply Chain June Update
July 1st: The Livestream Hour Episode 10 – Supply Chain Visibility
July 8th: The Livestream Hour Episode 11 – North American Ports in Focus
July 15th: The Livestream Hour Episode 12 – Electric Vehicle Supply Chains
…and much more
Downloads
PDF, Size 1.2 mb

PDF, Size 0.19 mb