By signing-in or registering to watch you consent to receiving further information from us about this livestream and other related news, insights, intelligence and events. You also agree for us to share your contact information with our livestream partners and sponsors who may contact you about their related products and services. For more information about how we use your data and your opt-out rights, please see http://ultimamedia.com/ultimamediapp.pdf
This Livestream presentation and Q&A goes into detail on major developments across global automotive manufacturing and supply chain, with special insight into impacts and policies relevant for US production sourcing and logistics processes. Christopher Ludwig shares insights on supply chain and manufacturing impacts (download presentation slides here), and discusses a range of issues covering supplier liquidity, trade policy and global sourcing with this week's guest Kristin Dziczek at the Michigan-based Center for Automotive Research (CAR), an important automotive business and policy research group.
Watch the recording to learn more about:
How the automotive industry can prepare for production restarts in the midst of the crisis

Identifying and mitigating key risks across the automotive value chain and manufacturing

US federal government support measures

Adapting manufacturing processes and facilities to protect workers and contain virus transmission

How the crisis might impact implementation of the US Mexico Canada Agreement (USMCA).
With the coronavirus pandemic creating the biggest crisis in the history of the automotive industry, it is more important than ever for stakeholders across the supply chain to connect and share experiences and solutions for managing current challenges and preparing to restart the industry post-COVID-19. That is why we are a hosting a new series of weekly connections and insight, along with special topic focuses on key issues and regions, and our monthly Supply Chain Update. The series will be hosted by Christopher Ludwig, editor-in-chief at Ultima Media.
Register and join us in conversations with industry experts and our editors at Automotive Logistics, Automotive Manufacturing Solutions and Car Design News.
Livestream Episode 1 Special Guest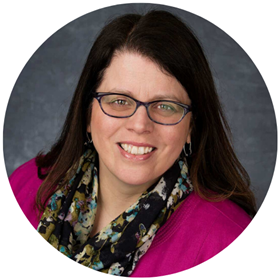 Kristin Dziczek
Vice-President - Research
Center for Automotive Research
Kristin Dziczek leads research at the Center for Automotive Research (CAR), an influential research organisation covering multiple disciplines of the US automotive industry and its supply chain. Dziczek is globally recognised as an expert on automotive labour, employment, and talent issues, especially on the topic of labour union relations and contracts. Her research includes analysing the competitive cost position of the US automotive industry, and evaluating how different tax, trade, or industrial policies and incentives could impact overall sales, production, and employment.
Host: Christopher Ludwig
Editor-in-Chief
Ultima Media
Christopher is responsible for editorial production and strategy across Ultima Media's global automotive media platforms, including Automotive Logistics, Automotive Manufacturing Solutions, Car Design News and its business intelligence unit, Automotive from Ultima Media. He's covered the automotive industry and supply chain for 15 years and has nearly 20 years' experience in the media and publishing business. He has an MsC from the London School of Economics and Political Science.
REGISTER NOW | Join our conversation
If you are interested in participating in future Livestreams, please send your comments, questions and ideas to Christopher Ludwig