By signing-in or registering to watch you consent to receiving further information from us about this livestream and other related news, insights, intelligence and events. You also agree for us to share your contact information with our livestream partners and sponsors who may contact you about their related products and services. For more information about how we use your data and your opt-out rights, please see http://ultimamedia.com/ultimamediapp.pdf
After five weeks or more of shuttered production, North American and European OEMs are restarting their supply chains. But starting over is complex and risky, especially with so much financial and operational uncertainty. That is why vehicle manufacturers must work closely with their global suppliers to coordinate inventory, supply lines and delivery to avoid further disruptions and keep model programmes on track.
And likewise, OEMs and tier ones must coordinate with tier 'n' suppliers and service providers to gain full visibility – after all, it only takes an issue at one supplier out of thousands to put production at risk.
In this special Livestream, we discuss the key areas that suppliers especially need to consider as the automotive industry stirs back into action, including supply chain and logistics processes, sourcing considerations, digital tools and collaboration.
In this special Livestream, we discuss the key areas that suppliers especially need to consider as the automotive industry stirs back into action, including supply chain and logistics processes, sourcing considerations, digital tools and collaboration.
Guests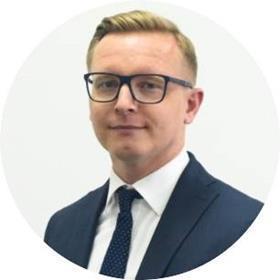 Maxim Serov
Supply Chain Director North America
Benteler Group
Maxim Serov is responsible for global tier 1 supplier Benteler's supply chain organisation in North America. His responsibilities include logistics, inventory and supplier management across 10 production plants in the US and Mexico, as well as material planning, international freight, customs and SCM information systems. Maxim has 15 years' experience in automotive logistics operations, including at Robert Bosch, PSA and Benteler in Russia, Poland and the US. He has a PhD in economics and is a Six Sigma Black Belt.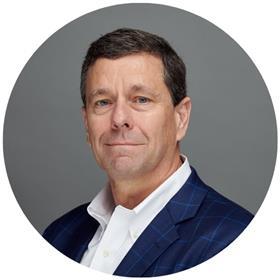 Jeffery Estes
General Manager - Parts Supply
Toyota Motor North America
Jeff Estes plays a key role in Toyota's parts supply chain across North America including inbound-to-production, supplier management and service parts logistics. He is responsible for parts logistics, supply, export and new model planning. He has been with Toyota for 30 years and has worked across production control, suppliers' supply chain, on-time delivery development and enhancement, risk management, crisis management and process kaizen and optimisation. He also spent an additional 3 years at a Tier 1 as Production Control Director for NA Operations. He is based at the company's North American headquarters in Plano, Texas.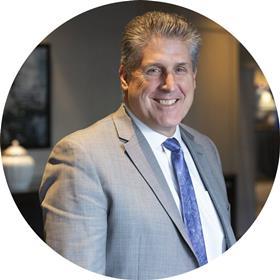 Matt Pohlman
Head of Global Logistics - Integrated Supply Chain
WABCO
Matt Pohlman has more than 20 years' experience leading global supply chain operations at major automotive/commercial vehicle companies, including executive roles at Icahn Automotive, Delphi, Federal-Mogul and most recently with WABCO, a global supplier for commercial vehicles. Matt currently has responsibility across the company's global logistics strategy covering its 27 sites and 13 distribution centres, including inbound and outbound, aftermarket, warehouse management, production planning and lean principles. He has an MBA from Benedictine University.
Host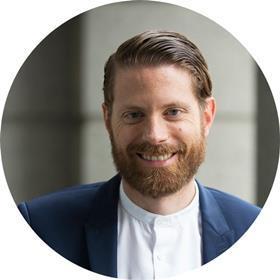 Christopher Ludwig
Editor-in-Chief
Ultima Media
Christopher is responsible for editorial production and strategy across Ultima Media's global automotive media platforms, including Automotive Logistics, Automotive Manufacturing Solutions, Car Design News and its business intelligence unit, Automotive from Ultima Media. He's covered the automotive industry and supply chain for 15 years and has nearly 20 years' experience in the media and publishing business. He has an MsC from the London School of Economics and Political Science.
In Partnership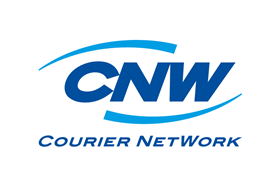 The Automotive Livestream Hour is produced by Christopher Ludwig, Richard Logan and Neemish Ladwa. Please contact us if you are interested in participating.
With the coronavirus pandemic creating the biggest crisis in the history of the automotive industry, it is more important than ever for stakeholders across the supply chain and manufacturing to connect and share experiences and solutions for managing current challenges and preparing to restart the industry post-COVID-19. Following our first Coronavirus Automotive Supply Chain March Update, we are hosting a new series of weekly connections and insight, along with special topic focuses on key issues and regions, and our monthly Supply Chain Update. The series will be hosted by Christopher Ludwig, Editor-in-Chief at Ultima Media.
Register now to join us in conversations with industry experts and our editors at Automotive Manufacturing Solutions, Automotive Logistics and Car Design News.
There will also be many opportunities to participate in live polls, pose questions, comments or even join the discussions with guests directly via audio.
Upcoming episodes:
May 13th: Livestream Hour Episode 5: Regional Supply Chain in Focus - Mexico
May 20th: Livestream Hour Episode 6: Aftermarket: Keeping the wheels moving
May 27th: Livestream Coronavirus series - Automotive Supply Chain May Update
June 3rd: Livestream Hour Episode 7: Finished Vehicle Logistics series: Working to full capacity

June 10th: The Livestream Hour Episode 8: Digital Transformation
June 17th: The Livestream Hour Episode 9
June 24th: Livestream Coronavirus series - Automotive Supply Chain June Update
…and much more

About Automotive from Ultima Media
Automotive from Ultima Media is a business intelligence service specialising in research and data for the automotive sector. Our analysts go behind the headlines to explore the key technologies, economic factors and regulations that are changing automotive production, supply chain management, design and R&D.
Downloads
PDF, Size 0.84 mb

PDF, Size 46.73 mb