By signing-in or registering to watch you consent to receiving further information from us about this livestream and other related news, insights, intelligence and events. You also agree for us to share your contact information with our livestream partners and sponsors who may contact you about their related products and services. For more information about how we use your data and your opt-out rights, please see http://ultimamedia.com/ultimamediapp.pdf
The Covid-19 crisis continues to disrupt automotive production and logistics operations, but it has not alleviated the need to develop greener, more sustainable logistics and production processes. If anything, the crisis has strengthened the need for OEMs and tier suppliers to understand their total supply chains and the impacts that they have on overall emissions and local communities. Meanwhile, with many governments introducing new requirements and regulations, companies must look carefully at compliance, as well as where they can advance and benefit from 'green new deals' across the world.
This show will focus on a range of sustainable supply chain solutions across transport mode, equipment and packaging, network design and technology, as well as regulatory impacts and requirements. Together with experts, we will explore how the current crisis will or will not impact companies' journeys toward more sustainable supply chains, as well as how the automotive industry compares to other sectors.
Gain valuable insights into:
Practical insights into how manufacturers and logistics companies are reducing emissions
Increasing transparency of global supply chain emissions
How sourcing strategies and commercial partnerships are changing in line with greener initiatives
How government standards, regulations and subsidies might influence green logistics
The drive towards a circular economy and waste elimination
What the coronavirus crisis could mean for sustainable logistics and production initiatives
Guests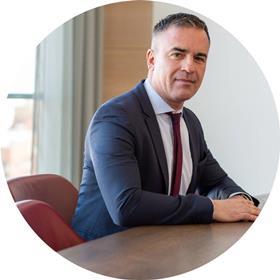 Michael Maass
Global Sustainability Solutions Manager Seafreight
Kuehne + Nagel
Since November 2019, Michael Maass has been responsible for helping customers find environmentally friendly means of transport to actively reduce their carbon footprint, based on commercially viable solutions. He started his career in 1985 with the German shipping company Hapag-Lloyd, where he worked for several years on the pricing and market side including two years as a Sales Manager in Long Beach, California. Michael joined Kuehne + Nagel in 2006 as Seafreight Trade Manager for the Europe and Asia Pacific region, in which his work included establishing close contact with several major shipping lines to negotiate respective terms and conditions for Kuehne + Nagel customers. Download Kuehne + Nagel's 2019 sustainability report here.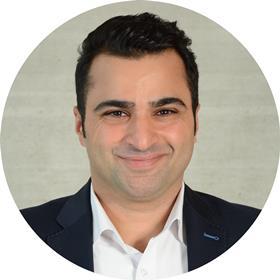 Payam Dehdari
Professor of sustainable logistics
University of Applied Science Stuttgart
After studying industrial management, Prof. Dr.-Ing. Payam Dehdari has specialised in logistics. For more than 10 years he was responsible for various logistics and supply chain operations at a major automotive tier 1 supplier that also served different industries and industrial goods. Since 2018, he is professor for sustainable logistics and lean methods at the University for Applied Sciences in Stuttgart. His expertise is the design of systems and the optimisation of processes in transport, warehousing and inventory management.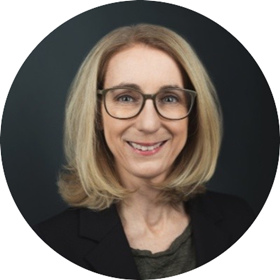 Heike Schulze
Coordinator Drive Sustainability
CSR Europe

Heike Schulze is coordinator of the Drive Sustainability initiative at CSR Europe, which including participation from more than 10 OEMs on achieving more sustainable supply chains. She has extensive business experience as a sustainability manager in the automotive industry, as a consultant as well as a professor for supply chain and operations management. She is particularly expert in sustainable supply chain management, communication and training. Heike has a PhD on sustainability competences for purchasing professionals.
Host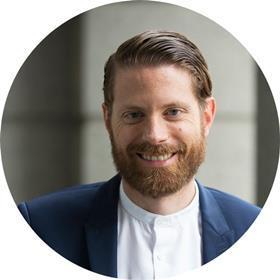 Christopher Ludwig, Editor-in-Chief
Ultima Media
Christopher is responsible for editorial production and strategy across Ultima Media's global automotive media platforms, including Automotive Logistics, Automotive Manufacturing Solutions, Car Design News and its business intelligence unit, Automotive from Ultima Media. He's covered the automotive industry and supply chain for 15 years and has nearly 20 years' experience in the media and publishing business. He has an MsC from the London School of Economics and Political Science.
REGISTER NOW | Join our conversation.
In Partnership
The Automotive Livestream Hour is produced by Christopher Ludwig, Richard Logan and Neemish Ladwa. Please contact us if you are interested in participating.
With the coronavirus pandemic creating the biggest crisis in the history of the automotive industry, it is more important than ever for stakeholders across the supply chain to connect and share experiences and solutions for managing current challenges and preparing to restart the industry post-COVID-19. That is why we are now a hosting a new series of weekly connections and insight, along with special topic focuses on key issues and regions, and our monthly Supply Chain Update. The series will be hosted by Christopher Ludwig, editor-in-chief at Ultima Media.
Register and join us in conversations with industry experts and our editors at Automotive Logistics, Automotive Manufacturing Solutions and Car Design News.
July 8th: The Livestream Hour Episode 11 – Rebuilding greener supply chains
July 15th: The Livestream Hour Episode 12 – North American vehicle ports
July 22nd: The Livestream Hour Episode 13 – Start-up OEM supply chains
Register for our season finale special here (separate, free registration)
July 23rd: Livestream Hour season finale part 1 – In conversation with Matthias Braun, Head of Digitisation, VW Group Logistics
July 28th: Livestream Hour season finale part 2 – In conversation with Michael Tian, Head of FVL, BMW Brilliance
July 29th: Livestream Hour season finale part 3 – Update on North America
AUGUST RE-WATCH – Weekly Livestream hours take a pause, but the Festival of Transformation continues with on-demand video interviews, podcasts and digital content, which will be shared across the month
Season 2 kicks off with Automotive Logistics & Supply Chain Connect Virtual Conference – September 15-17th (details to come)