By signing-in or registering to watch you consent to receiving further information from us about this livestream and other related news, insights, intelligence and events. You also agree for us to share your contact information with our livestream partners and sponsors who may contact you about their related products and services. For more information about how we use your data and your opt-out rights, please see http://ultimamedia.com/ultimamediapp.pdf
The automotive service parts and aftermarket supply chains are vital for keeping global transport and mobility services running, serving customers and keeping vehicles safe. That has also been the case during the coronavirus crisis, during which OEMs and distributors have maintained aftermarket and service parts operations to ensure the supply of essential goods and services, as well as to support the global automotive supply chain.
Keeping aftersales and aftermarket moving during the pandemic has been challenging, as the sector has faced the closure of suppliers, regional restrictions, the need to protect employees and customers, together with declines in volume and financial pressure.
Now, as OEM and tier supplier manufacturing gradually restarts, aftermarket and service parts distribution is moving into another phase that requires flexibility, dynamic planning, close collaboration and greater digital connectivity. These include adapting new manufacturing, warehousing and repair workshop protocols, managing through shortages and backlogs of orders and supply, global sourcing patterns and adapting more contactless and digital customer processes. And that in the context of extremely uncertain demand and supply in the coming months
Guests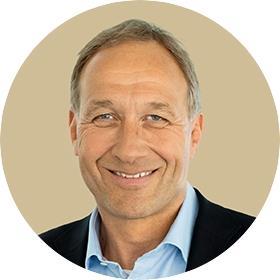 Arnd Franz
Chief Executive Officer
LKQ Europe
Arnd Franz has been CEO since October 2019 at LKQ Europe, the continent's largest importer and distributor of spare parts and accessories for vehicles, trucks and two-wheelers. Prior to joining LKQ Europe, he served as Corporate Executive Vice President and Member of the Management Board of global tier one supplier, Mahle Group. At Mahle, he was responsible for global OEM sales and aftermarket parts development for Mahle's entire product portfolio.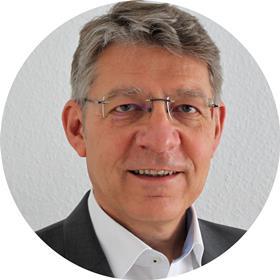 Frank Schlehuber
Director Aftermarket and Market Affairs
CLEPA
Frank Schlehuber has been responsible for aftermarket issues at the European Association of Automotive Suppliers, CLEPA, since 2016, representing the common interest of suppliers across Europe and internationally. He is also responsible for market affairs at CLEPA, and leads AMCON, a specialist consultancy on the aftermarket. Frank spent 26 years with Robert Bosch, including in Japan as Head of Aftermarket and three years in Chicago as VP of the Brake Components Business Unit. From mid-2011, he was Senior VP of Sales Independent Aftermarket. He graduated in mechanical engineering from the Technical University Karlsruhe and started his career as a junior scientist at the Nuclear Research Center Karlsruhe.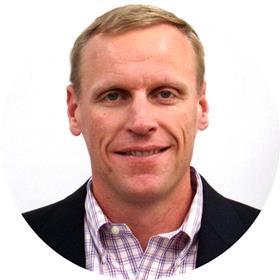 Michael Schad
General Manager, Part Supply Chain Operation,
Fulfillment, Parts Distribution & Accessory Development (PDAD) Department
Toyota Motor North America
Michael Schad leads Toyota service parts fulfillment network across North America, including direct oversight of 13 fulfillment centres, two part centres, more than 1700 team members; and a multitude of service provider partners and warehouses. He has worked for Toyota for more than 20 years across parts operations, including network planning and project management, as well as roles in post-production processing and vehicle logistics. He oversaw Toyota's Baltimore and Boston parts distribution centres operations and went on to lead parts operations across the region. Michael has a BA in business logistics from Penn State University and an MBA from Boston University.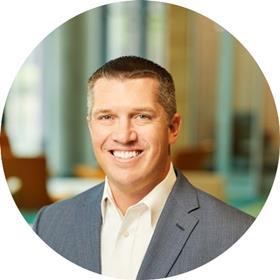 Ryan Grimm
General Manager, Part Supply Chain Operations,
PDAD Department
Toyota North America
Ryan Grimm is responsible for leading logistics operations and continuity for original equipment and service supply, including environmental health and safety, parts distributor support, supplier development, service supply and inventory management. He has been with Toyota for more than 20 years in North America and Japan, holding roles in parts and service purchasing, strategy, project management and IT. He has a BS in economics from Centre College and an MBA from Xavier University.
Host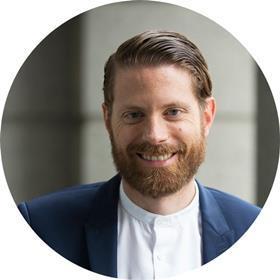 Christopher Ludwig
Editor-in-Chief
Ultima Media
Christopher is responsible for editorial production and strategy across Ultima Media's global automotive media platforms, including Automotive Logistics, Automotive Manufacturing Solutions, Car Design News and its business intelligence unit, Automotive from Ultima Media. He's covered the automotive industry and supply chain for 15 years and has nearly 20 years' experience in the media and publishing business. He has an MsC from the London School of Economics and Political Science.
In Partnership
REGISTER NOW | Join our conversation
The Automotive Livestream Hour is produced by Christopher Ludwig, Richard Logan and Neemish Ladwa. Please contact us if you are interested in participating.
With the coronavirus pandemic creating the biggest crisis in the history of the automotive industry, it is more important than ever for stakeholders across the supply chain and manufacturing to connect and share experiences and solutions for managing current challenges and preparing to restart the industry post-COVID-19. Following our first Coronavirus Automotive Supply Chain March Update, we are hosting a new series of weekly connections and insight, along with special topic focuses on key issues and regions, and our monthly Supply Chain Update. The series will be hosted by Christopher Ludwig, Editor-in-Chief at Ultima Media.
Register now to join us in conversations with industry experts and our editors at Automotive Manufacturing Solutions, Automotive Logistics and Car Design News.
There will also be many opportunities to participate in live polls, pose questions, comments or even join the discussions with guests directly via audio.
Upcoming episodes:
May 20th: Livestream Hour Episode 6 – Aftermarket: Keeping the wheels moving
May 27th: Livestream Coronavirus series – Automotive Supply Chain May Update
June 3rd: Livestream Hour Episode 7 – Finished Vehicle Logistics series: Working to full capacity

June 10th: The Livestream Hour Episode 8 – Digital Transformation
June 17th: The Livestream Hour Episode 9
June 24th: Livestream Coronavirus series – Automotive Supply Chain June Update
…and much more
Downloads
PDF, Size 3.69 mb

PDF, Size 1.65 mb