By signing-in or registering to watch you consent to receiving further information from us about this livestream and other related news, insights, intelligence and events. You also agree for us to share your contact information with our livestream partners and sponsors who may contact you about their related products and services. For more information about how we use your data and your opt-out rights, please see http://ultimamedia.com/ultimamediapp.pdf
Mexican automotive manufacturing is set to emerge from nearly two months of lockdown, but OEMs, suppliers and service providers face high levels of uncertainty and disruption. Mexican states are setting varying rules on the return of industrial activity, while moving products across the border remains restricted.
And amidst the coronavirus plight, the Mexican automotive industry must also continue to prepare for complex changes in trade, parts sourcing and labour rules with the US-Mexico-Canada Agreement (USMCA) scheduled to come into force July 1st this year.
This week's special Livestream Hour on Mexico will feature insight and strategies for how the industry is managing the return to production and distribution, whilst preparing for the key changes ahead.
Even before the crisis, manufacturers and service providers faced supply chain and logistics constraints in Mexico. Now, the industry must work together more closely than ever to coordinate and share information. Mexico's critical role supplying automotive components and vehicles means that the smooth restart of its supply chain is essential to North America's overall recovery.
Watch to gain valuable insights into:
Managing disruption across the Mexican supply chain and logistics network
Capacity challenges and strategies for finished vehicles logistics networks
Best practice for implementing PPE and protection requirements
Supply chain impact to the key automotive markets that Mexico serves
Insights on how the crisis and USMCA will impact future purchasing and logistics flows
How the supply chain should prepare for USMCA
How logistics providers can better support their customers
Guests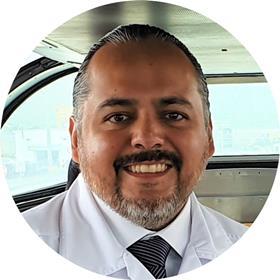 Hector Martinez
Division Manager Export Sales & CBU Logistics
Honda de Mexico, SA de CV
Hector, was born in México City, completed his studies in Actuary at Universidad Autonoma de México. He began his career in Seguros Monterrey in 1996 and was focused in Insurance Market for 12 years, his experience in this segment includes Developing the System for Insurance Government Goods at the Ministry of Hacienda. Later on he started his Logistics path by Joining Ferromex in 2008, during his way in Ferromex he was part of the Pricing, Planning, Sales and Marketing Departments. Later on he joined FCA as Outbound Buyer. In 2015 he joins Honda as Export Sales Manager, having as main activity all Auto and Assembly Parts sales for other Honda Plants around the world. Currently he is Division Manager for Export Sales and CBU Logistics, including in responsibilities managing all the Export and Domestic Distribution of finished products, holding his current post since 2019.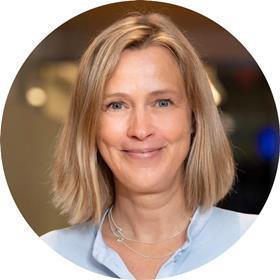 Dr Susanne Lehmann
Senior Director of Production North America
Volkswagen
Since March 2019, Susanne Lehmann has been responsible for steering vehicle and component production for the Volkswagen brand across North America, including its assemply and component plants in Mexico and the US. Her responsibilities include optimising synergies in processes, planning, production and digitalisation. She has been with Volkswagen for more than 20 years, and started her career in logistics planning at Volkswagen de México, before leading logistics planning at Shanghai Volkswagen and later key roles at Gläserne Manufaktur Dresden and ramping up VW's US plant in Chattanooga. She has also led pre-series and technical change management at VW Commercial Vehicles, and was responsable for the definition and alignment of product concepts across VW Group Production for all brands from 2016-2019.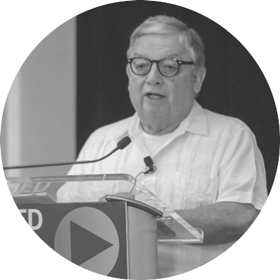 Albert Zapanta
President and CEO
United States-Mexico Chamber of Commerce
Albert Zapanta is head of this important cross-border business association. Before joining the chamber, he held a variety of senior public and private sector roles, including at the US Department of State′s Advisory Committee on International Trade, a delegate to the US-Mexico Partnership for Prosperity, and Chairman of the Reserve Forces Policy Board. He rose of Major General in the US military. He is a graduate of the Harvard School of Business and the University of Southern California with a BA, MA and PhD, he currently serves on the boards of various non-profit organisations.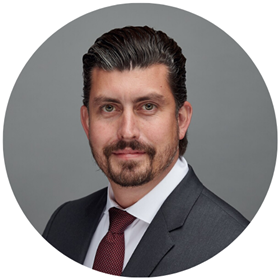 Mauricio Alcocer
Mexico Sales Manager
CNW – Courier NetWork
Mauricio Alcocer-Arreguin has developed his career in logistics working for several international firms and was Commercial Director for Corporación Castañeda Agencia Aduanal, a Mexican customs broker, for 13 years. He has also held commercial roles within the Jalisco State Government. Currently, he is CNW's (Courier Network) Sales Manager for Mexico and is also President of the Mexican Association for Executives in International Business (AMECE). He has a degree in International Commerce from the Autonomous University of Guadalajara (UAG).
Host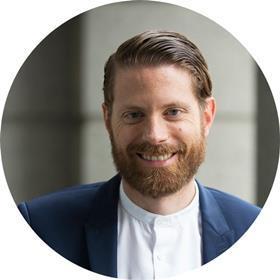 Christopher Ludwig
Editor-in-Chief
Ultima Media
Christopher is responsible for editorial production and strategy across Ultima Media's global automotive media platforms, including Automotive Logistics, Automotive Manufacturing Solutions, Car Design News and its business intelligence unit, Automotive from Ultima Media. He's covered the automotive industry and supply chain for 15 years and has nearly 20 years' experience in the media and publishing business. He has an MsC from the London School of Economics and Political Science.
In Partnership
REGISTER NOW | Join our conversation
The Automotive Livestream Hour is produced by Christopher Ludwig, Richard Logan and Neemish Ladwa. Please contact us if you are interested in participating.
With the coronavirus pandemic creating the biggest crisis in the history of the automotive industry, it is more important than ever for stakeholders across the supply chain and manufacturing to connect and share experiences and solutions for managing current challenges and preparing to restart the industry post-COVID-19. Following our first Coronavirus Automotive Supply Chain March Update, we are hosting a new series of weekly connections and insight, along with special topic focuses on key issues and regions, and our monthly Supply Chain Update. The series will be hosted by Christopher Ludwig, Editor-in-Chief at Ultima Media.
Register now to join us in conversations with industry experts and our editors at Automotive Manufacturing Solutions, Automotive Logistics and Car Design News.
There will also be many opportunities to participate in live polls, pose questions, comments or even join the discussions with guests directly via audio.
Plus:
Watch: Livestream Hour Episode 4 – Tier Suppliers on the Road to Recovery
Watch: Livestream Coronavirus Series – Automotive Supply Chain April Update

Watch: Livestream Hour Episode 3 – India Automotive Supply Chain in Focus
Watch: Your questions answered | Restarting automotive production in the new normal
Watch: Livestream Hour Episode 2 – Restarting Automotive Production in the New Normal
Watch: Livestream Hour Episode 1: US Coronavirus Crisis in Focus
Watch: Your Questions Answered | The Coronavirus Series - Automotive Supply Chain March Update
Watch: Livestream Coronavirus Series – Automotive Supply Chain March Update
Upcoming episodes:
May 20th: Livestream Hour Episode 6: Aftermarket: Keeping the wheels moving
May 27th: Livestream Coronavirus series - Automotive Supply Chain May Update
June 3rd: Livestream Hour Episode 7: Finished Vehicle Logistics series: Working to full capacity

June 10th: The Livestream Hour Episode 8: Digital Transformation
June 17th: The Livestream Hour Episode 9
June 24th: Livestream Coronavirus series - Automotive Supply Chain June Update
…and much more
Downloads
PDF, Size 3.19 mb

PDF, Size 1.59 mb