Electrified vehicle production in the UK has increased by 71.6% in the first six months of the year compared to the first half of 2022, according to the Society of Motor Manufacturers and Traders (SMMT).
A record number of 170,231 units of battery (BEV), hybrid electric (HEV) and plug-in hybrid (PHEV) vehicles were produced in the period, representing more than a third (37.8%) of all cars made in the UK so far this year. The production of internal combustion engine (ICE) vehicles also rose in the year, with 852,000 engines made in the UK in H1.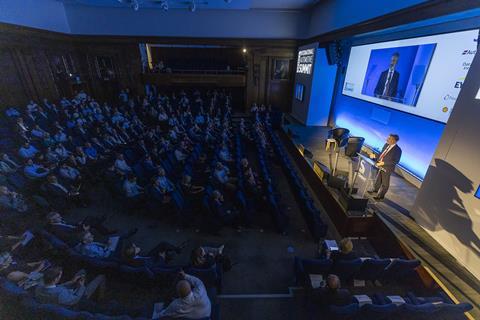 Exports largely drove the increase in production, increasing by 13.6% to 359,940 units, representing eight in 10 cars made in the UK. But volumes for UK sales increased too, rising by 4.5% to 90,228 units.
"What we're seeing is not that the chip shortages and supply chain shortages are quite over, it's just that the manufacturers are more readily able to manage those issues," said Mike Hawes, chief executive, SMMT. "UK car manufacturing is growing again, with production, especially of electrified models, increasing and major investment announcements making headlines. This is testament to the resilience of the sector and its undoubted strengths of a skilled and productive workforce, world class R&D, and efficient, productive plants. But we must build on this momentum, sustain growth and attract further investments with a strategy that focuses on competitiveness, and which strengthens the UK's unique automotive offering."
Hawes said the main thing holding UK manufacturing back is the cost of energy usage compared to competitor countries. "We need lower energy costs," he said. "You've got a grid here which is increasingly decarbonizing, which is great, but it needs to be more affordable."
He told AMS that this particularly makes a difference to gigafactories, which consume a lot of energy. "The automotive industry globally is fiercely competitive. Everyone wants an automotive industry, but now to have that you need a battery industry," he said.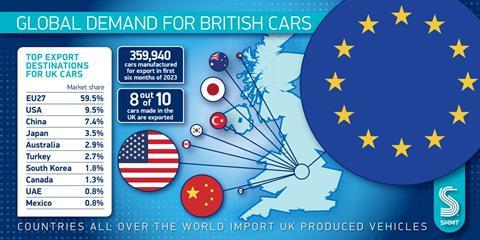 "Gigafactories chew a huge amount of energy. In the UK they're classified as an energy intensive industry, whereas automotive manufacturing is not. The cost of energy is a critical component in the attractiveness of the UK as an investment location for manufacturers."
He said the UK does have some advantages that could be attractive to further automotive manufacturing investment, such as the highly anticipated governmental strategy to help the industry in its transition to EVs that the SMMT has been advocating for (read more in Automotive Logistics, a sister title to AMS). Speaking about this strategy, Hawes said: "We expect there will be a more formal response in the autumn, I suspect in September. Again, we're still waiting, but certainly I know that they are determined to have something, I wouldn't call it an industrial strategy, but an automotive strategy for advanced manufacturing. There will be substance to it, and the government will want to try to ensure that it meets the expectations of the manufacturing industry."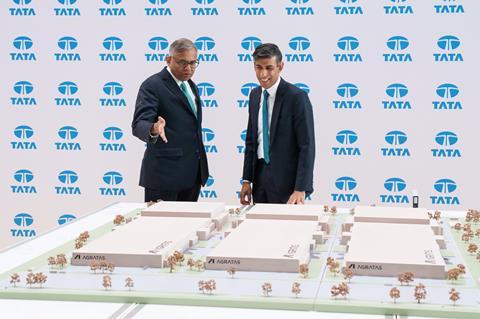 Despite having previously struggled to attract investment in the battery manufacturing supply chain, with the UK suffering a setback earlier this year with the collapse of battery startup Britishvolt, Hawes said a recent investment has injected hope back into the UK sector. Earlier in the month, Tata Group confirmed it will build a £4 billion Gigafactory in Somerset through its new subsidiary known as Agratas, to produce 40 GWh of battery cells annually for its anchor clients Tata Motors and JLR. Hawes, who called the investment a "shot in the arm for the UK automotive industry", said it could lead to more OEMs following suit in viewing the UK as an attractive manufacturing base.
"The hope is that it will spur additional investment," Hawes said. "The optics of that is that it's such a big investment in the UK and therefore a vote of confidence."