Overview: Leadership in a time of crisis
Guest panellists include Volkswagen Group of America's Anu Goel and Visteon's Antonio Marcelo.

In this special Supply Chain Update, we talk to logistics and supply chain leaders about key decisions and strategies that they have approached in managing the coronavirus crisis, from acting to protect staff, suppliers and customers, to leading teams to work under difficult and uncertain circumstances. This show will provide not only operational and planning insight, but also strategic input on how to make key supply chain decisions in a crisis.
The coronavirus pandemic has placed extraordinary demands on leaders and operators across the business, including managing the risk to employees, suppliers and customers, overcoming tremendous disruption to finances and operations, and quickly implementing new protocols and regulations. At the same time, supply chain leaders have needed to consider the practical needs of employees and suppliers, as well as the financial and emotional distress.
However, despite the scale of the crisis and its ongoing unpredictability, many supply chain and logistics organisations have been able to adapt, turning to more digital tools, as well as working in cross-functional teams and in sync with suppliers and stakeholders in more flexible, agile and collaborative ways. In the best organisation, supply chains are set to emerge more resilient and joined up as the automotive industry moves into the next stages of recovery.
Gain valuable insights on:
Strategies for cross-functional, strategic and tactical supply chain planning
Choosing and implementing effective digital tools for supply chain management
Making decisions based on supply chain and logistics data
Strategies for improving supplier and provider relationships
Empowering supply chain teams to implement complex new solutions
Identifying ROI opportunities in a time of tight budgets
Inspiring supply chain teams
By signing-in or registering to watch you consent to receiving further information from us about this livestream and other related news, insights, intelligence and events. You also agree for us to share your contact information with our livestream partners and sponsors who may contact you about their related products and services. For more information about how we use your data and your opt-out rights, please see http://ultimamedia.com/ultimamediapp.pdf
Guests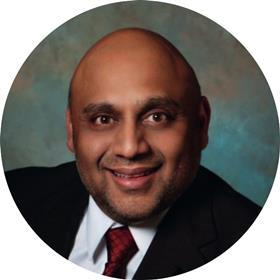 Anu Goel
Executive Vice-President, Group After Sales & Service
Volkswagen Group of America
Anu and the parts logistics team are responsible for the total supply chain management of service parts for Volkswagen Group of America (VWGoA), including product definition, cataloguing, procurement, materials management, quality, dealer support, warehousing and transportation. Along with the vehicle logistics team, he is also responsible for activities (including port operations) supporting the distribution of finished vehicles in the US. Prior to working with Volkswagen, Anu spent over three years with Case New Holland, most recently as Vice-President, North and South American Parts Operations; and 23 years with Ford, where he served most recently as Director, Global Parts Supply and Logistics.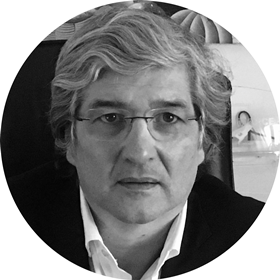 Antonio Manuel Marcelo
Vice President - Global Supply Chain
Visteon

Antonio Marcelo has more than 30 years of automotive industry experience at Ford Motor Company and Visteon Corporation. He is currently responsible for Visteon's worldwide supply chain operations and management, including the company's wholly owned businesses as well its joint ventures in China. He is leading transformation strategies at the company to a digital and agile supply chain supply chain within the challenging, fast growing automotive cockpit segment. During his career, he has held senior management positions in different areas from quality to engineering and manufacturing, as well as leading on the implementation of new production systems.
Host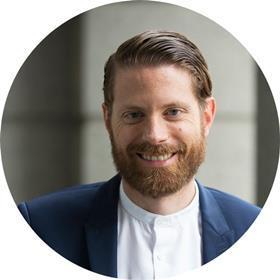 Christopher Ludwig, Editor-in-Chief
Ultima Media
Christopher is responsible for editorial production and strategy across Ultima Media's global automotive media platforms, including Automotive Logistics, Automotive Manufacturing Solutions, Car Design News and its business intelligence unit, Automotive from Ultima Media. He's covered the automotive industry and supply chain for 15 years and has nearly 20 years' experience in the media and publishing business. He has an MsC from the London School of Economics and Political Science.
In Partnership
REGISTER NOW | Join our future livestreams.
The Automotive Livestream Hour is produced by Christopher Ludwig, Richard Logan and Neemish Ladwa. Please contact us if you are interested in participating.
With the coronavirus pandemic creating the biggest crisis in the history of the automotive industry, it is more important than ever for stakeholders across the supply chain to connect and share experiences and solutions for managing current challenges and preparing to restart the industry post-COVID-19. That is why we are now a hosting a new series of weekly connections and insight, along with special topic focuses on key issues and regions, and our monthly Supply Chain Update. The series will be hosted by Christopher Ludwig, editor-in-chief at Ultima Media.
Register and join us in conversations with industry experts and our editors at Automotive Logistics, Automotive Manufacturing Solutions and Car Design News.
Upcoming episodes:
July 1st: The Livestream Hour Episode 10 – The Rise of AI & Analytics in Logistics

July 8th: The Livestream Hour Episode 11 – Rebuilding greener supply chains

July 15th: The Livestream Hour Episode 12 – North American vehicle ports
July 22nd: The Livestream Hour Episode 13 – Start-up OEM supply chains
w/c July 27th: SEASON ONE FINALE – Capping off four months of weekly interviews and analysis, we finish our first season of the Livestream Hour with several special sessions across the week
AUGUST RE-WATCH – Weekly Livestream hours take a pause, but the Festival of Transformation continues with on-demand video interviews, podcasts and digital content, which will be shared across the month
w/c September 7th: SEASON 2 – Automotive Supply Chain & Logistics Livestream Hour RETURNS
Download the presentation slides from this eipsode below