Senior executives and leading experts from across the automotive manufacturing space came together at the AMS Automotive Evolution Europe summit in Munich, on 7 December 2022 to discuss the many challenges and opportunities surrounding vehicle production. With Russia's war in Ukraine raging on, a cost of living crisis gripping countries around the world, and supply chain issues with semi-conductors lingering, the backdrop for the event appeared troublesome. And while these topics were often referenced, the transition to electrification was consistently highlighted as the most difficult challenge for carmakers, suppliers, battery producers, and technology providers alike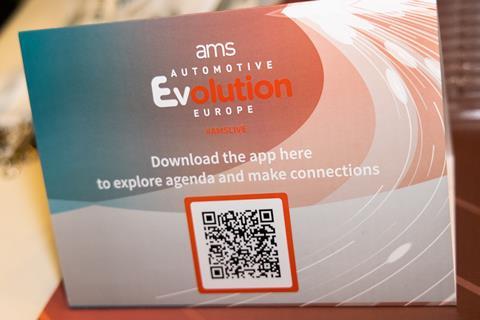 Building gigafactories
The European Union recently passed a law to ban sales of new petrol and diesel vehicles by 2035 in the hope of accelerating the transition to EVs. To support this, the European Commission's Battery Alliance aims to turn the continent into a "hotspot for investments along the entire value chain."
Commercial production at Europe's first gigafactory – located in north eastern Sweden and run by Northvolt – recently started, with the first battery deliveries making their way to a European carmaker. The site will eventually have a production capacity of 60 GWh per year, but ramp-up will be steady to match growing demand. Other companies, including China-based battery maker CATL, are following suit, building gigafactories of their own in Europe.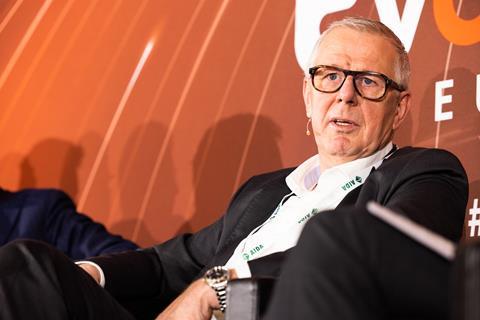 Speaking at the AMS Automotive Evolution Europe event, Matthias Zentgraf, President for Europe at CATL, explained that the company has already built a plant in Germany which is nearing completion. However, the company's first gigafactory will be constructed in Debrecen, Hungary, as the company hopes to take advantage of the relatively low operating costs and strategic location. It will reportedly have an annual output of 100 GWh and is costing around US$7.5 billion.
"We have an advantage in terms of technology," commented Zentgraf. "We will be using the same tech that we already launched in our China plant. Our strategy is that there is no room for experimenting because we need to reduce the risks, and make sure our batteries are high quality. So, we are copying and pasting the production line and using the same tried and tested technology."
But Zentgraf suggested that, although CATL will leverage its experience from China to build its gigafactory in Europe, the change in location could have an impact on the makeup of the facility. "The battery plant is a very complex building because we need to control many conditions, like humidity for example. So, we are also improving the interconnection of the lines and making processes simpler. We need to really control the manufacturing process and make it as precise as possible."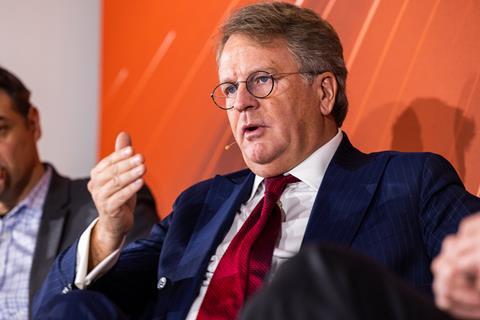 Another gigafactory, located in Scarmagno, Italy, is currently under construction. Italvolt is aiming to have the plant up and running by 2025, expects to employ around 3,000 people and to have a production capacity of up to 45 GWh per year. "Building the gigafactory is very complicated with multiple layers of challenges," Lars Carlstrom, Founder and CEO of Italvolt, conceded. "We are finalising the processes and planning for mass-scale production. It's very exciting, but also very challenging."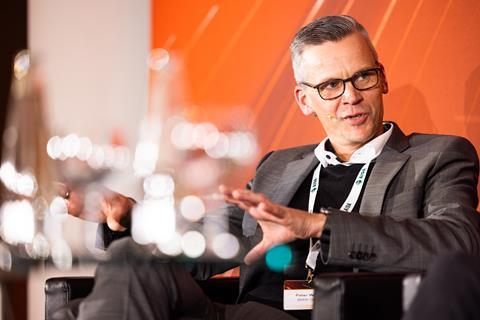 Updating existing plants
As well as building new battery production facilities, one of the major challenges facing European EV production is the adaptation of existing plants that have traditionally been focused on rolling out vehicles with internal combustion engines. Attendees of the AMS Automotive Evolution Europe were treated to a factory tour of BMW Munich the day before the event, where significant changes are currently taking place to house the production of a new EV platform the 'Neue Klasse'.
Peter Weber, Director of Plant Munich, described the changes as a game-changing transformation. "But when we talk about transformation, we are not just talking about technical aspects, like a new paint shop or new robots," he explained. "We are also focused on efficiency and quality, always taking the entire value stream into consideration. We must have a clear picture of how production will look in the future."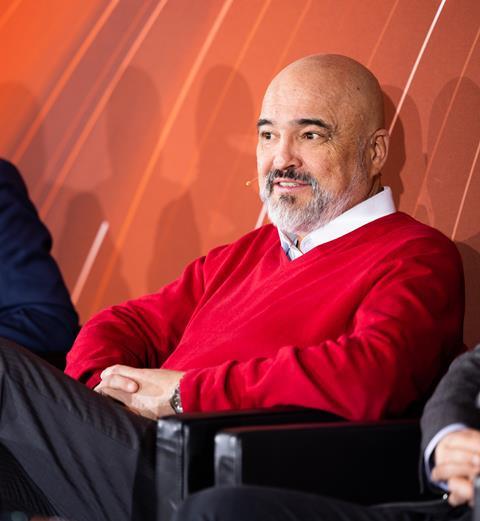 And it's not just carmakers having to make changes to existing facilities. Materials suppliers are also having to adapt, as the rise of EVs fuels the need for mixed material vehicle construction. "We are moving out of our comfort zone," said Jesse Paegle, Automotive Steel Solution Director at ArcelorMittal. "In the past, our big challenge was the hot stamping assembly process. But nowadays we are dealing with aluminium, plastics, and high strength steels all together in the same package. OEMs are no longer just looking for one application at a time, so we need to be able to assemble parts together. They expect solutions from us, solutions that save them time and allow them to produce vehicles on their new EV platforms."
But, despite the challenges, experts attending the AMS event were also optimistic regarding the opportunities that electrification offers. Many expect the construction of gigafactories to result in thousands of new jobs, and hope that Europe's push to become an EV powerhouse will result in a strong and robust manufacturing base.