Matthias Zentgraf, president of Europe for China's CATL, is tasked with localising battery cell production in Europe and meeting new technology requirements. He speaks to AMS ahead of joining a panel on battery cell production at the AMS Automotive Evolution Europe Summit in Munich
CATL, one of the world's largest lithium-ion battery cell manufacturing and technology companies, is progressing towards its strategic goal of making electric vehicle batteries in Europe. In spring 2022, the Chinese technology company received approval to commission a new plant for battery cell production in Arnstadt, in the German state of Thuringia. The new factory follows the opening of a first plant to produce battery modules last year at the same location. Despite the challenges of the pandemic, rising energy costs and economic uncertainty, the battery producer is set to start production at the end of this year, according to CATL's president for Europe, Matthias Zentgraf.
The start of cell production will be a major milestone in localising battery manufacturing in Europe. The gigafactory will have an initial capacity of 8 gigawatt hours (GWh) per year, with capacity to expand to 14 GWh.
This past summer, CATL also announced that it will invest €7.33m ($7.63m) to build a battery cell production plant in Debrecen, Hungary, with capacity to eventually reach 100 GWh. The plant will eventually be amongst the most important in Europe. It has already secured contracts from Mercedes-Benz and will be near production sites of Volkswagen, Stellantis and BMW. This latter is currently building a new factory in the same city to build electric vehicles on BMW's forthcoming Neue Klasse EV platform. CATL will also supply cylindrical battery cells to BMW for the Neue Klasse, which will significantly cut production costs.
These investments in battery cell production capacity and technology will be essential if Europe is to meet its targets for EV production and sales. They will also require other major developments in manufacturing in the automotive industry and in wider European policy and infrastructure, including the transition to renewable energy.
Zentgraf, who is joining a panel on scaling European battery cell production at the first AMS Automotive Evolution summit this December in Munich, points to progress already in renewables and digitalisation in production. In an interview ahead of the event, he highlights key objectives for CATL as it ramps up output in Europe.
Christopher Ludwig: Can you update us on the start of production in Arnstadt – including the status of the brownfield building for battery modules and the greenfield for cell production?
Matthias Zentgraf: The construction of the greenfield plant, which is also the first battery plant in Germany, is in the final stage and the installation of machines is in full swing so that the first cells can roll off the assembly line by the end of 2022. In Q3 2021, CATT (Contemporary Amperax Technology Thuringia) started battery module production, and this April it received approval for battery cell production from the state of Thuringia.
What have been your key challenges in launching serial battery cell production in 2022?
We have faced a number of challenges over the past few years of ramp up including the COVID-19 pandemic, the energy crisis and a broader lack of skilled workers for this new industry.

There are plans to increase production capacity from 8 to 14 GWh. When do you expect to reach that level?
We will try every means to ramp up production to meet our target as scheduled, but the timeline will be dependent on multiple factors including government approval, the market and customer demand as well as our capacity to meet those demands.
With the high cost of energy in Germany and across Europe, have you been able to accelerate the use of renewable energy, or will you also need to pursue other alternatives to natural gas in the short to medium term?
CATL will ramp up the use of electricity from renewable energies in both plants in Arnstadt and in Debrecen. In fact, the German plant generates part of its power from the solar power panels on the rooftop of the building, and our Hungarian plant is considering developing solar power with local partners in the country.
What have been key innovations or focus areas for digitalisation and Industry 4.0 for your Arnstadt plant?
Globally CATL has established an extreme manufacturing system by adopting artificial intelligence, big data, cloud computing, digital twins and other technological means to increase manufacturing efficiency. The system is able to reduce the manufacturing defect rate of cells to almost at the level of PPB – that is, one manufacturing defect per one billion cells.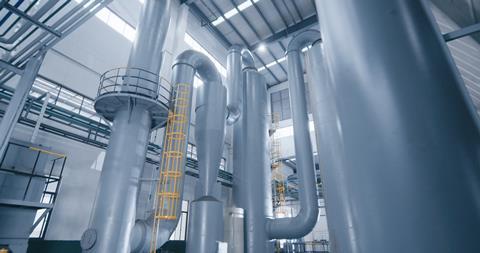 Our efforts have been recognised by the World Economic Forum, as our Ningde plant and Yibin plant, both in China, have been selected as Lighthouse factories. So far there are only two Lighthouse factories in the battery industry, and both of them are CATL facilities.
This extreme manufacturing system will be applied in each of our global production bases.
The German plant generates part of its power from the solar power panels on the rooftop of the building, and our Hungarian plant is considering developing solar power with local partners in the country.
-Matthias Zentgraf, CATL Europe
Will you have a different production setup and capabilities in Debrecen, including for production and recycling?
Our two factories in Europe are designed to better meet customer needs. CATL will use electricity from renewable energies in both plants. In 2021, CATL has reached agreement with European partners to work on battery recycling and remanufacturing to promote CATL's localisation in Europe.
Do you foresee challenges in meeting EU localisation requirements and battery passport requirements?
There will be challenges but we will work closely with our customers and partners in Europe to meet those requirements.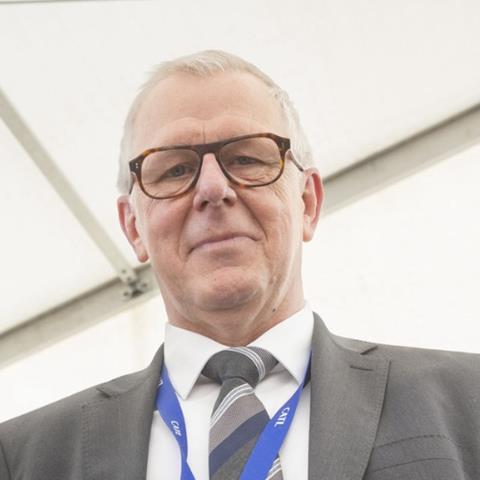 Matthias Zentgraf: Leading the European charge for CATL
Matthias Zentgraf is the head of region Europe for Contemporary Amperex Technology Limited (CATL), one of the world's largest lithium-ion battery cell manufacturers. He has led operations in the region since 2015, which includes the construction of CATL's first plant outside Europe and Germany's first full-scale battery cell factory, which is set to start production in the state of the Thuringia by the end of 2022 and has recently received approval for expansion. CATL will further expand its production in Europe with a new plant confirmed in Debrecen, Hungary. Matthias Zentgraf has held key roles at Samsung and has more than 30 years' experience in the automotive industry, including systems and series introduction of drive-by-wire systems, and key account management for powertrain systems, including engine controls, drivetrain electrification and sensors. He is a mechanical engineer by training with specialisation in internal combustion engines and turbo machines.
Learn more about Matthias Zentgraf's panel and register for AMS Evolution Europe