Battery entrepreneur Carlstrom supports a 'hyper-local' production concept of shorter supply chains that reduce the environmental impact of bulky power packs.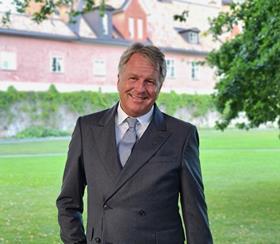 The UK's plan to ban the sale of petrol and diesel cars in 2030 is "not possible" or at best "very optimistic" according to one of the foremost entrepreneurs in Europe and North America's fledgling lithium-ion battery cell industry, Lars Carlstrom, founder and CEO of Italian battery maker Italvolt.
The Swede, who previously set up UK battery producer Britishvolt, and is now founding California-based Statevolt, says time is likely too tight to establish a battery supply and necessary infrastructure at the scale required.
"I like the idea about going all electric in 2030 but I would say it's very optimistic. I would say it's impossible. I think we are going to have to address a lot of things to make it happen," Carlstrom said in an interview with Automotive Manufacturing Solutions (AMS).
"In 2035 maybe, but 2030, not possible," he added.
The assessment by one of the key figures in solving the mammoth challenges of automotive's biggest ever transition pours some cold water on the UK's comparatively stringent but laudable timeline for reaching zero emission, affordable and circular-rooted mobility.
Sales of hybrid vehicles will continue in the UK until 2035.
Carlstrom highlighted two key hurdles: establishing mineral supplies and the work involved in both decarbonising the grid and bolstering distribution networks as part of a simultaneous energy transition.
His own contribution to the transition has been significant as one of the founders of independent battery cell manufacture first in the UK through Britishvolt (a company he has since left) and now Italy-based Italvolt and US-based Statevolt. Part of the objective of these ventures is to help reduce automakers' reliance on battery producers and suppliers in Asia.
The Statevolt gigafactory, slated to be built in Imperial Valley, in southern California, is in partnership with energy provider Controlled Thermal Resources. The site epitomises his 'hyper-local' vision of reduced environmental impact through the shortest possible supply chains. Carlstrom acknowledges the site is something of a geological one-off with both lithium and geothermal energy in one spot.
"It's a magical thing because of the location. It's unique that you can place a factory where you have both access to energy and lithium at this specific geographical location. It's very unique, very cool," he said.
Similar to Swedish rival Northvolt, the companies will supplement in-house supply chains major automakers are now establishing with Volkswagen's plans for six European gigafactories one of the most aggressive so far.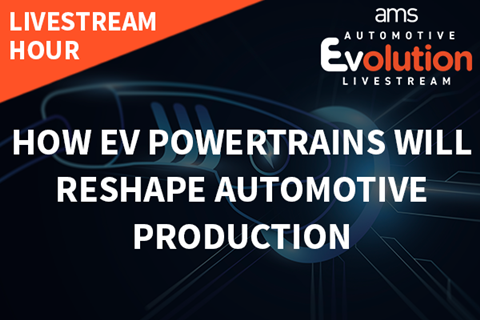 While few continue to cast doubt on an eventual wholesale shift to zero emission passenger cars, anxieties over legislated deadlines persist. The German government in June said it would reject EU plans to ban the sale of ICE-powered cars from 2035 before later relenting, according to news reports.
The UK target is later than ICE bans in some small European countries such as Norway which is not an EU member and will end the sale of new ICE cars in 2025. But the UK's 2030 deadline is ahead by a long stretch of similarly populous developed economies.
In the US, President Joe Biden's administration has set a target of 50% of new passenger vehicle sales being either zero emission electric or hybrid by 2030.
Asked about the many industrial partnerships currently blossoming among automakers and among their tier suppliers, Carlstrom said competitive forces were a major driver of this trend, creating risks for any companies that fall behind technologically.
Specifically, Carlstrom expects further advances in battery technology that will improve energy density. That means battery bulk and charging requirements will eventually impose fewer limitations on the design and manufacture of future EV products.
"If you can share the technology and share platforms with the others it will significantly reduce the cost of development of their cars and also the technology will change more rapidly over the next 10 to 15 years as new batteries are developed," he said.
Looking ahead to how the transition will play out, Carlstrom said the automotive industry needed to think about how it would minimise the impact of tens of thousands of job losses that looked inevitable as the ICE's demise gives way to a simpler technology.
Domesticating the production of battery cells in Europe would create opportunities for some of these workers and provide a labour supply boost to companies like his own, Carlstrom said, but the scale of potential losses and impact on regions needed forethought.
"The whole transition is going to be painful because as you know in an electric car there are fewer moving parts and a lot of jobs will be lost," he said.
"We need to look into the social impact and make sure that we are taking care of all these people and creating a lot of these giga-factories that can also take over a lot of these jobs and create jobs."
"The big hit will probably come in the next five years, and then you are going to see huge problems with unemployment from the automotive industry."
Sign up here for the AMS Livestream event FEATURING LARS CARLSTROM on July 28 at 0930 EST / 1430 BST / 1530 CEST