By signing-in or registering to watch you consent to receiving further information from us about this livestream and other related news, insights, intelligence and events. You also agree for us to share your contact information with our livestream partners and sponsors who may contact you about their related products and services. For more information about how we use your data and your opt-out rights, please see http://ultimamedia.com/ultimamediapp.pdf
As vehicle sales and production continue to restart in North America and elsewhere following the coronavirus-related shutdowns, OEMs are facing highly uncertain vehicle demand and huge challenges in inventory management, whether carrying high stocks of slow-moving product, or running short of inventory for vehicles with pent-up demand. Rarely has vehicle inventory visibility been more important.
Restarting the outbound logistics network is compounded by the slowing of the carrier network across shipping lanes, railroads and trucking industry, hurting capacity utilisation, increasing dwell times and rising costs in some instances. While ports and other facilities remain operational, delivering vehicles to the right place at the right time requires a shift in network planning and optimisation.
Watch this special vehicle logistics livestream where we discuss how the finished vehicle logistics industry will respond as plants and dealerships prepare to come back online in the midst of a continued drop in demand, fragmented network and economic challenges. Featuring live interviews and insight from Hyundai Glovis and vehicle logistics IT specialist, ProAct.
Gain valuable insight into:
Managing capacity utilisation in the new normal
How the network is managing the restart amidst a low volume market
Where the network and equipment bottlenecks are across the trucking and rail sectors
The impacts on ports, storage capacity and shipping lanes
The challenges of implementing social distancing and contact safety measures
How the workforce will be impacted
How dealerships are managing demand and migrating to a new e-commerce model and contactless delivery
Guests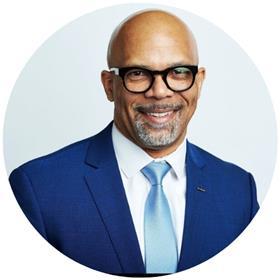 Darren Acker, Sr. National Manager, Vehicle Logistics
Hyundai Glovis
Darren Acker is responsible for developing and implementing vehicle logistics policies across the company's vehicle distribution network by rail and truck from all ports of entry and production plants in the US. He oversees strategies to meet the wholesale vehicle goals in the country for Hyundai Motor Group brands, including Hyundai, Kia and Genesis. He joined Glovis America in 2011 and has worked in supply chain and logistics management for more than 30 years, including with the US Marine Corps, Conagra and Vascor. He has a bachelor's degree from the University of Phoenix and an MA in Organizational Leadership from Brandman University.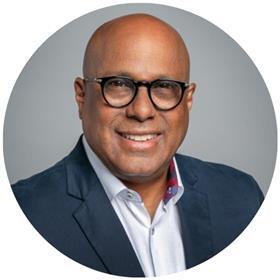 Charles Franklin,
Sr. National Manager, Sales
Hyundai Glovis
Charles Franklin is responsible for strategic growth and synergies across Glovis America's vehicle logistics network and inland vehicle distribution services, including delivery of Hyundai Motor brands and additional OEM and distribution partners. Charles has worked in automotive purchasing and logistics for 20 years, including 18 years with American Honda, where he was most recently responsible for export logistics from across North America. Charles holds a bachelor's degree from Edinboro University of Pennsylvania and an MBA from Pepperdine University.
Paul Nurse CEO
ProAct International

Paul Nurse's responsibilities at ProAct International, which is a software solutions company working predominantly in the finished vehicle logistics market, include product strategy and product evolution at both plant-to-dealer and yard management level, with a particular focus on product innovation and differentiation.
Host
Christopher Ludwig
Editor-in-Chief
Ultima Media
Christopher is responsible for editorial production and strategy across Ultima Media's global automotive media platforms, including Automotive Logistics, Automotive Manufacturing Solutions, Car Design News and its business intelligence unit, Automotive from Ultima Media. He's covered the automotive industry and supply chain for 15 years and has nearly 20 years' experience in the media and publishing business. He has an MsC from the London School of Economics and Political Science.
In Partnership
Join the conversation in our future livestreams | REGISTER NOW.
The Automotive Livestream Hour is produced by Christopher Ludwig, Richard Logan and Neemish Ladwa. Please contact us if you are interested in participating.
With the coronavirus pandemic creating the biggest crisis in the history of the automotive industry, it is more important than ever for stakeholders across the supply chain to connect and share experiences and solutions for managing current challenges and preparing to restart the industry post-COVID-19. That is why we are now a hosting a new series of weekly connections and insight, along with special topic focuses on key issues and regions, and our monthly Supply Chain Update. The series will be hosted by Christopher Ludwig, editor-in-chief at Ultima Media.
Register and join us in conversations with industry experts and our editors at Automotive Logistics, Automotive Manufacturing Solutions and Car Design News.
Upcoming episodes:
June 10th: The Livestream Hour Episode 8 – Driving innovation in production and logistics
June 17th: The Livestream Hour Episode 9 – Europe Automotive Supply Chain in Focus
June 24th: Livestream Coronavirus series – Automotive Supply Chain June Update
July 1st: The Livestream Hour Episode 10 – Supply Chain Visibility
July 8th: The Livestream Hour Episode 11 – North American Ports in Focus
July 15th: The Livestream Hour Episode 12 – Electric Vehicle Supply Chains