By signing-in or registering to watch you consent to receiving further information from us about this livestream and other related news, insights, intelligence and events. You also agree for us to share your contact information with our livestream partners and sponsors who may contact you about their related products and services. For more information about how we use your data and your opt-out rights, please see http://ultimamedia.com/ultimamediapp.pdf
In this episode of the Livestream Hour, we take a look at the innovation and technology shaping the response to the pandemic's impact on production, supply chain and logistics networks. The show will include exclusive insight into how Ford is digitalising key aspects of its global logistics and supply chain management, including its recent insourcing of 4PL logistics management in Asia Pacific, Africa and South America.
As the industry ramps up production, innovative solutions are required to meet social distancing measures, streamline processes and adapt automation across production, supply chain and logistics functions. These measures combined with the utilisation of advanced analytics and modelling tools are now a necessity in maintaining production efficiency and building a complete end to end supply chain.
The old adage "Necessity is the mother of invention" has never been more apt than in these extraordinary times. As the sector starts to adapt production processes to the 'new normal', how will the industry innovate, embrace new technology, utilise automation and the digital tools available to improve operational efficiency to gain visibility of the supply chain?
Join this special digital transformation livestream session as industry leaders discuss their strategies for managing innovation, developing the right IT tools for the future and turning disruption into business value – with a special focus on Ford's supply chain and logistics transformation.
Gain valuable insight into:
Key steps and strategies to digitalise logistics and supply chain networks
The systems required to maintain operational visibility across production and logistics
Why data and advanced analytics are the cornerstone of transformation
Transforming from physical to digital control towers
The role of AI and automated network optimisation
Guests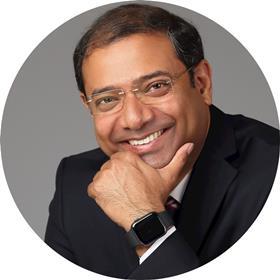 Amlan Bose
VP - Global Centre of Excellence (Supply Chain & Logistics, Trade & Customs, Digitisation & Automation), Asia Pacific, MEA, South America
Ford Motor Company
Amlan Bose plays a leading role in managing Ford's supply chain across Asia Pacific and key emerging market regions, overseeing operations and initiatives across logistics, trade and technology. He helped to establish a global centre of excellence (COE) in key supply chain areas in Asia Pacific that serves global Ford operations. Amlan has been with Ford for more than 20 years, holding key supply chain and order-to-delivery functions across regions including India, China, Thailand, Europe and South America. He is also actively involved with government ministries, automotive bodies and industry partners on issues for the Indian and global logistics industry.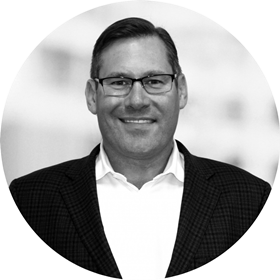 Bart Huthwaite, Jr.
Principal — Global Automotive and Transportation Sector
EY
Bart Huthwaite has more than 20 years' experience providing insights that drive quantifiable business value, with a majority of his focus on managing digital transformation and emerging technologies. He works primarily with automotive OEMs and suppliers, covering functions including procurement, demand planning, manufacturing, supply chain and order-to-delivery strategy. Bart has also served the aerospace and defence, discrete manufacturing, energy and utilities, telecommunications and shipping industries. He has a BA and MBA from Michigan State University.
Host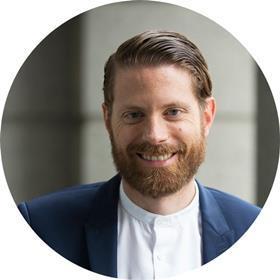 Christopher Ludwig
Editor-in-Chief
Ultima Media
Christopher is responsible for editorial production and strategy across Ultima Media's global automotive media platforms, including Automotive Logistics, Automotive Manufacturing Solutions, Car Design News and its business intelligence unit, Automotive from Ultima Media. He's covered the automotive industry and supply chain for 15 years and has nearly 20 years' experience in the media and publishing business. He has an MsC from the London School of Economics and Political Science.
In Partnership
REGISTER NOW | Join our conversation
The Automotive Livestream Hour is produced by Christopher Ludwig, Richard Logan and Neemish Ladwa. Please contact us if you are interested in participating.
With the coronavirus pandemic creating the biggest crisis in the history of the automotive industry, it is more important than ever for stakeholders across the supply chain to connect and share experiences and solutions for managing current challenges and preparing to restart the industry post-COVID-19. That is why we are now a hosting a new series of weekly connections and insight, along with special topic focuses on key issues and regions, and our monthly Supply Chain Update. The series will be hosted by Christopher Ludwig, editor-in-chief at Ultima Media.
Register and join us in conversations with industry experts and our editors at Automotive Logistics, Automotive Manufacturing Solutions and Car Design News.
Downloads slides from the show here
Downloads
PDF, Size 2.03 mb

PDF, Size 1.41 mb