Romania - Ford has started making the new Puma in Craiova after a significant investment was made at its plant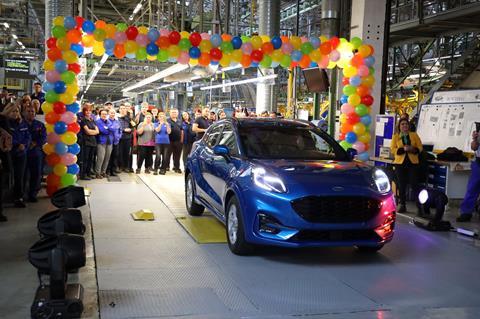 Romania - Ford has started making the new Puma at its factory in Craiova, Romania. Offered with a 48-volt system, it becomes the first hybrid vehicle to be made in the country.
"New Puma represents the next chapter in Ford's human centric design philosophy that is elevating the quality, technology-rich and fun-to-drive DNA of the Ford brand in Europe," said Stuart Rowley, president, Ford of Europe. "I have no doubt that Puma will be a huge success across Europe."
Around €200m (US$219.50m) was spent on the Craiova plant in support of Puma production. The facility now houses two lines that run in parallel, making both the EcoSport and the Puma. The carmaker also makes its 1-litre EcoBoost engine at the plant.
Production of the compact crossover was first announced at an event in Amsterdam earlier this year, during which the OEM said it would bring 16 electrified vehicles to the European market over the next few years.
Numerous other companies have been investing in their manufacturing operations across eastern and central Europe. Other countries, such as Poland, Czech Republic, Slovakia and Hungary, have also witnessed significant investment from carmakers.