Hungary - The new sealing process could soon be rolled out across all Audi paint shops
Hungary - Audi has started testing a new sealing process in the paint shop at its plant in Győr, Hungary. The OEM has stated that it will result in cutting carbon emissions while simultaneously having a positive impact on employees.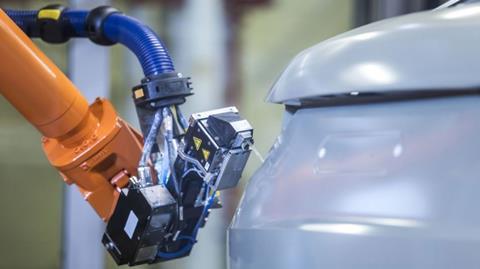 The new process is called digital sealing, and has been developed in partnership with Atlas Copco - a Swedish company specialising in making tools and equipment for industrial applications. It works by using a robot-guided applicator to deposit droplets of paste-like sealing material in uniform quality to the car body with high accuracy. Operators are able to programme the optimal width and thickness of material to be applied, resulting in less waste and reducing vehicle weight by several kilograms.
As for the human workers, the new process alleviates the need for workers to manually apply sealing in hard-to-reach places, like on the vehicle underbody. This minimises movements that put stress on bodies, particularly overhead work.
The new process is expected to be rolled out across additional Audi sites in the near future.
The German OEM has also been examining ways of improving its processes in the body shop. It recently started testing quality inspection software that automatically recognises marks in sheet metal parts by using artificial intelligence.