With a healthy automotive supply chain and financial incentives on offer, Slovakia was an attractive prospect for JLR to expand its production facility network, as Nick Gibbs reports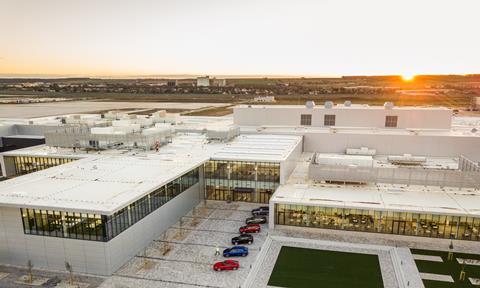 Europe's newest volume passenger car plant might not keep the title for long if and when Volkswagen decides to confirm its planned new Skoda plant, but Jaguar Land Rover's facility in Nitra, Slovakia is that rare beast in today's uncertain climate: a brand new, greenfield assembly plant built in the EU.
The factory has a capacity of 150,000 units and officially opened in October 2018 making Land Rover's Discovery large SUV. This year, production of its second vehicle started (see gallery), a replacement for the iconic Land Rover Defender off-road vehicle which uses the same aluminium-intensive platform as the Discovery.
JLR started negotiations with Slovakia over a possible site for its new plant back in 2015, when healthy profits (largely generated in China) were rolling in and capacity at its UK plants were being squeezed.
The British-based, Indian-owned firm went on a hunt for a suitable location and, unusually for an automotive company, the hunting ground was global. This wasn't about targeting a particular region with locally-produced cars, but more focused on expanding its growing production network to fulfil an ambitious growth plan to challenge the might of the German premiums.
Locations for the possible site ricocheted around the world: Saudi Arabia, the US, Mexico and Poland were all mentioned either by JLR or in speculative reports. JLR had opened its Chinese plant in Changshu, near Shanghai, in 2014, followed by an engine plant in 2017, to build higher volume vehicles like the Range Rover Evoque for local sales there, but back in the UK its Halewood, Castle Bromwich and Solihull assembly plants were all running pretty much at capacity as demand boomed and it needed to off-load some models elsewhere.
The final decision to go with Slovakia was made at the end of 2015 and came down to a mix of the country's good automotive supply chain and government support, both when it came to bedding the firm into the chosen location of Nitra in the west of the country, and with generous incentives totalling d125m ($140m), making them worth around 10% of the final £1 billion investment JLR would make.
The incentives were also big enough to trigger investigations at EU level, but it was finally concluded in October last year that state development of the Nitra site and exemption of land transfer fees were above board. JLR was able to persuade investigators that it had been Mexico, not Poland, on the final short-list, meaning the incentives helped win the business for the EU rather than distorting competition within the bloc.
Academy enrolled
The 300,000 sq.m plant boasted a number of firsts when it opened last year, including JLR's first overseas training academy, where all initial 1,500 employees went through a 12-week programme, representing an investment of d7.5m according to JLR. The training academy was key to making the location work.
Slovakia has the highest share of direct automotive manufacturing jobs of any country in the EU at 15.4% (based on the latest figures from the European manufacturers' association, ACEA), which means competition for qualified staff within the country's 5.4m population is intense. Hence the need to train.
Nitra itself is a relatively small town of some 80,000 inhabitants, so JLR had to search outside for staff. "We will certainly have to expand radius of our influence where people will come from," Alexander Wortberg, operations director until April this year, told AMS in 2017. "It's quite likely we will also looking into neighbouring countries to help us."
To reach maximum capacity at three shifts JLR predicted it would need 2,800 staff. The company began a second round of recruitment in November last year to bring the launch figure of 1,500 staff to 2,350. To help address the relative lack of mobility in eastern European countries, JLR offers accommodation near the plant for €100 a month with free transport to work, as mentioned in current job advertisements.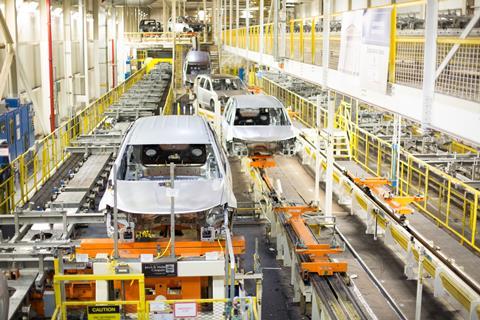 Equipped and supplied
Another first was the installation of Kuka's innovative Pulse carrier system in the bodyshop, which the company claims offers 30% faster transfer times than conventional systems. Wortberg said this was the big difference between the technology installed in JLR's Solihull, central England, plant from where the Discovery production was moved. "One has to be wise in how many risks are piling up in such an undertaking," Wortberg said. The Kuka system uses linear motors, which Kuka calls skids, instead of traditional rollers. "It's a bit faster, lower maintenance and also quieter," he added. Kuka says the reason for the lower maintenance is fewer moving parts.
Pulse was developed in the US and first used commercially in 2015 at FCA's Windsor, Ontario, plant where it builds the Chrysler Pacifica minivan. JLR said this was the first time it had been fitted to a factory in Europe. The 'skids' are interchangeable, meaning it can handle up to four models, which helps future-proof the plant. JLR is understood to be planning to eventually move the Jaguar XE and XF sedans to Nitra from Castle Bromwich, although slow sales of both models may force a change of plan.
Nitra consists of a bodyshop, a paintshop and an assembly hall, as well as a logistics building, but absent is a stamping facility. Instead, JLR has outsourced that task to Gestamp, which has built a plant in the nearby supplier park. Its €130m facility employs 200 people and has two servo press lines set up in tandem to make body and skin parts, of which 70% are aluminium. To make the investment worthwhile, JLR has agreed a deal with Gestamp that will last two model cycles, rather than the usual one.
Also in the supplier park is exhaust system manufacturer Eberspaecher as well as plastic injection moulding specialist Jasplastik. Also there is cockpit module supplier Reydel (now known as SMRC – Samvardhana Motherson Reydel Companies). Meanwhile, acoustic suppression specialist Auria has opened a new plant in the nearby town of Vráble to supply JLR with fibre-based soft trim, such as noise-reducing mass-backed carpets (see more on page 19).
Seats are being supplied by Lear while Plastic Ominium is trucking over painted outer skin parts. Both companies have existing plants less than an hour from Nitra and expanded their operations to include JLR.
JLR was able to persuade investigators that it had been Mexico, not Poland, on the final short-list, meaning the incentives helped win the business for the EU rather than distorting competition within the bloc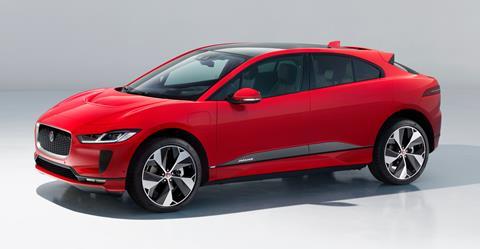 Would JLR build the factory today?
In 2015 when the Nitra plant was green-lit, JLR was a profit-making machine suffering from a lack of capacity. It is in a very different position today. In the most recent quarter the OEM posted a pre-tax loss of £395m ($485m) and for the full financial year ending March 31 it lost a record £3.6 billion, including a £3.3 billion writedown on investments it no longer believes will generate profit.
Its main problem zone is China, formerly its biggest market, but the global consequence is overcapacity. Based on JLR's figures, it has a global capacity of 901,000 vehicles, including the 150,000 at Nitra, but last year it built just 518,730 cars, putting its capacity usage at 58%.
The sudden nature of JLR's fall from grace has been costly. Not only does it have to fill Nitra but it also inked a deal with contract manufacturer Magna to build its Jaguar I-Pace electric SUV and compact Jaguar E-Pace SUV in Austria, currently both in production.
Analysts widely predicted JLR would shut its Castle Bromwich plant following slow sales of the Jaguar XE and XF saloons built there, but the carmaker has recently announced investment there to build the new XJ on its new MLA modular platform that allows full electric as well as combustion engine vehicles. The decision may have been linked to a £500m government loan aimed at helping JLR electrify its UK plants.
The choice of vehicles into Nitra has also been problematic. The Discovery has not proved popular. In the three months to the end of June it was Land Rover's slowest selling car with just 8,000 retail units globally, according to JLR's figures, outpaced even by the more expensive and ageing Range Rover.
The Defender on the other hand is one of the most hotly anticipated vehicles to be launched this year and is truly versatile, offering three vehicle lengths, plenty of drivetrain options including eventually a plug-in hybrid, as well as the inevitable design appeal that Land Rovers seems to achieve so effortlessly. But with the Discovery on just 32,000 annualised sales a year, demand for the Defender needs to be stratospheric to make Nitra work and that is a tough ask for a blocky off-roader when all the focus seems to be on slippery electric cars.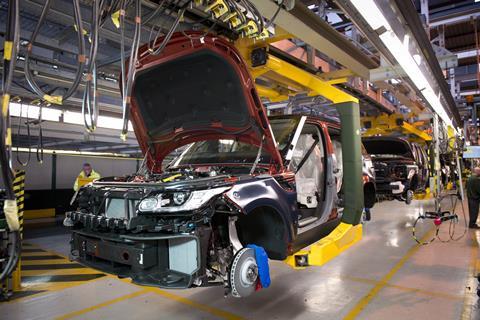 What comes next?
The paintshop at Nitra is designed to take 300,000 cars and there's plenty of room to grow at the site, but JLR's predicted plan to build Jaguar XE and XF saloons alongside the Discovery and Defender might have to be rethought given their poor sales and the fact the Castle Bromwich plant, where they are currently built, won't be closing as predicted.
Even JLR did want more capacity (and it remains ambitious, despite its current setbacks) would it still choose Slovakia, or indeed anywhere in eastern Europe, where increasingly low unemployment is having a predictable effect?
In 2017, Slovakia experienced its first extensive strike when workers at Volkswagen's plant in Bratislava downed tools for six days over pay disagreements, affecting production of big SUVs there. It was a clear sign that the country's jobs boom was empowering workers to ask for more wages and benefits, threatening its low-cost appeal as a production base.
In July this year, VW signed a new four-year collective agreement in Bratislava, including salary increases, break extensions and employment guarantees. It is a pattern seen across eastern European countries, prompting VW to look outside the EU for its next plant location, likely in Turkey or Serbia.
But Slovakia does offer one big advantage: it is in the EU and will remain there even after the UK finally leaves. Already it is having an effect – in the European Parliament, Slovakia, for example, voted against the severest target cuts for CO2 for auto manufacturers in 2030. It will remain an ally for JLR as it tries to keep its special arrangement on CO2, which gives it higher target than other manufacturers.
Moving to the eurozone also provides a hedge against movement in the pound, although currently that is a penalty. As former operations director Alexander Wortberg said in 2017: "You would hear the same argument from anyone who talks about a global network of manufacturing. Don't put all your eggs in one basket."
To gain unlimited access to the exclusive content and features of Automotive Manufacturing Solutions please SIGN-IN or REGISTER FREE today.