European automotive production is in a state of flux and continued disruption. The accumulative impact of continuing coronavirus-related problems, the prominence of Asian productivity, and now war threatens to cause further damage to automotive manufacturing, Jason Dunn reports.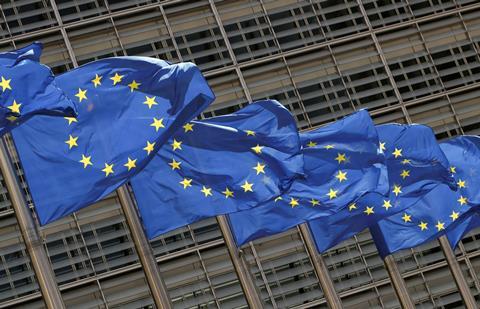 A lack of availability of semiconductors, factory closures due to local infection breakouts, and a drop in demand for vehicles due to lockdowns has been highlighted by OEMs and Tier suppliers in recent years as the main problems from which the automotive industry is trying to recover. 
Questions of mitigating the log jams in global manufacturing surrounding the COVID-19 pandemic have become the industry priority in recent years. The temporary idling of output could be seen as largely coming to an end, with OEMs essentially seeing later 2021 and 2022 as the time when they would open their factory doors.  
Companies like Ford had announced that they would restart operations this year. The UK auto producer announced that its Dagenham and Bridgend plants joined the Valencia engine plant in Spain to return to work at all of their European manufacturing sites.  
There has also been a major push to try and bring manufacturing closer to market to avoid the more significant hits associated with having to source materials from abroad. This has been indicated in government measures, such as the UK government announcing in January it would be providing investment to support UK battery manufacturing firm Britishvolt to support further localisation efforts and build powertrain capacity in Northumberland. 
No economy an island 
A grim outlook has been projected by production forecasters. S&P Global Mobility has since downgraded its 2022 and 2023 global light vehicle production predictions. In the latest update, production is expected to fall by 81.6m for 2022 and 88.5m units for 2023. This is compared to previous predictions, which was that both years would see a drop of 2.6m units. 
Ben Kilbey, chief communications officer for Britishvolt, says: "What is evident, as we emerge from the Pandemic, is that the world's logistics routes are perhaps not as robust as we once thought."  
Part of the business model of automotive producers is to create as short supply chains as possible. While this makes the manufacturing process more straightforward, it also drives carbon from the battery cell production ecosystem.  
"We live in a globalised society, so we must also maintain our global relationships and partnerships. There will be many opportunities and challenges as we transition away from fossil fuels to renewable energy. With this will come a variety of solutions," - Ben Kilbey 
The drive towards localisation 
EV assembly and battery cell and pack manufacturing are closely linked. From a strategic point of view, Europe wants to secure its future production base, jobs, profits, know-how, and control throughout the supply chain to avoid falling behind in the global battery race.  
"A large portion of battery cells fitted to vehicles produced in Europe continues to be imported from Asia," says Sam Adham, senior powertrain research analyst at LMC, an Oxford-based automotive focused global forecasting and market intelligence firm. "This will not be economically sustainable in the long term, especially considering that the battery is on average one-third of the cost of the vehicle."  
This pressing reality has given rise to a deluge of announcements for battery production and recycling projects from both established suppliers and start-ups. LMC calculates that Europe will achieve a net surplus for battery cell production by 2022.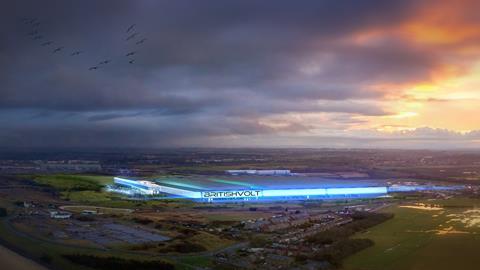 With the promise of a local battery supply, in some regions, these prospects have already started to attract OEMs that are considering setting up new assembly plants, Adham explains.
"There is a growing impetus to 'build where you sell' – and this is more profound for EVs. That is being driven by the desire to shelter from trade frictions but also to limit the environmental impact," he says.  
Various OEMs have carbon neutrality targets. Much of this also comes under pressure from European Union authorities, who aim to completely decarbonise EU member economies by 2050.  
The transport of EVs thousands of miles by cargo ship has already led to a significant CO2 footprint. Manufacturers will therefore come under further scrutiny if lifecycle emissions legislation is put into place.  
"Battery production follows on from this. It is far more cost-efficient to localise cell manufacturing with vehicle assembly plants. The wave of local battery joint ventures will be a further driver for this in future," Adham says. 
New plants, limited capacity 
OEMs have announced a number of new gigafactories across Europe. However, they will likely not be fully operational for years to come.  
Prospects for battery electric vehicle (BEV) output have begun to become more optimistic in the past couple of years. This has presented a problem as the pace of change in battery technology has been so rapid compared to the combustion sector.  
"Battery technology is diverse, and the impetus for continuous experimentation and improvement means that things like anode and cathode materials, cell formats, battery sizes, battery pack designs, and platforms can all change quickly and could even need to be upgraded in the middle of a model cycle," Adham says.  
This is already becoming a headache for OEMs. As they rush to secure supplies of raw materials and establish partnerships with cell suppliers, new technologies continue to emerge and move the goalposts before companies can recoup their investment in newly introduced technologies, materials or vehicle platforms.  
Producers are now having to plan their chemistry choice based on the likely metal price five years from now while trying to balance that against the CO2 footprint of each material.  
An example of this is the application of Cell-to-Pack/Cell-to-Vehicle technology. Just as Volkswagen and Hyundai have begun selling their MEB and E-GMP vehicles, they are already planning successors to those platforms to make use of Cell-to-Pack, among other technology upgrades.  
"While OEMs are trying their best to future-proof platform and battery designs, the commercialisation of solid-state battery cells remains a looming challenge for the future; these cells will not necessarily be compatible with production plants for conventional lithium-ion cells," Adham added.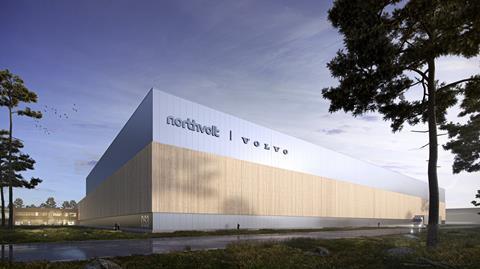 Changing dynamics in manufacturing presents a challenge. Facilities will need to be re-tooled and re-designed. They also need to be impeccably dry and contaminant free – an order of magnitude more than that of conventional plants – and able to assemble/handle ultra-thin electrolytes.  
"This is why we expect solid-state cells to be limited to niche segments in the first few years of production," Adham says.  
"It is a different story on the raw material side, however – the consensus in the mining industry seems to be that lithium will be the main bottleneck, intensifying towards the middle of the decade," he adds.
Regarding the impact on output, while many of the battery and EV plants are yet to be built, automotive insiders still calculate that battery supply, at least at the cell and pack level, will be enough to keep up with demand.  
How is manufacturing keeping up? 
The electric car market is quickly expanding. According to Schmidt Automotive, BEV's will be 60% of sedan and SUV sales in Western Europe by 2030, or 8.4m vehicles. This coincides with the LMCs outlook that battery electric car sales in Europe will accelerate to 61.2% by the same year. This includes the big five markets of Germany, France, Britain, Italy and Spain.
Predictions are already appearing to be materialising. BEV sales increased more than 50% in 2020 to just under 750,000 and jumped again the following year with sales of 1,143,000 or 10.3% of the market.  
There is a potential crisis encroaching, however, as manufacturing of essential components fails to meet the rising demand. According to Adham, there is a deluge of cell production projects totalling over 1 TWh of capacity by 2028. There has not been an equally intense wave of announcements for raw and processed materials, which could lead to a bottleneck in the future. 
European manufacturers challenging Asia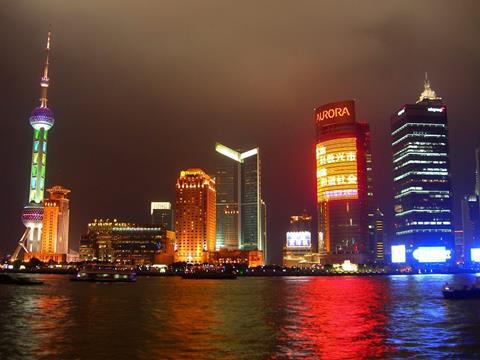 In terms of battery output, it appears unlikely that European manufacturers can compete with Asia, especially for low-cost LFP batteries. However, this could be outweighed by the cost-saving of localising battery production, and Asian battery suppliers have been setting up shop in Europe.  
Currently, battery manufacturing is dominated by Asia. Chinese-based battery producer CATL remains the single largest supplier of automotive lithium-ion batteries with a global market share of 32.6%.  
To decouple from the reliance on Asian production, manufacturers are increasingly looking to build battery-producing gigafactories in Europe. This can be seen through the establishment of joint ventures, so EV components are produced closer to home, spurred on by environmental targets. Sustainable production is increasingly required by OEMs and regulators under the proposed 'New EU regulatory framework for batteries', stipulating rules of origin and sustainability targets for batteries.  
Northvolt and Volvo's recently announced that they would be investing in a new gigafactory in Gothenburg. This reflects the current drive towards JVs within the EV battery supply chain to lower investment risk. Other examples of this include ACC (Stellantis, Mercedes, SAFT/ Total) and Renault & Envision AESC, Verkor & Renault.  
VW and Tesla have stated that they aim to produce cells in-house eventually. VW recently bought out Northvolt's 50% share in their original JV called Northvolt Zwei in Germany.  
In February, Northvolt also signed a letter of intent with paper and biomaterials group Stora Enso that it would convert a former paper mill in Borlänge, Sweden, into a manufacturing site for active cathode material, with operations expected to start in late 2024.  
"As for both vehicles and batteries, intensifying rule of origin regulations could help turn the tide to discourage imports," Adham says. 
New disruptions 
A military conflict between two European powers has erupted for the first time since the 1990s. The deteriorating situation in Ukraine has led to intensifying of the crisis in the automotive supply chain, on top of the existing disruptions and shortages. 
This has, naturally, had a massive impact on the ability of producers to continue their return to regular operations. The damaging war and sanctions against Russia are already having hitting energy prices, raw materials and agricultural goods. Disruption of the automotive supply chain is once again a concern due to logistical challenges and production.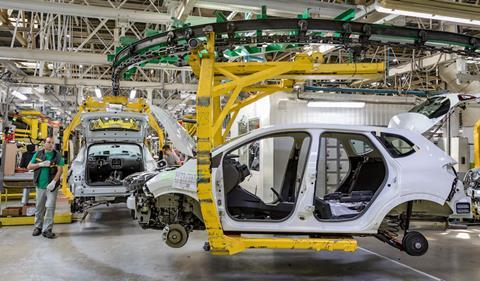 Justin Cox, director of global production at LMC Automotive, explained that almost 80% of Russia's LV (Light Vehicle) assembly capacity had been hit by unplanned plant shutdowns. Half of those affected facilities now remain closed indefinitely.  
Big Quote: "For Russia, LV manufacturing is starved of components and kits. With elevated sanctions and the collapse in value of the ruble combining to undermine planning and transactions, the outlook in 2022 looks very bleak," – Justin Cox
Foreign OEMs shut down their operations in response to the Russian Federation's invasion of Ukraine last month. Moscow has suggested that those facilities could be nationalised amid widespread capital flight. 
"In the longer run, entrenched Russian isolation is likely to see the deterioration, or likely nationalisation in some cases, of automotive manufacturing assets. Indeed, Russia may turn towards China for inward investment," Cox added.  
Despite international sanctions, some carmakers and suppliers have partially resumed operations in Russia and Ukraine despite the ongoing conflict.
German cable and harness maker Leoni has partially restarted operations at two factories in Ukraine following a temporary halt. 
Skoda said its supplier in Ukraine had restarted the production of wire harnesses, allowing the Czech automaker to resume the rollout of its Enyaq full-electric SUV. 
Renault Group announced that it had suspended its industrial activities in its manufacturing plant in Moscow in compliance with international sanctions. This followed an extended period where Renault had delayed actions, likely due to its relationship with Lada maker AvtoVAZ, in which the French car producer owns a majority share. 
The impact of war 
Ukraine's automotive manufacturing is significantly more limited. LV output volumes stood at just 7,000 units last year. However, the industry's importance as a supplier of wire harnesses and cabling has been such that supply failures have hit neighbouring EU LV assembly plants, particularly in Germany.  
"OEMs and suppliers are working to re-source components, but this could take several weeks," Cox says.  
According to S&P Global Mobility research, Ukraine-built wiring harnesses were likely destined for approximately 500,000 to 1m vehicles pre-invasion. These harnesses are essential as they comprise complex and manually constructed cable assemblies. 
Although some dual sourcing arrangements exist, filling the gap could be troublesome amid already-constrained harness capacity in and around Europe.  
The S&P data estimates that production relocations could take 3-10 months due to waiting times on machinery and multi-month staff training times. Almost half (45%) of Ukraine-built wire harnesses are exported to Germany and Poland, placing huge pressure on German manufacturers. However, lost production could be recovered quickly into late 2022 and beyond if the problem is resolved quickly. 
Beyond the localised impact of wire harness shortages, the conflict is a threat to the supply of Russia- and Ukraine-sourced raw materials that elevate risks within the wider automotive supply chain. Both countries are important global suppliers of crucial automotive-focused raw materials. While demand patterns, logistics disruption and supply issues have already been inflating prices of these commodities, the crisis in Ukraine has prompted further pressure. 
Minerals like nickel, palladium and neon are causing the most concern as the supply of these materials is globally most significant.  
Nickel is a key component for EV batteries, and neon is essential for the manufacturing process of semiconductors. Unfortunately, this means the nascent recovery in chip supply could be very short-lived, while the goal to produce cheaper BEVs is delayed.  
"Geography and legacy trade-links with Russia/Ukraine suggest that the rest of Europe industry is more exposed than elsewhere. The risk to investment and Europe's automotive manufacturing outlook are firmly on the downside," Cox warned.  
These compounding issues show a bleak, seemingly never-ending, string of problems for producers in Europe. Germany, the Czech Republic and even the UK are now feeling the energy-supply pinch. While challenging, the solutions are not alien to the industry, which has had to very quickly adapt to disruption as the norm in recent years.