Switch Mobility has announced the creation of a new manufacturing and technology centre in Castilla y León, Spain, to expand the electric vehicle manufacturer's global outreach.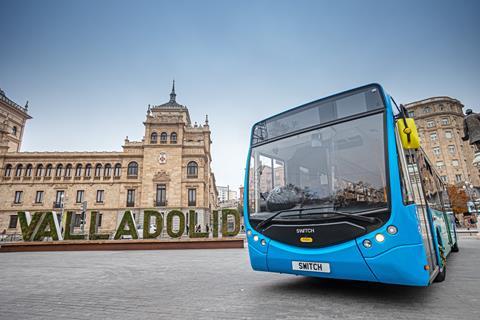 Switch, which already has a heavy presence in the UK and India, will build its first facility in continental Europe with an investment of around €100m ($112m) over the next decade.
The vehicle producer expects to see the first buses produced at the hub in Q4 of this year. The new facility will provide access to the European bus and light commercial vehicle market and plans to employ 2,000 people directly while also creating around 5,000 indirect jobs.
According to the company, the new facility will be entirely carbon-neutral throughout the construction process and continue to operate at a carbon-neutral level during vehicle production.
Construction of the 28-acre site has begun and will be situated five kilometres from the centre of Valladolid.
The site will first prioritise the European market and R&D of Switch's next generation of electric buses and light commercial vehicles but will also have the capacity to serve markets elsewhere, including South America.
This comes as the Indian manufacturer is looking increasingly to expand its production facilities in different markets.
At the AMS Evolution conference in December, Mahesh Babu, CEO of Switch Mobility in India, said that the company has been looking at its cost structure globally, citing the sale of double-decker buses in the UK as well as nine-metre models running in India.
"We are in a stage where we are connected, and we are in a new state of industrial revolution where India can play a very vital role… in any technology in the auto industry," Babu said.
New technologies being developed for the production of EV batteries will take place on a global scale, Babu explained. Therefore, Switch is repositioning itself to work collaboratively and produce in different parts of the world.
Watch the full interview with Mahesh Babu and other industry leaders in the Indian market here
In recent years, the Indian government has also undertaken initiatives to invest in new technologies and futuristic development.
Last year, Switch, which is a subsidiary of India's Ashok Leyland, signed a strategic agreement with Dana Incorporated to work together on EV production.
Dana will supply Switch with electric drivetrain components for the company's e-bus and EV commercial vehicle offering, providing e-Axles, gearboxes, motors, inverters, software and controls, and electronics cooling.
This is consistent with Switch's plan to become a leader in zero-carbon mobility globally by positioning innovative products and solutions with best-in-class TCO. According to Switch chairman Dheeraj Hinduja, the agreement with Dana is a means to accelerate this schedule.