The manufacturing market could experience a tough second half of the year as output increases, backorders are filled and pricing becomes more competitive, threatening OEM profitability.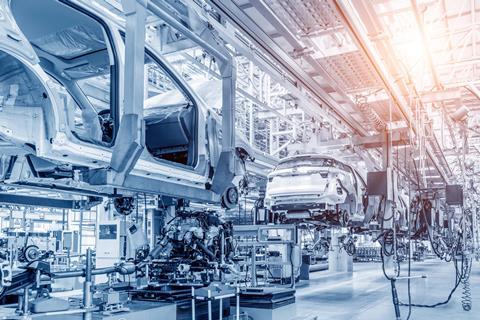 Mike Dean, automotive equity research analyst at Bloomberg Intelligence, told AMS that while the first half of this year has been good for European automakers, the rest of 2023 could affect OEMs' bottom lines.
"We've had a pretty good first half for the European automakers, with good profitability, good rising sales figures and very good pricing," he said. "What companies are producing at the moment are orders they were taking six to nine months ago, and these had strong pricing on the back of last year when there were semiconductor shortages and companies were prioritising their most profitable models while keeping prices very high."
But now that the market is starting to see semiconductor constraints easing, competitive pricing is returning and manufacturing volumes are increasing. Whilst higher output and supply is helping carmakers increase sales, they could also contribute to reduced profit margins for OEMs as pent-up demand winds down. This, alongside macroeconomic factors such as inflation, is going to make the market "tougher", he said.
"We've had pent-up demand, but these order backlogs will soon be exhausted," Dean said. "[Vehicle] inventory channels are being rebuilt and there is a difficult macroenvironment with consumers getting squeezed. That could hit pricing in the second half of this year, and that could hit profitability."
Dean said this is backed up by figures from vehicle data solutions company Jato, which show an uptick in discounts in the three largest markets in Europe; Germany, the UK and France. In the US, vehicle inventory has also been rising to its highest levels since 2021.
The battery electric vehicle (BEV) market is also going to be hit in the back end of the year, according to Dean. "Tesla has cut its pricing, which is impacting the BEV transition," he said. "European legacy carmakers don't have the same scale or margins as Tesla, so they're making limited profit margins on their BEVs.
To avoid these negative impacts, Dean said there needs to be more vertical integration in the BEV market. "It appears that the automakers are getting on top of these logistics issues that they have encountered over the past few years," he said. "Some of this means they're becoming more vertically integrated, so you might see more parts within the BEVs being produced by the automaker. There should be more vertical integration with production that is more locally sourced than in recent years."
This past week, General Motors announced that it would expand its joint venture with materials company Posco Future M to produce more components for lithium-ion battery production, including cathodes and precursors. Other OEMs are also increasing investment in battery material and cell production.
Dean also spoke about a potential battery supply chain bottleneck that he foresees hitting the industry in 2025, which you can read about on our sister site, Automotive Logistics.