New manufacturing plant will create an estimated 400 new jobs and produce electric powertrain components for General Motors from 2023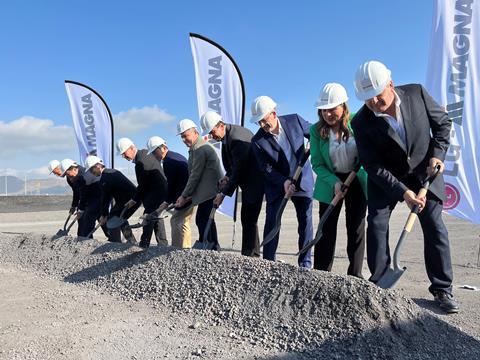 The plant, to be located at Ramos Arizpe, Mexico, is scheduled to be completed in 2023 and will produce inverters, motors, and on-board chargers to support General Motors' electric vehicle (EV) production. The 260,000sq ft plant will be the joint venture's first production base in North America.
General Motors is the first customer for the new facility, and the JV partners say the new production operations will play a key role building a strong, North America-focused EV supply chain for GM.
LG Magna e-Powertrain launched in July 2021 as a joint venture between LG Electronics and Magna International, combining LG's capability in in developing components for motors, inverters, and on-board chargers with Magna's competences in electric powertrain systems and automotive manufacturing. The JV has more than 1,300 employees in locations across Korea, North America, Europe, South America, and Asia, involved in technology innovation, marketing, R&D, purchasing, and manufacturing.