The new company, to be called LG Magna e-Powertrain, will be located in Incheon, South Korea and will produce electric drivetrain systems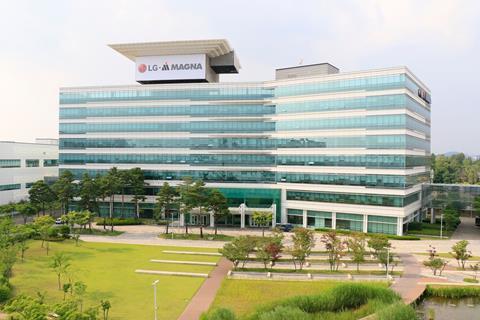 The joint venture combines the two companies manufacturing and development expertise and infrastructure with the aim to produce e-motors, inverters and onboard chargers and, for certain automakers, related e-drive systems.
The JV partners say this collaboration will allow them to quickly react to market trends and capitalise on the growing global shift toward vehicle electrification. Also, the JV will look to develop powertrain components that offer automakers a scalable portfolio, from complete solutions enabling electrification and functionality, to integrating intelligent operating software and controls in new e-drive systems.
Magna has also recently signed a manufacturing agreement with Fisker use a Magna developed and produced platform for the Ocean SUV. Also working with REE Automotive, the contract manufacturer will develop modular electric vehicles using REE's corner technology.