AMTE Power has partnered with Sprint Power and Eltrium to advance the development of next-generation battery technologies with integrated battery pack and module strategies to meet rising demand for electric vehicle production.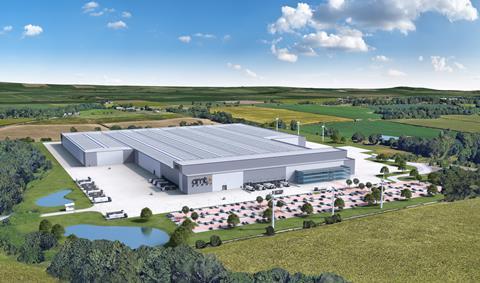 The collaboration, which is set to begin this year, will help carmakers and start-ups as they expand the output of plug-in hybrid electric vehicles (PHEVs) and battery electric vehicles (BEVs).
Fergal Harrington-Beatty, head of electric vehicles at AMTE, gave an exclusive interview to Automotive Manufacturing Solutions on how the new agreement assists the company in its mission to navigate an increasingly complex market.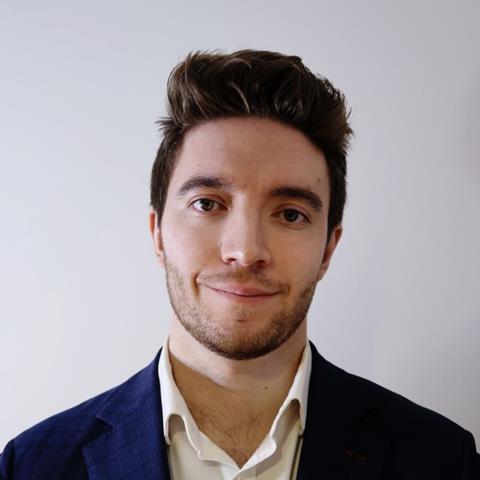 As demand for batteries improves and end-to-end solutions are increasingly sought after, it is no longer sufficient for suppliers to sell a product to an OEM customer. To compete with larger companies, battery cell suppliers now have to offer the complete package, including cells, modules, assembly packs, software, and casing.
"Customers have quite ambitious performance and sustainability requirements," Harrington-Beatty said.
OEMs often specify their demands, and the job of suppliers is to find a solution, he explained. Larger companies tend to take on more of the development themselves due to higher capabilities.
Harrington-Beatty cited LEVC in the UK, which is owned by Geely and builds electric taxis, as an example of an OEM working with partners to deliver a complete pack solution rather than a module.
"That integration [of cell, module and case] gives you a much better outcome for the customer and much more optimised pack and powertrain solution," Harrington-Beatty added.
As output volumes increase, it becomes more challenging to sort components independently. Partnerships allow firms like LEVC to scale along with their component suppliers.
The partnership targets a specialised market, as opposed to competing with the established large suppliers for OEM contracts. This means targeting high demand specialised markets and focusing on giving customers something more optimised with a power cell that can perform as desired.
"We are not looking to go head-to-head with CATL, LG or Panasonic," Harrington-Beatty said, referring to the industry's largest battery cell producers. "If you can optimise the battery design and power electronics, how the module is made, by working in partnership with people like Sprint and Eltrium, we give them the full knowledge of our sales, the preferable characteristics, and that means we achieve higher levels of efficiency."
The honing on specialisation to reach this broader market means that the partnership could offer AMTE a particular competitive advantage.
Sprint Power will provide manufacturers with end-to-end battery systems development, production, and supply solutions. The Birmingham-based firm focuses on breakthrough technical developments in power electronics, battery management systems and battery module and pack design.
Each member brings a specialisation to the partnership. AMTE Power provides battery cell technology and production expertise. Eltrium brings battery module and pack manufacturing capabilities.
Sustainability and localisation
The EV industry will soon be subject to new battery sustainability regulations and rules of origin legislation which will require batteries to contain up to 50% of locally sourced materials, either from the UK or the EU.
The UK government is hoping to phase out pure internal combustion engine vehicles by 2030 and all type of hybrid by 2035 permitting only full BEVs (and fuel cell vehicles) beyond 2035. All three members of the partnership are UK-based, which could ease this transition.
International and national bodies are in a state of general cohesion over vital decarbonisation aims – a goal embraced by most of the automotive industry, including AMTE.
However, part of this push, namely the aim of reaching 50% local sourcing from the UK or the EU, may not be as feasible as state bodies would like, particularly for upstream raw materials such as lithium, cobalt, manganese and nickel.
To meet the challenge, AMTE has a dedicated procurement team focused on "nearshoring" and "onshoring" sustainability aims within the sourcing of their materials, according to Harrington-Beatty.
The company is working with major raw material suppliers who are also looking to reach the 50% localisation targets.
"The reason we are looking to develop those partnerships now is because the self-development process is fairly long, so the earlier you can factor these materials into your cell designs, the more prepared we can be to actually make sure they're implemented," he explained.
These arrangements with material suppliers also require a capacity to trace materials and ensure ethical and sustainability requirements. Collaborative measures also involve working with partners to increase transparency to provide accurate information throughout the entire value chain.
The trend towards localisation is beginning to prioritise the location of pack assembly.
Harrington-Beatty explained how access to sustainable energy such as hydro, solar and wind is now a prime consideration in implementing the localisation process.
"The number one factor to consider when locating is the provision of reliable and scalable renewable energy supply," he said.
While there is abundant land available in the US for delivery and rail freight, the UK has a relatively short distance to function within. Accessibility to renewable energy supplies is important when determining the location of battery manufacturing sites.
There is also the question of accessing skilled labour, and a sufficient supply of engineers and electro-chemists is essential to grow and develop a gigafactory, which is an increasingly far more critical consideration.
What's the 'next-generation' battery?
"At AMTE, we are focused on both evolution and revolution. In the near term, we are looking at improvements in our nickel, cobalt, and aluminium (NCA) chemistry, and that's what we use in our energy and power cells," he said.
The company is also looking to use higher nickel cathodes to reduce cobalt content. Improving aspects like reducing the casing of cylindrical cells and thus, according to Harrington-Beatty, a lower density means a more competitive product.
According to Harrington-Beatty, sodium ion is now a focus for development as it eliminates lithium entirely.
OEMs influence on location
Funding infrastructural developments is complex, and there is often little point in investing in a gigafactory without an existing OEM supply agreement or automotive production hub.
Big companies in the lithium cell market are often reliant on joint ventures as they have to secure huge investments to achieve economies of scale. However, as AMTE is targeting a specialised and high-performance sector with fewer customers, it is not as essential for the type of cell being produced.
AMTE aspires to be a volume player and its highly specialised nature means it can remain strong in the face of demand shocks.
Sprint Power and AMTE Power are also collaborating on Project CELERITAS, a £9.7m ($12.6m) UK state-supported project to develop ultra-fast charging cells and battery packs for battery electric vehicles (BEVs) and fuel cell hybrid electric vehicles (FCHEVs). The project, headed by Britain's Advanced Propulsion Centre (APCUK), also includes BMW, BP and Clas-SiC.
Enabling second life
Amid the broader sustainability targets, one way in which companies are looking to utilise essential materials better is to expand their recycling capacity.
"The focus is on the reuse of these modules and packs… You design for second life and recycling at the module and pack level. The easier a pack is designed to tear down without destroying the cell, the easier it is to then put those cells into second life application," Harrington-Beatty said.
Hearing more on battery cell production at AMS Automotive Evolution with AMTE CEO Kevin Brundish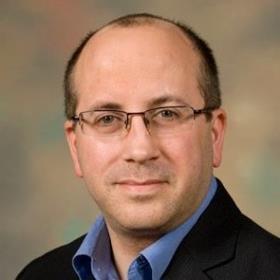 Kevin Brundish will be speaking at the AMS Evolution summit on May 17-19 2022 on scaling battery cell production. Brundish is a founder and director of AMTE Power, and a director of two further companies in the energy storage sector. He has also worked with world-leading engineering companies such as Rolls Royce and Siemens and has taken a number of technology businesses through concept, design and production.