Increasing lithium-ion battery cell and pack production has become a priority for automotive manufacturers as the need for further electric vehicle output increases.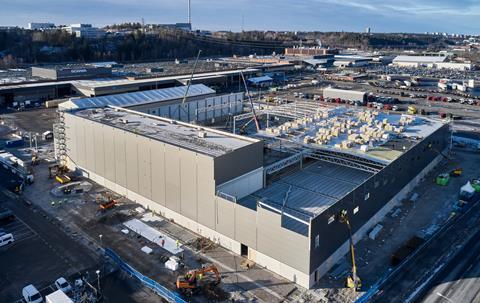 OEMs, suppliers and battery cell producers are investing billions of dollars in new gigafactories, localising manufacturing in the supply chain, and establishing new partnerships to secure access to components and materials.
Alongside this, carmakers and major tier-1 suppliers are developing battery assembly and pack production sites within or near vehicle assembly and integrating battery system manufacturing into their production systems.
However, as disruptions ranging from ongoing coronavirus-related shortages and the lack of availability of essential materials worsens due to the recent conflict in Ukraine, the industry has grown increasingly nervous.
Speaking to AMS in an exclusive livestream event, Dr Steven Schlag Leon Beraud, an expert in battery materials and pricing at S&P Global, identified a number of decelerators in terms of growth currently impacting batter production.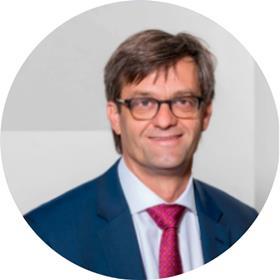 The availability of raw materials was highlighted as a core issue. A lack of resources to produce all the batteries required to meet rising demand means overall prices are being driven up. Essential materials like lithium, cobalt and nickel have seen unprecedented price hikes.
He explained that the cost of storage has likewise increased due to nickel, predominantly sourced from Russia, recently being made unavailable.
However, existing problems do not necessarily have to continue or persist into the long-term, Leon Beraud explained. With all the investments in the automotive industry, there is a nervousness pronounced by the conflict in Ukraine, but this is not expected to last into the longer term.
"There is too much anxiety in Europe around these raw materials," Leon Beraud said.
Lithium can also be sourced from Argentina, Chile, and Australia in sufficient variety. While it is still worthwhile to develop or improve technology to access resources and recycling, it could be an exaggeration to say that resources will become entirely unavailable.
The EU and producers have ambitions to localise the supply of key battery components. But whether this is realistic or not is another question.
Claude Chanson, from the European EV battery association Recharge, told the AMS livestream that accessing materials is not just a question of regional sourcing but also technology.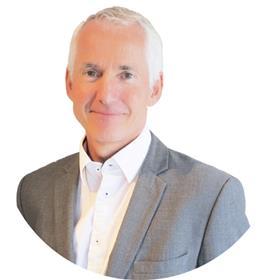 "When we talk about the ecosystem, we should talk not just about the supply chain but the whole value chain," Chanson said.
Alongside the ability to recycle batteries and their essential materials, there is intense pressure to ensure that those materials are available in Europe.
Regulators are pushing for less "international dependence" and developing self-sourcing in mining has become an important consideration. In addition, price increases in essentials for production like cobalt make it essential that material supplies reach the market.
"Business as usual is maybe not the right way of thinking," Chanson said.
Is localisation realistic?
While investments for more localised production are being prepared in Europe, this may take significant time to take shape.
"Based on the fact that electric cars are sought with a long-term guarantee, and the car manufacturer will certainly not compromise on the quality," Chanson said.
Since the value chain is extensive, making the changes necessary regarding expertise and technology could take a long time. Making changes to meet new legal requirements could also be challenging and quite costly.
"Even if we have a strong pressure to accelerate and move on, we cannot neglect some significant timeline before the complete ecosystem is really in style and competitive in Europe," Chanson added.
What's being done?
Benoit Lamaignan, CEO of battery cell startup Verkor, expanded on how manufacturers and regional authorities are looking to mitigate problems and reach zero-carbon goals.
"The clear vision that was electric mobility and localisation becoming more and more important," he said.
Localisation doesn't just support the EU's decarbonisation plan but also helps address the pressing issue of the volume of battery models being produced.
"We have to reach significant volume to achieve the right competitiveness" integration, and strategic autonomy with capacity along the value chain to establish the necessary resilience," Lamaignan explained.
Plastic Omnium is investing €20m (21.9m) in Verkor, which will develop and manufacture electric battery modules for mobility players. This is part of Verkor's strategy to expand low-carbon battery manufacturing in France and Europe to meet the growing demand for electric vehicles.
Stephan Hoefer, who leads e-Mobility at German chemical and consumer goods company Henkel, outlined how one of the main challenges is addressing the volume.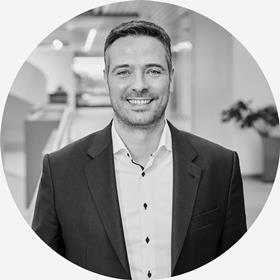 "We are talking to OEMs and other customers to ensure we have a seamless integration of the process which hallows suppliers to ensure the process and tact times are integrated, which will translate into cost-efficiency, "he said.
Watch the full interview on scaling up battery cell and battery pack production at AMS Automotive Evolution Livestream on battery production, featuring Scania, Verkor, Henkel, S&P Global and Recharge.
A collaborative approach
Henkel has been learning from other industries and applying knowledge to automotive value chains as a universal strategy, stressing working across the entire supply chain to address problems in the automotive industry.
"Technology collaboration is one of the key enablers to keep pace with this very accelerated growth of e-mobility," Hoefer said.
He added that the political and administrative drive to decarbonise had pushed the industry toward electrified mobility. Still, there is a lot of pressure to make transformations in a shorter time.
"We, as material suppliers we have identified the main trends and moving parts of this industry," he added.
The impact of regulation
Claude Chanson told the AMS livestream that the impact of battery regulation might be more of a hindrance than state authorities intend.
While controls on the environmental impact and safety of batteries have the intent to support the industry, with a focus on reducing emissions throughout the whole value chain but Chanson stressed a more laissez-faire approach.
"The intention is so large that we wonder if the intention is to be achieved with so much ambition with pushing the limits of sustainability," he said.
Recharge has been involved in a number of climate change discussions, but concerns regarding too large a scope may make the implementation difficult and open the door to greenwashing and cutting corners on targets.
Regarding battery safety, Steven Schlag Leon Beraud predicted that solid-state batteries might soon be used in high-end cars. The question regarding the safety of lithium batteries persists, and as more EVs get on the road, there is an increased potential for replacing lithium with solid-state powertrains.
What next?
Increasing EV battery output requires a number of considerations of upstream supply chains, engineering and production management, and accounting for changing and effective regulation, the experts concluded.
The sourcing of materials, battery cell ageing and manufacturing also remains complex. Likewise, battery systems themselves require complex software engineering as a component of the management system (BMS), and thermal management and safety considerations are essential.
These risks, opportunities and regulatory developments influence EV battery production, and the industry is constantly looking to improve production and supplier practices to keep pace. However, the level of optimism among those at the forefront remains a dividing point.
Scaling battery cell and production will be a major focus of the AMS Automotive Evolution Summit May 17-19, with speakers from BMW, Scania, ZF, Volvo Cars, AMTE Power and more.