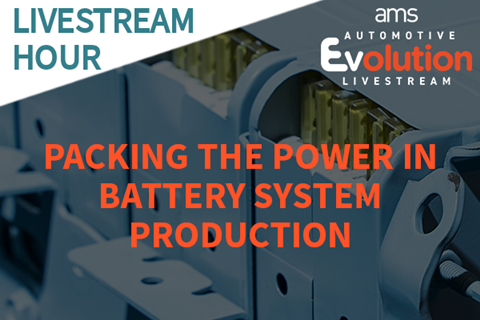 Updated March 31, 2022 with on-demand video.
Ramping up production of lithium-ion battery cells and battery packs will be among the defining objectives for automotive manufacturers as they transition to building more electric vehicles. OEMs, suppliers and battery cell players are investing billions of dollars in new gigafactories, in localising materials and in the supply chain, and in establishing new partnerships to secure supply. In parallel, carmakers and major tier-1 suppliers are developing battery assembly and pack production facilities within or near to vehicle assembly and integrating battery system manufacturing into their lean production systems.
This livestream explores the risks, opportunities and regulatory developments influencing EV battery production, and how the industry must update its production and supplier processes to keep pace.
Increasing EV battery output requires many considerations for upstream supply chains, engineering and production management, as well as accounting for changing regulation. Along with the complexity of materials sourcing, battery cell ageing and manufacture, OEMs must engineer the best integration of batteries during assembly. The battery system itself also requires sophisticated software engineering as part of the battery management system (BMS), while consideration for thermal management and safety are paramount. Sustainability practices in battery sourcing and production are also becoming more important than ever.
Watch experts in battery and battery pack design discuss wider industrialisation, automation and digitalisation in production, including an interview with Tony Persson, who is leading battery production at Scania and leading the launch of a new battery assembly plant to supply electric trucks and buses by 2023. (Tony Persson will also speak at the AMS Automotive Evolution Summit on May 17-19)
The panel discussion delves into scaling up battery output means for battery technology, materials and the supply chain with insight from Benoit Lamaignan, CEO at battery cell startup Verkor - which is building a gigafactory in France; Dr Steven Schlag Leon Beraud is an expert in battery materials and pricing at S&P Global; Stephan Hoefer, who leads e-Mobility at Henkel; Claude Chanson, from European EV battery association Recharge, will also address key development in battery regulation.
Learn about key processes unique to battery production, and gain insights into the materials, systems, regulations, funding and equipment that automotive manufacturers must consider as they prepare to expand this vital element of the value chain.
Download slides from this livestream
Key points covered in the livestream:
Understanding how battery cell and pack design will impact on production scale and efficiency
Impact of high and volatile commodity prices on EV battery costs and production
Supply and localisation of upstream materials and gigafactories
Automation and digitalisation opportunities in battery and battery pack assembly
Thermal management of battery packs in design and production
Managing software and electrical component integration in overall battery systems
Regulatory changes and sustainability in future battery production
Enjoy this livestream? Register for the next episode on modular production on April 27
Featured Speakers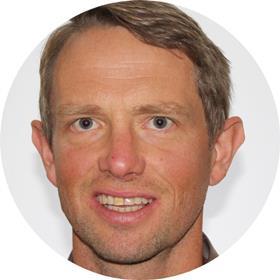 Tony Persson
Head of Battery Production
Scania Group
Tony Persson has been responsible for Scania's in-house battery assembly for electrified trucks and buses since 2019. He is leading on the planning and development on all manufacturing aspects for Scania's upcoming battery assembly plant in Södertälje, Sweden, which will start operations for highly automated battery pack and module assembly in 2023. He has been with Scania since 2000 mainly in production management, process engineering and logistics operations for truck, bus and chassis manufacturing. As well as being specialised in lean production and logistics, he is closely involved in coaching and management training. He has a MSc from Sweden's Luleå University of Technology including a thesis in Manufacturing and Process Engineering from the University of South Australia as well as a Bachelor's in Economics from Stockholm University.
Watch the complete interview with Tony Persson on Scania's battery module assembly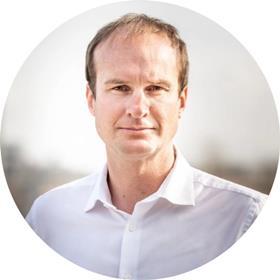 Benoit Lemaignan
Co-founder and Chief Executive Officer
Verkor
Benoit Lemaignan helped co-found Verkor in 2020 and has been its chief executive since then, helping to lead the company as it aims to produce low-carbon batteries and builds a gigafactory in Dunkirk, France. An entrepreneur at heart, he was behind the creation of Waga Energy in 2015 and Aniah in 2019. He also served as CEO of Oser Energ from 2015-2019. Prior to that he was senior consultation at Carbone 4, which ignited his passion for energy and climate initiatives. He worked more than five years at Airbus as an R&D engineer and led operations and the environment group.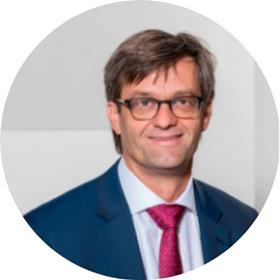 Dr. Stefan Schlag Leon Beraud
Executive Director, Inorganic Chemicals, Minerals, Mining Chemicals
S&P Global
Stefan Schlag Leon Beraud has 20 years of chemical industry experience with emphasis on inorganic and electronic chemicals. He has authored a broad range of reports for the Chemical Economics Handbook (CEH) and the Specialty Chemicals Update Program (SCUP). In his area of expertise, he managed and conducted market assessments and special studies on market entry and project feasibility. Before joining IHS Markit (then SRI Consulting in Zurich, Switzerland) in 2001, he worked for six years with Metalor in Neuchâtel, Switzerland. Earlier, he was an R&D chemist with Chemet Corporation in Attleboro and Massachusetts, United States. Dr. Schlag earned his master's degree from the University of Freiburg, Germany, and received his doctoral degree from the University of Basel, Switzerland.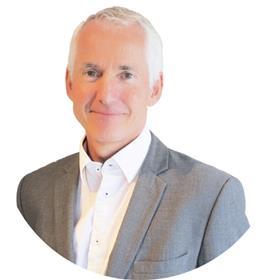 Claude Chanson
General Manager
Recharge
Claude Chanson leads the Brussels-based non-profit association RECHARGE, which represents stakeholders across the battery supply chain and advocates for a sustainable and competitive lithium battery value chain in Europe. Prior to joining the European association for advanced rechargeable batteries, Claude Chanson has worked for SAFT, a Total company, where he held various management positions, including Division Technical Manager and Director of Li-ion technology. He started his career as R&D engineer and project manager in telecommunications and automotive. Claude Chanson holds a Master's degree in chemical and physical engineering from French ENSCPB and a PhD in electrochemistry from Bordeaux University.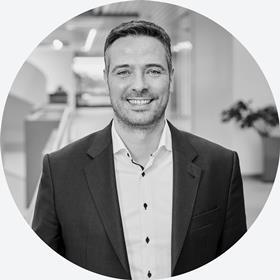 Stephan Hoefer
Global Market Strategy,
Head e-Mobility
Henkel
Stephan Hoefer is the Global Market Strategy Head for e-mobility at Henkel. He leads Henkel's global endeavours to grow its presence as a trusted leading partner and supplier to the e-mobility industry. A seasoned automotive expert with more than 15 years of experience at Henkel across different roles and regions, Stephan has a wealth of experience in automotive strategy and business development. For the past ten years, he has been busy growing Henkel's automotive business and establishing new customer partnerships in the areas of automotive electronics and e-Mobility. He is also a regular speaker in key industry events, championing a clean, safe, and sustainable transition towards zero-emissions mobility. In his current role, Stephan focuses on strengthening and growing Henkel's e-Mobility capabilities in terms of knowhow, resources, partnerships and product offering to be fit for an electric future.
Host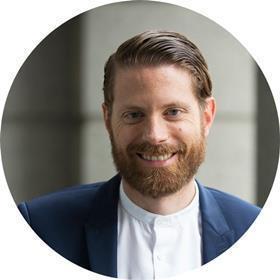 Christopher Ludwig
Editor-in-Chief
Automotive Manufacturing Solutions, Ultima Media
Christopher Ludwig is responsible for content and editorial strategy across Ultima Media's global automotive media platforms, including Automotive Manufacturing Solutions, Automotive Logistics, Car Design News and its business intelligence unit, Automotive from Ultima Media. He's covered the automotive industry, manufacturing and supply chain for 15 years and has nearly 20 years' experience in the media and publishing business. He has an MSc from the London School of Economics and Political Science.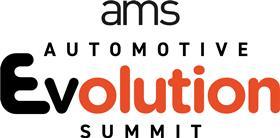 This AMS Automotive Evolution Livestream is a video series of panels and interviews covering major manufacturing topics throughout the year. It also features the
AMS Automotive Evolution Summit
, a three-day online event May 17-19, 2022 that delves deep into automotive manufacturing transformation across digitalisation, electrification and sustainability, featuring manufacturing leaders from BMW, Scania, Volvo Cars, Tata, ZF, Gestamp and many more
Learn more about Automotive EVolution and join the conversation
Partners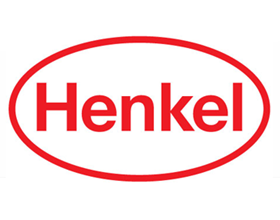 Henkel AG & Co. KGaA holds leading positions in both industrial and consumer businesses thanks to strong brands, innovations and technologies. Its business unit Adhesive Technologies is a leading solution provider across various industries such as automotive with well-known brands like Loctite, Teroson, Technomelt and Bergquist.
Henkel's Automotive Components department offers a wide range of technologies specifically designed to optimise the assembly and design of EV battery, e-drive and power conversion systems, as well as of various other electronic components such as radars, cameras and displays. Henkel's solutions can be broadly categorised into four technology areas: thermal interface materials, adhesives, sealants and functional coatings. These material innovations do not only enable cost-efficient and high-speed component assembly, but also support the optimisation of passenger safety, vehicle reliability and maintenance & repair activities.
To learn more about Henkel's e-Mobility solutions, visit henkel-adhesives.com/emobility.