In this exclusive interview as part of the AMS Automotive Evolution Livestream series, Tony Persson delves into the planning and processes for Scania's upcoming battery assembly plant, which is being built in Södertälje, Sweden. The assembly plant, which will manufacture lithium-ion battery modules and power cables, is set to open in 2023 and will supply Scania's chassis plant next door for battery electric vehicle trucks and buses.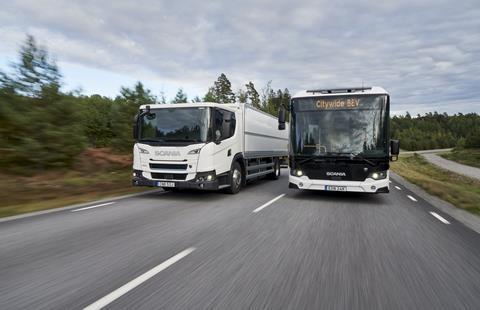 Persson discusses the size, weight and technology of the batteries, and the automation and digitalisation opportunities that Scania will implement at the plant as part of its modular production system.
While electric vehicle batteries are in many ways simpler to assembly than traditional combustion engines and transmissions, Persson uncovers the complexity that manufacturers must manage, including in battery management system software and heat thermal management, and the tools and systems that Scania will use.
As Scania partners with Swedish battery cell producer Northvolt, which will supply the assembly plant with cells from its gigafactory in Skellefteå, in northern Sweden, Persson also talks about data sharing processes and how battery cell supply can sustainably be transported and supplied to the factory as part of the truckmaker's lean production flow.
For more on battery cell and module production ramp ups, watch the AMS Automotive Livestream panel on scaling battery production, featuring Verkor, Henkel, S&P Global and European battery association, Recharge.
Tony Persson will speak about battery production at the AMS Automotive Evolution Summit, on May 17-19, joining OEMs, suppliers and manufacturing specialists on automotive transformation