Finland - A new production line is being installed to speed up production and increase flexibility
Finland - Valmet has started to build an additional line at its plant in Uusikaupunki with the goal of speeding up production and increasingly flexibility. The line is expected to be operational in August.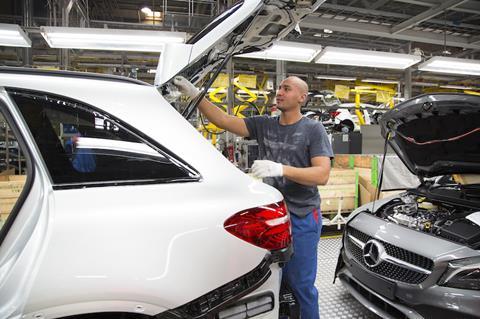 "The Uusikaupunki car factory is constantly preparing for future challenges," commented Pasi Rannus, vice president, manufacturing at Valmet Automotive. "The additional assembly line signifies our development work for greater manufacturing flexibility to improve our competitiveness and our ability to respond to customer needs."
The expansion comes after the company recorded its highest delivery numbers in a single year, reaching over 100,000 units in 2018. Valmet expects to hit a new record in 2019, based on production figures during the first half of the year.
The Uusikaupunki plant is home to the production of the Mercedes-Benz A-Class and the Mercedes-Benz GLC. Valmet is also due to open its first volume production facility of batteries for the automotive industry in 2019. This will be located in the town of Salo - which is around two hours east of Uusikaupunki.