A corridor of factories is being established in Finland to satisfy the rapid growth in demand for electric vehicle batteries

The buzz surrounding Europe's electric vehicle market continues to escalate. Despite the fact that sales figures remain tiny in comparison to petrol and diesel vehicles, carmakers have been splashing the cash on new model launches in the hope of igniting the segment. Nowhere was this more apparent than at the 2019 Geneva International Motor Show, with several OEMs constructing EV stands for the first year.
Suppliers are hoping to get a piece of the action too, and some have revealed plans to start large-scale EV battery production. Other companies are looking to take advantage by investing in battery material development facilities.
Nordic countries have a reputation for being EV-friendly, with Norway flying the flag for sales in the segment. However, its nearby neighbour, Finland, could soon become a hub of activity for battery production and development due to abundant availability of key materials.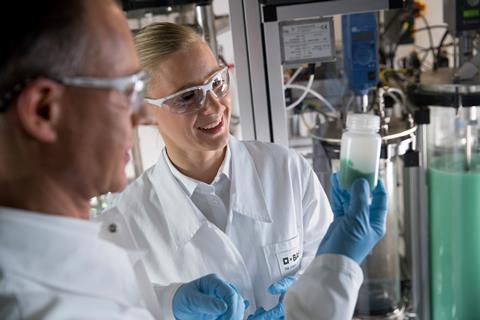 Building batteries
Valmet Automotive has announced its intension to start large-scale production of batteries that will be used in EVs. Its chosen site is a former mobile phone production factory in Salo, Finland – a small town in the south of the country, around an hour-and-a-half from the capital, Helsinki. As the site was previously used to make electronic devices, the supplier believes the necessary infrastructure should already be in place for its battery production plans.
"Our plans to launch volume production of batteries in Finland have progressed rapidly," says Valmet's CEO, Olaf Bongwald. "Salo's heritage in production of electronic devices offers world-class engineering and production know-how as well as infrastructure for our needs." The company hopes to start making batteries at the facility in 2019. It has estimated that the plant will create over 300 direct jobs, and Valmet has said it hopes to start recruiting white-collar workers as soon as possible.
"Valmet Automotive's strategy responds to the rapidly changing needs of the automotive industry. Plans for the Salo plant reflect our intention to become a major player in the field of electric vehicle solutions, and the plant would also be a major milestone in the development of the Finnish battery cluster," explains Jarkko Sairanen, chairman of the board at Valmet Automotive.
Managing materials
Once completed, the Salo plant will be just an hour-and-a-half from Valmet's passenger vehicle plant in Uusikaupunki, making it a strategically viable location for battery production. It is currently home to production of the Mercedes-Benz GLC and the new A-Class, and it is worth noting that the German OEM has big plans for its EQ range.
Assembling batteries in Finland also makes sense for Valmet and other companies due to the country's natural resources. Nickel and cobalt – two key metals for batteries – are already being mined in Finland, while the first lithium mine in the European Union is expected to open in the country in 2019.
In October 2018, German chemicals giant BASF revealed that it was building a battery materials production plant in Harjavalta, adjacent to the nickel and cobalt refinery owned by Norilsk Nickel (Nornickel). Scheduled to open in late 2020, the plant will utilise locally generated renewable energy sources, including hydro, wind and biomass.
"The co-location of BASF's new plant and Nornickel's metal refinery in Harjavalta will enable unparalleled access to a local nickel and cobalt supply," observes Jeffrey Lou, senior vice-president, battery materials, BASF. "Our high-nickel cathode materials are key to deliver enhanced energy density and vehicle range to our customers. With this world-scale production facility, BASF will be able to serve the European e-mobility growth strategies of key OEMs and cell suppliers with reliable supply and close collaboration."
Multi-metal production company Terrafame revealed plans to invest in the construction of a battery chemicals plant in Sotkamo back in October 2018. The plan is to finish building work by the end of 2020 and then start commercial production at the start of 2021.
Terrafame has traditionally mined metals including nickel and cobalt before selling them for further processing into chemicals for batteries. By bringing this processing in-house, the company hopes to provide "high-quality nickel and cobalt sulphates, which are produced in a process optimised for Terrafame's ore," explains Janne Palosaari, Terrafame's chief commercial officer.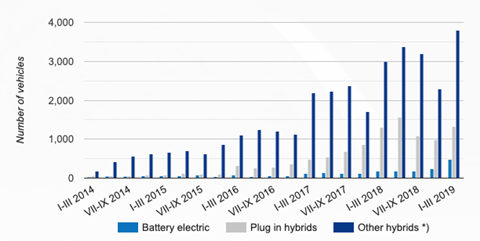 A global approach
While it is headquartered and has its main contract manufacturing facility in Uusikaupunki, Finland, Valmet Automotive has recently been looking to take on other markets outside of Europe. In January 2017, the company signed a strategic partnership with China-based Contemporary Amperex Technology Limited (CATL), a leading global provider of battery and energy storage solutions, to engineer electric drivetrain solutions and supply battery packs for both EVs and hybrids.
As a result, CATL has become an active owner of Valmet, gaining 22% in shares. The Chinese company hopes to take advantage of Europe's growing steadily growing market for EVs. BASF also has a global reach and is currently operating battery material facilities in Germany, Japan and the US. Back in 2017, the company strengthened its partnership with Toda Kogyo, a manufacturer of electronic materials headquartered in Hiroshima, by tripling the nickel Cathode Active Materials capacity at its Onoda site in Japan.
Although the material specialist is teaming up with companies around the world, companies like Valmet that are assembling batteries in Europe face stiff competition from Asia. The likes of LG Chem, Samsung, Panasonic and A123 Systems currently dominate the market and already have contracts with Tesla, Volkswagen, Ford, BMW, GM, Hyundai, Renault, Volvo and more.
Team work
A group of 22 companies, four universities, two cities and two research institutes recently launched the Finland-based Circular Ecosystem of Battery Metals (BATCircle) consortium. The goal is to strengthen collaboration and the country's competitiveness in business and research on battery metals.
Members specialise in a range of different activities. For example, Boliden Harjavalta focuses on better recovery of battery chemicals on the nickel line, whereas Norilsk Nickel Harjavalta Oy develops methods and unit processes for effective utilisation of recycled metal-bearing battery waste components in the primary process.
Outotec, Fortum, and Crisolteq research and develop recycling processes for electric vehicle batteries, and Finnish Minerals Group is interested in the entire metal lifecycle, all the way from mining activities to recycling.
The consortium has already revealed that the share of open research involved will initially amount to approximately €5m ($5.56m). This will include the mapping of raw materials, the identification of reserves bearing battery metals, and the start of geometallurgical research. Looking ahead, the consortium hopes to build a national strategy for battery metals production chains.
Our survey says…
At the start of 2019, the Finnish Minerals Group commissioned Taloustutkimus Oy to investigate opinions on the potential of the battery value chain for electric cars in Finland. A total of 1,008 Finnish politicians, corporate decision-makers and journalists participated in a survey. Participants were asked three questions: is it more responsible to make raw materials and components needed for EV batteries in Finland than to outsource them from other countries; can the industry related to EV batteries offer Finnish companies new business opportunities; and should the state focus on obtaining investments related to EV batteries?
The average response for each question was highly in favour of the EV industry, with participants suggesting that investment in local production would be extremely positive for the country.