The Automotive Manufacturing Solutions EVolution Summit returns this spring from 17th - 19th May with a brand-new format and with a mission to provide unique and exclusive insight into the world of automotive production.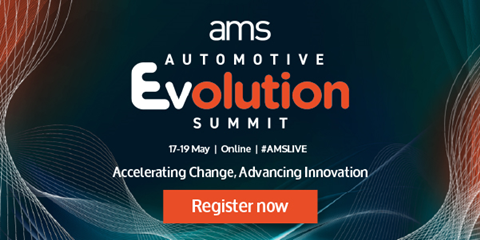 The conference will bring together a panel of speakers, including leading decision-makers, plant leaders, production executives and engineering specialists from OEMs, suppliers, equipment and technology providers to share ways of managing transformations in global vehicle manufacturing.
AMS EVolution will address the most pressing topics in the global manufacturing environment, including strategies for how companies are changing tooling and processes to ramp up electric vehicle output, battery cells and packs. The event will also delve into how manufacturers are reducing energy consumption, emissions and waste in production and unpack how engineers are evolving vehicle platforms, body structure and materials in response to changing business models.
Digitalisation will be a vital tool in helping automotive manufacturers achieve high levels of efficiency and quality. AMS EVolution will feature technology innovators and disruptors implementing systems and tools to make smart factories a reality.
With companies facing volatility in supply and frequent engineering changes, the event will explore automation and robotics that enable greater flexibility and quality control.
As OEMs and suppliers condense into cloud technology and integrate high-speed networks, AMS EVolution will delve into the best opportunities for data-driven production and artificial intelligence to transform decision making, from stamping through to assembly.
Key topics include an in-depth discussion on the systems, tooling and processes needed to ramp up EV and battery module production while comparing strategies of legacy and start-up carmakers. AMS EVolution will also explore how OEMs and suppliers are using advanced automation to achieve manufacturing flexibility at scale.
Greg Ombach, executive vice president, head of Battery Systems and head of Group Strategy & Innovation, Draexlmaier will be speaking on Battery Technology.
Ignacio Martin, Body-in-White R&D general director, will also speak as part of the 18th May pannel session: "New magic in the dark art of lightweighting".
Meanwhile, artificial intelligence and machine learning applications are influencing more processes across the production process, and cloud-first and data-driven applications can transform automotive manufacturing. AMS will speak to experts about data integration, connectivity and solutions that will bring AI and data analytics to the next level in predictive decision making.
This cocktail of topics and speakers have come together as AMS accelerates to the forefront in supporting the automotive industry to address the challenges of an ever-changing world, digital innovations and sustainability.
Register here to join the three-day event of data, panel discussions, interviews and debates.