Recent quarterly results from some of the major tier ones make for grim reading, as company after company reports declining profits and cites common themes for these disappointing times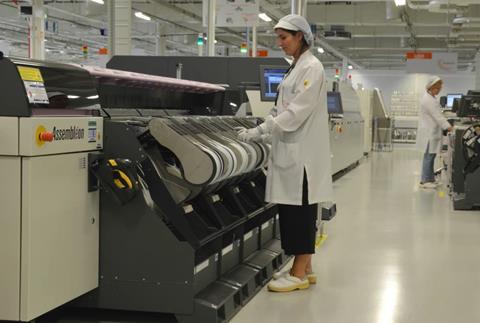 The story so far for automotive manufacturing in 2019 has featured tariffs between the US and China, falling consumer demand (and therefore falling vehicle production) in the major markets, especially China, rising and seemingly unending investment requirements in electric vehicles, emissions reduction and autonomous technology especially.
Currency fluctuations do not help (but these have always been an issue for suppliers, so there is nothing new here) and the drive to reduce costs is intensifying. Some tier ones – such as Borg Warner – have also blamed their own tier two and three suppliers for failing to cut costs.
Looking at the scale of some of the falls in profit at the major players makes for grim reading. Visteon reported an 80% fall in Q2 income (attributed mainly to falling production), while Continental reported a 41% fall, attributing this to problems in China and investment requirements in electric and autonomous vehicle technologies.
ZF and Autoliv have issued profit warnings for the year as a whole, Valeo has implemented a major cost cutting exercise. Adient saw its quarterly earnings fall 37% but rather bizarrely its share price rose by over 30% on the back of new seating contract awards from GM, Ford, VW and Kia; its competitor Faurecia actually saw a profit rise, albeit of just 1%, but its future results will likely be negatively affected by the loss of contracts with PSA in Spain and Mercedes in the US.
There have been one or two outliers with positive results; Gestamp, the Spanish group which has built a major business in stampings and pressings, reported its best-ever quarter, with profits up 9% and revenue up 8%.
It has grown strongly in recent years on the back of two major trends, namely the rise in outsourcing by the vehicle companies and the growth in hot stamping. Vehicle companies are focusing more and more on producing only the largest panels and as equipment inside the car plants comes to the end of its working life it is less and less likely to be replaced except for producing the main body panels and key structural chassis parts.
Gestamp has picked up significant business as a result of this trend, and not just in Spain, but across Europe as a whole. It has also won business from JLR to run the press shop operations at the new JLR factory in Slovakia, saving JLR significant investment costs. And the rise in hot stamping, a key weapon in cutting vehicle weight, is an area in which Gestamp is one of the world leaders.
Having spotted this emerging technology and backed it very early on, it has benefited from being early to market and is now an acknowledged leader.
Meanwhile, CATL – China's leading battery and cell maker – has reported rising H1 profits and predicted a rise in annual profit of between 120% and 150%. For some companies, therefore, profits can be made in automotive supply. But for many this is not the case at present and it is likely to remain so for the rest of this year and probably well into 2020.
The ongoing fall-out from the emission scandal, challenging economic conditions across the globe and the need to invest in electric vehicle technology will continue to place major strain on suppliers' finances and the industry should brace itself for further disappointing figures in the next quarter, and quite probably in the quarter after that too.