With the continued political uncertainty from the lack of Brexit progress, JLR's announcement of a £1bn investment in its Castle Bromwich facility to make the new electric XJ will be met with some relief by the UK government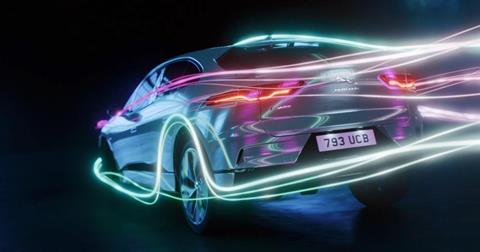 Coming shortly after the caveat-laden "promise" by PSA to allocate some of the new Astra to the UK and just before BMW revealed the production version of the made-in-the-UK electric Mini, JLR's commitment to the UK is a major boost – for the country as a whole and an industry in particular, especially the 2,500 workers whose jobs appear to be safe.
This news came not long after disappointing UK sales figures for electric and hybrid cars – something which many have attributed to the uncoordinated and poorly thought-through changes to government subsidies for both electric and hybrid cars. However, for all the concern over government incentives to get UK consumers to buy EVs, it will be the international dimension to the EV market which will determine the success of the UK's still fledgling EV manufacturing sector. And the international market is becoming very competitive.
True, Nissan is now in the second generation of its Leaf but volumes have yet to reach 50,000 and even 35-40,000 on a consistent basis is proving to be a difficult target for the model; a vehicle ahead of its time? Perhaps, but also one which will soon be lagging Volkswagen's new ID EVs models.
A new sub-brand is in the offing, with models from the Polo (ID2) through to Passat (ID4) size are on the way; at least three German plants will make VW EVs (Zwickau, Emden and Hanover, with the first two due to make only EVs once the existing Passat and Arteon come to the end of their model lives).
With more than 300,000 EVs due to come off VW's assembly lines annually, along with 100,000+ Ford EVs from Ford Cologne (based on VW's MEB platform), the EQ ranges from Mercedes, e-trons from Audi, EVs from BMW (some with an "i" prefix, and some without), and from PSA and Opel, the EV field will soon be very crowded.
So JLR's confirmation that it will make its next XJ as an EV in the UK is not just welcome, it is also essential for the company's future; and for the UK's future as a centre of EV manufacturing. The XJe (our working name for now!) will be made on JLR's new rear-wheel-drive MLA platform which will underpin a number of other EVs also to be made at Castle Bromwich. A J-PACE large electric SUV will likely be next and electrified versions of the XE and XF sedans will also be offered.
Intriguingly, Castle Bromwich will make both electric and conventionally-powered vehicles; to some extent this is JLR hedging its bets. EVs, even in the premium segments, are still too expensive for many consumers, so until volumes rise sufficiently to enable prices to be cut, especially in the absence of government incentives, JLR fully expects to be selling petrol, and indeed some diesel, models in the years ahead.
For the UK to develop a viable long-term presence in EV production moreover, a major expansion of the supporting supply chain is required. Vehicle assembly is not enough. JLR will assemble its own batteries in a new plant in Hams Hall and electric drive units (ie motors) at its Wolverhampton site.
However, these will be essentially assembly operations, with the high-value battery cells imported, despite the transportation challenges, and most of the high value laminations or stampings for the motors also imported. There has been some talk, but no real action, with regard to building a giga-factory, and cell manufacturing facility in the UK; meanwhile, a lack of appropriate stamping operations and indeed limited capacity to produce electric motor steel here in the UK both act to stymie the development of a UK EV components supply chain.
And without that supply chain, the long term viability of EV production in the UK remains in doubt; so while JLR's decision to make the XJe is excellent news, as is the UK's government commitment of more than £500m in loan guarantees (vital given JLR's wider financial problems), the UK has not yet secured a guaranteed role in the EV sector's future. It is getting there, but the road to that destination is one fraught with challenges and difficulties.