Ian Henry provides insight on the situation between FCA and its partners and potential partners
Just a few weeks ago, Fiat Chrysler (FCA) made a merger proposal to Renault; it was presented in the press as if a done deal, having been developed through a series of secret meetings between new Renault chairman, Jean-Dominique Senard, and the youthful FCA Chairman, John Elkann. Within a matter of days, however, the deal – which had much compelling industrial Iogic – unravelled. The French government was to blame according to some; for others, it was the lack of enthusiasm and immediate acceptance of the deal on the part of Nissan, Renault's long-standing partner in an existing cross-shareholding and industrial alliance, although the future of this alliance is now in doubt. Perhaps we will never know the real reasons for the proposed merger failing, or perhaps the idea will be revived once again when those who may have scuppered the deal realise their folly.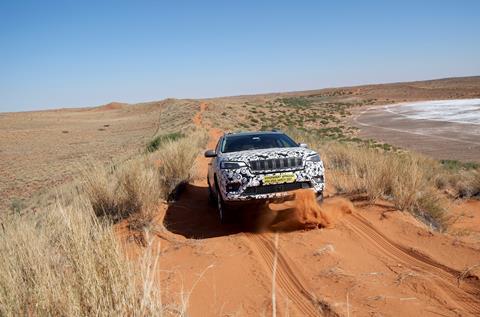 The costs of electrification, decarbonisation and soon autonomous driving will likely prove beyond the financial resources of several major automotive players. Pooling resources, by alliances (such as the recent announcement between BMW and JLR) or mergers (eg the proposed FCA-Renault deal) will become more common as companies realise that they cannot continue to go it alone. Some deals will fall foul of company or national politics, but others will get past such obstacles.
The 15% stake held by the French government in Renault was undoubtedly a problem, and although the French authorities have indicated they are prepared to reduce the state's stake in Renault, FCA was not prepared to wait. At least it was not prepared to wait just now.It would not be surprising to see the idea revived soon; after all FCA has no substantive electric vehicle technology and needs to acquire some fast; and Renault needs a partner to gain a foothold in the USA and it also need a premium brand. FCA offers Jeep (near premium) but also Alfa and Maserati.
If they can revive the idea and keep Nissan on board (something which may be difficult if the many manufacturing and back-office alliances come to a premature end), then a global giant is there waiting to be confirmed. And with Mitsubishi, Dacia, AvtoVAZ and Samsung part of the group as well, a truly mega player will overtake Volkswagen and Toyota in a single bound. Well perhaps not a single bound as there are numerous hurdles to overcome, but such a merger would certainly change the face of the industry.
It is also inevitable that other deals will emerge and we can already see the beginnings of these; Volkswagen and Ford in LCVs and EVs, JLR and BMW as noted above, and Geely is moving in on Daimler, acquiring a stake, although it may be barred by German legislators from moving beyond its minority stake just now. But times change and Daimler may well need the capital injection which Geely would bring, especially if electrification costs continue to soar.The days of national champions in the industry are long gone; and FCA wanting to merge with Renault was clear recognition that being a dominant player in Italy is not enough, and indeed being no.3 in the US Big 3 is not enough either, even with the decline in recent times of Ford and GM. Even being a strong regional player is not enough for a company to survive and prosper in the long run. And that is why the FCA-Renault merger idea will surely be revived. It is just a question of when.