Slovakia - The new plant will be used to make a variety of different components for Daimler, JLR and PSA.
Slovakia - Röchling Automotive has opened a new plant in Kočovce, which is located in the west of the country. It will be used to make active grille shutters, underbody panels, wheel arch liners and air filters for the likes of Daimler, Jaguar Land Rover and PSA.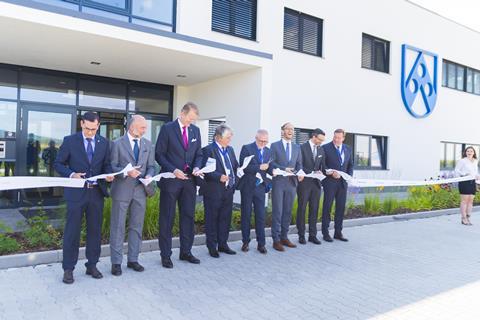 "Opening the plant in Kočovce is a major strategic step allowing us to assist our customers by means of local production," commented Hanns-Peter Knaebel, CEO of Röchling Automotive. "The closer we are to our customers, the better we can support them. Besides, expanding our capacities puts us in a position to divide up our activities between our Czech and Slovak plant with the aim of optimising the processes."
The village of Kočovce is located about 30 minutes from both the Mercedes-Benz and PSA plants in Trnava, and an hour from the JLR facility in Nitra.
The new facility spans across an area of 10,000sq.m, and includes a production area, a warehouse and office space. Röchling has stated that there is potential to expand over an additional 40,000sq.m.
With the JLR plant opening in Nitra back in 2018, and the Mercedes-Benz and PSA plants witnessing rising demand, suppliers have been flocking to the area and building new facilities. The latest investments include a new Gestamp facility that is providing JLR with aluminium components.