Renault Group halted activities in its manufacturing plant in Moscow, the company announced this week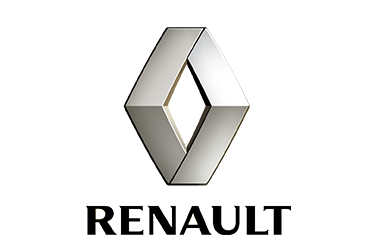 This follows an announcement that the French carmaker had restarted its production at its Moscow plant after suspended operations at the plant in late February, citing a forced change in existing logistic routes."
The Renault Duster, Kaptur and Arkana models and the Nissan Terrano models are produced at the Moscow plant.
"The situation with components supply is unstable and changing, we prefer not to make any predictions," a spokesperson for Renault Moscow said.
This comes amid widespread global backlash to the Russian invasion of Ukraine and mass closures by OEMs in line with international sanctions on Moscow.
Renault's board is continuing its operations in Russia for the time being but says it will comply with international sanctions and with the backing of its main shareholder, the French state.
The automaker currently holds majority control of Russia's AvtoVAZ. Regarding this, Renault Group is "assessing the available options, taking into account the current environment, while acting responsibly towards its 45,000 employees in Russia."
Ending this relationship would see the company take an enormous financial hit. AvtoVAZ said that it is partially halting production at its Russian plants in Togliatti and Izhevsk due to electronic parts shortages.
As well as economic pressure from automotive producers, global transport providers are now limiting deliveries to and from Russia. In addition, sanctions and international backlash have begun to considerably strain Russian global manufacturing capacity.
German cable and harness maker Leoni, which supplies wire harnesses crucial to car manufacturers, has partially restarted operations at two factories in Ukraine following a temporary halt due to Russia's invasion.
The supplier said some production had been relocated to Leoni plants in other countries.
"Production has currently restarted at both plants under the strictest safety regulations and on a limited scale – in line with the declared will of the Ukrainian government, the commitment of customers and, not least, the wishes of the workforce," a Leoni spokesperson said. "At the same time, other sites in the global Leoni production network have begun to duplicate Ukrainian production capacity to support the plants in the war zone."
Meanwhile, Skoda said its supplier in Ukraine had restarted the production of wire harnesses, allowing the Czech automaker to resume production of its Enyaq full-electric SUV.
"Our partner in Ukraine decided to restart production of wire harnesses this week, with full service and full security for workers there," Karsten Schnake, Skoda's board member for purchasing, said during the automaker's online 2021 earnings presentation.
Skoda halted production of the Enyaq earlier this month and said Scala and Kamiq output was also at risk due to the unavailability of wiring harnesses from Ukrainian suppliers.
The ongoing conflict has hammered Ukrainian productivity. The country's importance as a supplier of wire harnesses and cabling has been hit to the extent that supply failures have been felt in neighbouring EU LV assembly plants, particularly in Germany.
OEMs, including BMW, Volkswagen and Mercedes-Benz, have been forced to cut shifts and reduce working hours at factories as the lack of parts from Ukraine limited their production capacities.
"OEMs and suppliers are working to re-source components, but this could take several weeks," said Justin Cox, director of global production at LMC Automotive.