The 2021 model SUV is company's first global model built using a 'closed-loop' recycling system for aluminium parts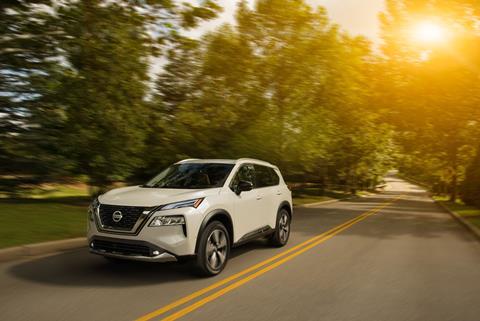 This closed-loop recycling system is part of the company's Nissan Green Program 2022, and promotes the use of materials that don't rely on newly mined resources, as well as the reduction of waste from factories. Built in Kyushu, Japan and Smyrna, Tennessee, the hood and doors of the 2021 Rogue are stamped from aluminium alloy.
At the core of the closed-loop recycling system is a large pneumatic conveyance system. As hoods and doors are stamped into shape, scrap material is shredded and extracted, keeping aluminium grades separate. The separation ensures the return of high-quality scrap to suppliers who then turn the separated and reprocessed aluminium scrap into aluminium alloy sheets and redeliver them to Nissan for use in production.
To support the process, Nissan has collaborated with Kobe Steel and UACJ Corp in Japan, and with Arconic and Novelis in the US.