Jaguar Land Rover is collaborating with tech start-up Multiverse to enhance the data skills of its employees as it accelerates its digital transformation and prepares for an electrified future
The skills shortage is a major issue across the automotive manufacturing sector, notably around digital and IT where demand for skilled people is increasing. According to the Royal Society the shortage of data skills is estimated to cost UK businesses £2 billion a year, with 1 in 10 jobs requiring data expertise, while the European Data Market Monitoring Tool reports that 100,000 data positions are unfilled.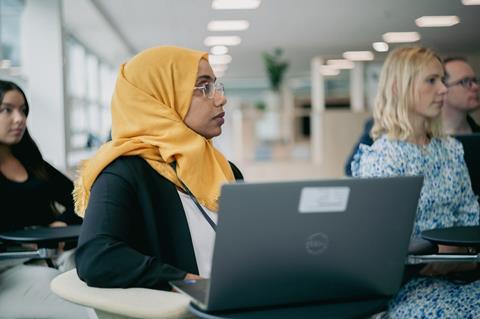 In a statement JLR says this collaboration will see a 15-month Data Fellowship course, delivered by Multiverse, being offered to employees. The course covers topics including data modelling, analysis, Python, and Machine Learning, and will support thousands of Jaguar Land Rover's employees to make the transition from spreadsheets and desktop data work to working on the cloud. The first 400 employees enrolled this summer, with additional groups launching each quarter.
Clive Benford, JLR Chief Data Officer, said: "The automotive industry is rapidly changing to become digital and electric. The management and utilisation of increasingly high volumes of data in this new era will be central to Jaguar Land Rover's future. We need to create a data-first mindset that will support our growth, enhance the customer experience, and increase the productivity and expertise of our teams.