The OEM's venture capital and mobility arm, InMotion Ventures, has invested in Battery Resourcers, a lithium ion battery recycling and materials company as part of its commitment to achieve net zero carbon emissions across its supply chain, products and operations by 2039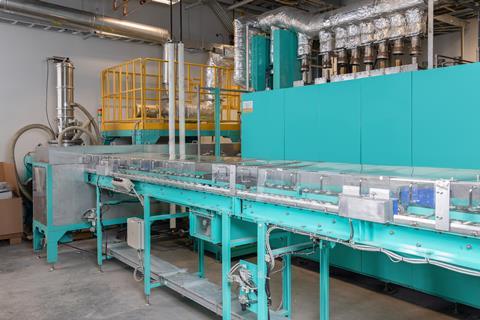 This investment follows JLR defining its future strategy in which sustainability in its production operations plays a key role. Battery Resourcers' says it has the technology to recycle and produce cathode active materials such as Nickel Manganese Cobalt Oxide (NMC), Nickel Cobalt Aluminium (NCA) and Lithium Iron Phosphate (LFP) batteries. The business notes that it has filed intellectual property around graphite recovery and purification, which will enable it to return both the cathode and anode active materials back to manufacturers of new batteries, and that it holds the exclusive licence for an innovative closed-loop process that integrates battery recycling, refining and materials engineering to convert scrap end-of-life batteries into new materials to produce new batteries.
The investment from InMotion Ventures and other strategic partners will fund the development of a commercial-scale processing facility, with the capability to process 10,000 tonnes of batteries annually, along with the expansion and enhancement of the production and analysis facilities in Michigan, US.