The OEM will collaborate with the Technical University of Munich and the Fraunhofer Institute for Industrial Engineering IAO as part of its Automotive Initiative 2025 to develop a network for digital factory transformation and innovation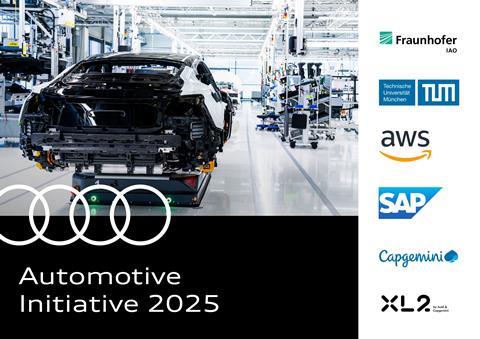 Audi says it has chosen its Neckarsulm facility to be a pilot factory and real-world laboratory for digital transformation, where digital solutions for vehicle production and the supply chain will be tested and developed for use in series production. Audi notes that this site's expertise in small-series and volume production will be useful to this programme.
Automotive Initiative 2025 (AI25) has been Launched the in Heilbronn with partners from academia and the IT sector. This initiative aims to develop digital solutions for the factory of the future, making these components of the production process more efficient and flexible, and implement them in vehicle production and logistics for series production within the next five years. Relevant IT solutions and ideas will be provided by technology partners Amazon Web Services (AWS), SAP, Capgemini and the XL2 joint venture, in which Audi is a founding partner.
As part of the Bildungscampus in Heilbronn and the Heilbronn-Franken region's Innovation and IT Network, the site will help to develop the use of artificial intelligence and intuitive man-machine interaction solutions. XL2 will play a key role in bringing IT innovations to the Audi plants around the world.
The basis for this collaboration is the Digital Production Platform (DPP), in which the data of every machine, piece of equipment and system from every plant in the Volkswagen Group are pooled. The sites become part of the industrial cloud, which in the future will also include the Group's supply chain as well as additional partners. Neckarsulm and Ingolstadt are the first two Audi sites to have already been connected to the DPP; the remaining sites will follow later this year.
Audi says the knowledge gained will be used to help shape and expand the future IT configuration of the automotive plants and help form the definition of generally applicable standards for the transformation and the rollout of concrete use cases to all Group plants worldwide via the industrial cloud.