Audi plans to begin construction on a new plant in China for fully electric Audi models, set to be completed by the end of 2024.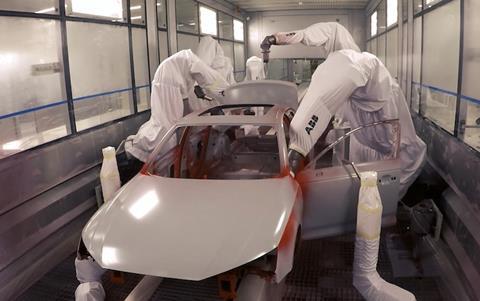 As part of a company jointly founded by Audi and its partner FAW in Changchun, the Premium Platform Electric (PPE) plans to build the site on an area of approximately 150 hectares.
The factory will produce new fully electric Audi models and include an entirely new IT architecture to network all site processes. The cross-site environmental programme Mission: Zero has outlined the company's sustainability plans, ensuring production at the Changchun site will be CO2 neutral and fully connected.
Production areas at the plant will include a press shop, body construction, paint shop, and final assembly line, as well as in-house battery assembly. The first buildings will be established at the Changchun site once the frost period comes to an end.
The new plant will mark the first production site in China where only all-electric Audi models are produced. With an annual capacity of over 150,000 cars, the factory will serve as the nucleus of Audi's continued electrification of the Chinese market.
The first cars to roll off the line will be an electric SUV and an e-limousine. Three models are set for initial production at the site on the PPE, co-developed with Porsche.
Last year, Audi-FAW NEV Company was established to support the production of EVs and became the first cooperation company with a majority interest held by Audi in the country.
Amid widespread coronavirus-related disruption of auto manufacturing in recent years, OEMs have been shifting away from European-style production and looking towards setting up sites in Asia and China in particular.
As EV sales in the Asian market increase, carmakers are looking to partner with local companies to build vehicles to serve the rising demand.
Last September, Porsche announced that it would be establishing a new research centre in Shanghai and a new production plant in Malaysia, alongside KL-based firm Sime Darby Berhad.
The factory is expected to begin production this year and is exclusively responsible for the final assembly of models for the Malaysian market.
Porsche has also said that the new Shanghai R&D site would help it further observe Chinese consumer trends and improve the local development of products.
China is already the largest EV market in the world. However, while the drive by European manufacturers to establish a bulwark against ongoing global disruptions by localising production closer to home is significant, these recent developments indicate that capitalising on the rapidly increasing consumer desire for EV.