As CEO of FCA, Sergio Marchionne tried and tried to find a mega-merger partner for the group. Less less than two years after his death, a likely candidate has emerged…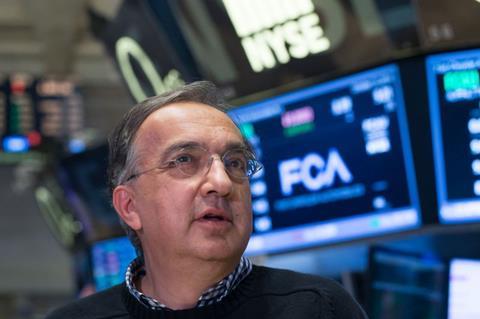 Back in 2015 a set of slides appeared on the FCA investor website, titled Confessions of a Capital Junkie. Officially unattributed, it was widely known that they were the words and thoughts of Sergio Marchionne who had, if nothing else, been tireless in his pursuit of a potential mega-merger involving FCA.
Merging Fiat with Chrysler was not enough; it did not give the scale and capital saving potential of a mega merger, the core message the capital junkie wanted to convey. Behind the scenes he tried and tried to find a partner for FCA but to no avail.
His idea lived on in the company and, after an attempt to merge FCA with Renault foundered on the rocks of French politics and fallout from the Carlos Ghosn "affair", it seems that FCA will soon consummate Marchionne's desired mega-merger, this time with PSA. On this occasion, French politics are not going to get in the way. John Elkann, the youthful chairman of FCA and head of the Agnelli family's automotive interests, will become chairman of the enlarged company; Carlos Tavares, CEO of PSA, will be CEO of the group and will lead the integration of the two companies.
Tavares has proved to be remarkably skilled in turning PSA around from the financial wreck it was and equally tough and uncompromising in his desire to cut costs and improve efficiencies with Opel. He hasn't closed any plants (yet) and says he doesn't want to close facilities at FCA either. But he has driven through a revised model programme so that within a couple more years, all PSA and Opel models will come from two core platforms, CMP1 and EMP2, the latter flexible enough to accommodate vehicles in the C, D and E segments and large vans too.
These platforms will certainly be used for Fiats and Alfas in Europe and for some small US models too. But one or more FCA platform(s) will also be required, including the rear-wheel-drive Giorgio platform which already underpins the Alfa Giulia and is expected to be used by future Maseratis and US models.
The North American cash cow that is Jeep and Ram, two brands which many in the industry have long coveted
The car-based and front-wheel-drive architectures used in Europe will no doubt allow PSA to gain significant economies of scale, with the future Fiat 500, 500X, Panda and others (including a new Punto perhaps) adopting the CMP1 platform at the next model change; EMP2 will allow Fiat to return to the C segment and above. And with these moves, Sergio Marchionne's dream of mega platforms generating equally dreamy financial returns may yet be realised.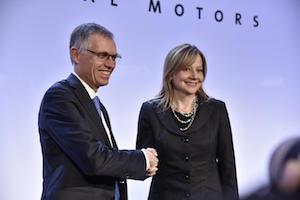 But of course, there will much more for Carlos Tavares to do. In Europe, the chronic over-capacity and under-utilisation at Fiat will need to be addressed. By retaining a number of sub-scale plants within PSA-Opel (Villaverde, Mangualde, Gliwice, Rennes, Hordain, Eisenach, Rüsselsheim, Luton and, for now Ellesmere Port all operate at 150,000 units a year or well below this level), he has managed to run a profitable operation by turning traditional thinking on its head – that plants need to run at a minimum of 250-300,000 units a year to be scale efficient, even though dozens of plants run, quite successfully, on lower volumes. So, maybe Tavares will find a way of doing the same with the Fiat plants too.
And with Europe not being enough of a challenge, there is the fact that PSA has a weak position in Asia, especially in China where it has performed badly; FCA is almost entirely absent in Asia – so there is not much in the way of scale benefits to be exploited there. In South America, Fiat has a strong position in small cars, using outdated platforms, while PSA is a minor player. Creating a more substantive operation there will be a challenge economically.
Finally, there is the North American cash cow that is Jeep and Ram, two brands which many in the industry have long coveted. Expect a little of the Jeep stardust to be sprinkled liberally in Europe and the various FCA sales channels to be used to smooth PSA's own return to North America. Creating a European giant between PSA and Opel appears to be nearly done, so creating a global behemoth is the next challenge which Carlos Tavares needs. He will probably succeed.