UK - Jaguar Land Rover has been testing a 3D-printed glove to prevent injuries to production line workers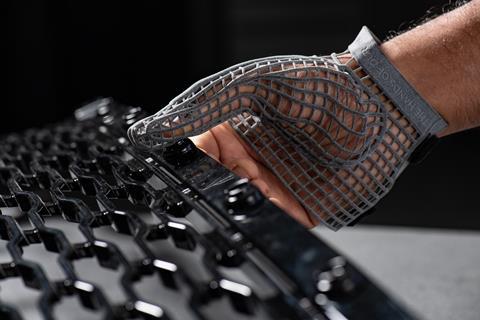 UK - Jaguar Land Rover has recently carried out trials of a 3D-printed glove, and is now working on a second generation prototype. The glove, which was designed in-house at the company's facility in Gaydon, has been used as a piece of protective clothing in order to safeguard production line workers from the threat of a musculoskeletal disorder.
"The health and wellbeing of our workforce remains our priority across all factories and facilities," commented Chris Noble, additive manufacturing strategic engineer for JLR.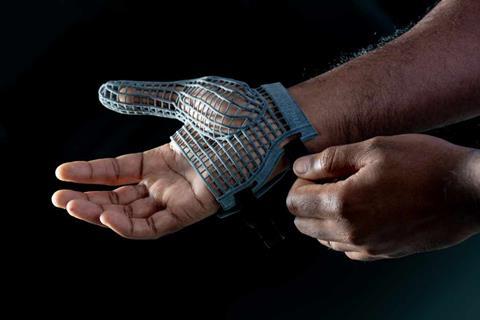 "Technologies like the 3D-printed glove allow us to use the world-leading expertise and equipment we have in-house, in this case HP Multi Jet Fusion technology, to protect the hands of our makers, developing equipment that will make Jaguar Land Rover a great place to work, now and in the future."
The glove has been used, for example, by workers that fit clips and fasteners to the chassis during assembly. The second generation glove will include a foam pad made using impact additive D30 - a polymer material that absorbs impact when placed under pressure.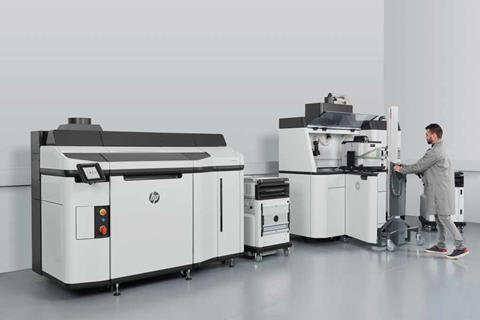 The OEM believes that this will help workers that fit parts using the palm of their hands, such as door casings.
JLR's Additive Manufacturing Centre makes around 80,000 parts every year. These are used for a range of different applications, from prototyping to manufacturing assembly aids and fixtures, as well as certain parts used in the Jaguar XE SV Project 8.
Elsewhere in the world of JLR, the company recently announced that it would make the new electric XJ at its Castle Bromwich plant. Furthermore, production of the new Defender has just started at the JLR plant in Nitra, Slovakia.
This story was updated 6 November