UK - Bentley Motors is now producing the new Flying Spur at its Crewe plant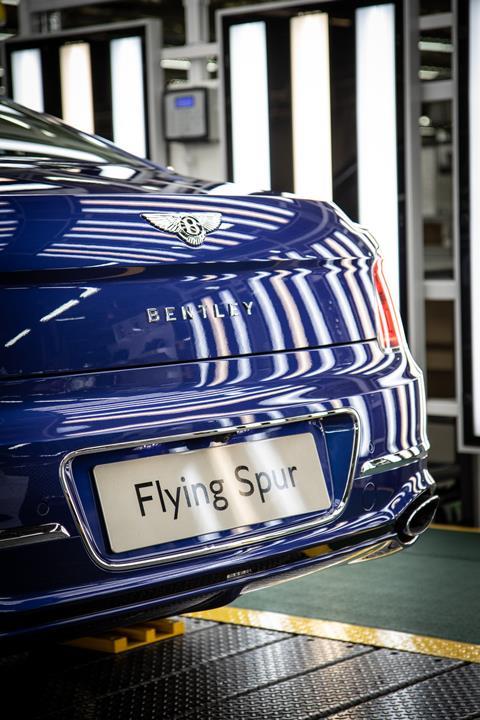 UK - Bentley Motors has started making the all-new Flying Spur at its factory in Crewe, England. Deliveries are set to begin in early 2020.
"The new Flying Spur is a leap forward in combining state of the art high technology with a modern ultra-luxurious interior and exterior," commented Peter Bosch, board member for manufacturing at Bentley Motors. "Every single example is an artisanal piece of art, handcrafted using the finest, authentic materials and surfaces that are unmistakably Bentley. The car truly delivers the duality of sports sedan agility and contemporary limousine refinement."
Almost 200 people work on each Flying Spur across 84 different assembly stages at the factory. It is a highly manual process as many of the parts are handcrafted.
Production of the Flying Spur starts after Bentley carried out significant testing of the vehicle. Around 142 prototypes and pre-production models were created. Reliability and usability were analysed in over 507,000 miles (816,000km) of testing on public roads, while 200,000 miles (322,000km) were driven on proving grounds to validate components and systems. A total of 1.65 million miles of simulated durability testing of the chassis components was conducted either using test rigs or on the road.
Bentley recently announced that its Crewe plant is now operating as a carbon neutral facility. It also revealed plans to offer hybrid variants of all its models by 2023, as well as its intension to bring a battery-electric vehicle to market in 2025.