UK - The Bentley Motors plant in Crewe is now operating as a carbon neutral facility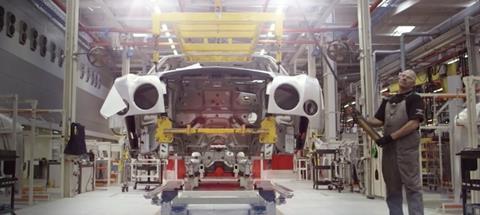 UK - The Bentley Motors plant in Crewe, England was recently given a certification by the Carbon Trust to show that it now meets the PAS 2060 standard for carbon neutrality. 100% of the electricity used at the plant is generated by sustainable sources.
"While 2019 has marked Bentley's centenary, our focus is now on preparing the business for the next 100 years," commented Adrian Hallmark, chairman and CEO of Bentley Motors. "We want to lead the way in the delivery of sustainable luxury mobility – by providing our customers with products and services that reflect their own values."
Electricity is either produced on-site by solar panels or purchased as certified 'green' electricity. Other emissions that cannot yet be eliminated are offset accordingly.
In May 2019 the OEM started installing the largest ever solar car port in the UK at its Crewe plant, with 10,000 solar panels. These have a capacity of 2.7mw, and span across an area the size of two football pitches. This added to the 2013 installation of 20,815 solar panels on the roof of the plant, bringing the total energy capacity to 7.7mw with solar power.
Bentley's parent company, Volkswagen, has also been focusing on improving its production facilities. The OEM has revealed plans to significant increase the productivity of its global production network - a move that could also have an impact on other VW Group brands like Bentley.
Aside from cutting emissions at its factory, Bentley is also looking to become part of the push towards vehicle electrification. It plans to introduce the first ever fully electric Bentley in 2025, and has recently brought its first plug-in hybrid, the Bentayga Hybrid, to market.