John Miles, Global Business Leader – EV & Battery, Rockwell Automation, explains the need for flexible and data-driven production operations to meet future EV battery demand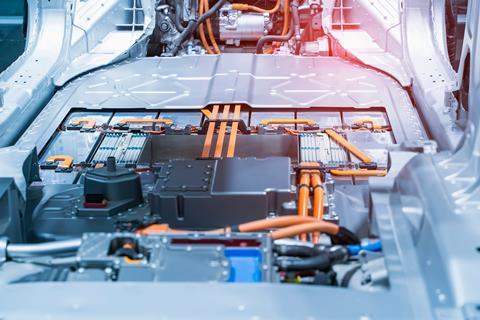 More than 100 EV megafactories or "gigafactories" are planned for construction or already being built around the world, in addition to the many gigafactories already in operation. The race to build these massive, often multi-billion-dollar factories is needed to help meet global battery demand expected to more than triple by 2025.
But it's important to remember that delivering the billions of watts of energy that EVs will need in the coming years will require more than just scaling up traditional production techniques and technologies. It will require new ways of thinking about production to maximise speed, flexibility and throughput and better position operations for success in the coming years and decades.
Where to start
Keeping up with growing EV demands while also accommodating changes in battery technology will require high-performance, flexible machines. A smart manufacturing plan that builds and connects systems over time with intention and a clear strategy can help you meet future demands for millions of batteries annually. In order to create this plan, it's important to understand what you have in place in your operations today and what you may need to meet your future business goals.
It's possible that you will need the help of a partner to do this, but below are some general starting points:
• Identify the data you'll need to effectively manage your gigafactory, then design those requirements into your facility.
• Craft strategies for turning factory data into valuable information. For instance, using analytics will help you drive better decision making.
• Connect your factory back to material sources like mines to improve both the cost efficiency and quality of your battery production.
• Build in flexibility to help your factory evolve with changes to battery technology.
"With a track-and-trace application, you can gain complete visibility into the manufacturing process. This helps you deliver a consistent level of quality that helps make sure that batteries are safe for use" – John Miles, Rockwell
Of course, an effective smart manufacturing plan requires that you also follow other best practices, such as developing corporate control standards and specifications. These can help reduce the risk of start-up delays and align all areas of your plant.
The high-quality data required for smart operations is only possible with strict adherence to specifications and seamless integration of plant- floor equipment. After you've developed your standards and specifications, it's crucial that you enforce them with OEMs or other suppliers.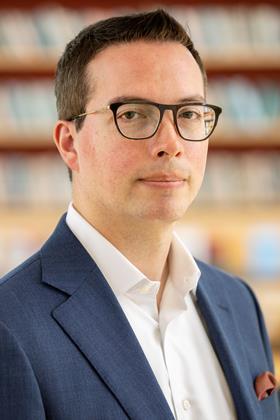 Turn digital insights into action
From there consistent quality and efficiency become non-negotiables. A digital thread can set you up to make this a reality. It's a continuous flow of information that turns insights into actions and connects previously siloed business functions, improving their ability to work together.
With MES software, for instance, you can bring together disparate data to improve OEE and quality in your battery factory. The software allows you to integrate control and business systems to execute and track orders across your enterprise. You can also gain the additional context you need to turn production data into actionable information.
You can even use individual MES applications to address specific manufacturing challenges. Using this quality application, you can track, identify and alert when a machine's or operator's processes go outside of their prescribed limits. This will help you respond to issues in real time, before they turn into quality issues.
With a track-and-trace application, you can gain complete visibility into the manufacturing process. This helps you deliver a consistent level of quality that helps make sure that batteries are safe for use.
Eventually, you can scale up these individual applications to an enterprise MES software that will equip you with a single version of truth across your operations, which is crucial to understanding and managing production.
Other technologies like "smart objects" can help automate IT/OT convergence to empower everyone across operations make informed, real-time decisions. Within your plant's control automation layer, these objects create the capability to capture the OT context of data throughout your digital thread. The high-speed contextual data is packaged into a configurable information model, which can be easily consumed by upstream IT applications to uncover higher-value industrial performance insights.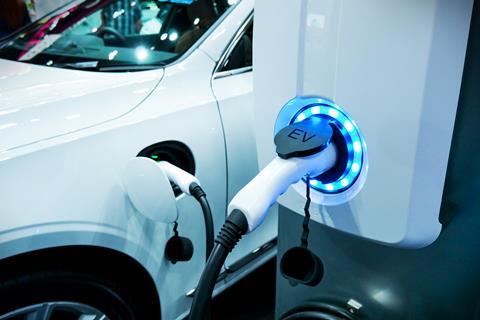 Flex for the Future
Delivering energy that the world's electric vehicles will need in the coming years will also require high-performance machines that maximise throughput and offer flexibility to support battery technology changes.
For example, motion-control systems with independent cart technology can operate faster and more flexibly than traditional, mechanical conveyance solutions.
Traditional conveyance systems leverage motion-control technologies with hundreds of mechanical details like rotary-driven chains, belts and gears boxes to convert rotary motion into linear motion.
These designs have limited flexibility as well as lower operational speeds, acceleration and deceleration speeds, and throughput. They also use more energy and have high maintenance costs.
Independent cart technology includes systems that use independent, programmable movers to create faster, more flexible battery lines. They also use simple software profiles, allowing you to change products at the push of a button to dramatically reduce changeover times.
A leading Korean battery maker used an intelligent conveyor system to replace its limited existing conveyor system. The company required high-speed and high precision rates to enhance its production capabilities and reduce defective rates. Following a detailed proof of concept study, the intelligent system met the end user's requirements, providing increased throughput and a lower cost of ownership.
Get Started
The fast-growing EV market requires highly efficient, flexible and data-driven gigafactories that can produce EV batteries in high volumes, at high speeds and at a consistently high quality.
Learn more about how you can power high-volume EV battery production