We need to be ready for electric vehicle battery demand, says Bill Sarver, Rockwell Automation's senior industry consultant for global automotive and tyre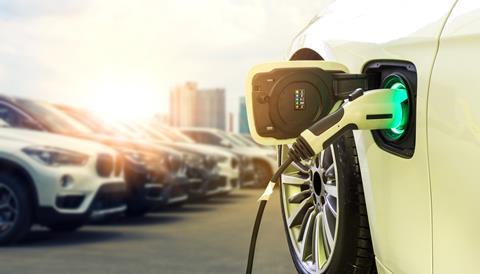 We have all seen the steady rise in the volume and variety of electric vehicles on the roads in recent years, but it is nothing compared to what we'll see in the coming decades.By 2040, electric vehicle sales are projected to represent more than half of all global, light-duty vehicles sales, according to data from the Electric Vehicle Outlook 2017, Bloomberg New Energy Finance (July 2017). This growth represents a tremendous opportunity for battery manufacturers – but only if you're in position to take advantage of it.
Until now, battery manufacturers have managed to meet low-volume demand using limited automation and insights, and disconnected information systems. But this approach won't be enough to supply the billions of watts of energy that electric vehicles will require in the coming decades. Instead, manufacturers will need to build greenfield, giga-scale production plants.
These operations will need to be smart, highly automated and seamlessly connected if you want to keep up with battery demand and grow your business.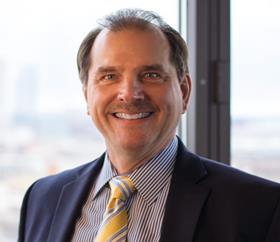 Booming demand and evolution
Your challenge is twofold. You need to produce the growing volume of batteries required to power electric vehicles, but you also must keep up with the rapid evolution of battery technology, which creates a wide and tricky set of demands.
The fact of the matter is this: You must be nimble. As battery technology quickly changes, you need to be able to adjust and efficiently produce multiple battery types. It is vital that you're able to change your production lines rapidly, while still managing yield and quality control. That's where automation becomes key.
Even if you know the value of automating your systems, the ROI may not seem to justify the effort. Or, you may simply be unsure how to implement within your current system. Fortunately, there are multiple ways that you can address these challenges. But the time to get started is now.
Scale production over time
The good news is you don't have to tackle everything at once. You can move to automated operations in phases, at a pace and scale that make sense today. Then you can scale up as you prove ROI and your production needs change.
A manufacturing execution system (MES) provides a foundation from which you can build high-performance automated operations. It allows you to integrate your control and business systems to execute and track orders across your enterprise. And it gives you additional context to turn production data into actionable information.
"This is the right time to evaluate your operations through the lens of industry 4.0, ensuring you build toward seamless connectivity and data sharing across the organisation… an industry partner with deep experience can support you through this critical process."

Bill Sarver, Rockwell Automation
A full-scale MES solution can be deployed across your enterprise, but if you are looking to start more granular and scale up, then fit-for-purpose MES applications might be a better fit for you.
MES applications help you address specific manufacturing challenges like quality, machine performance and genealogy by fully integrating your process work instructions into your machines. They can give you complete battery traceability throughout the manufacturing process, generating the genealogy quickly and easily. This level of transparency is vital to delivering a consistent level of quality required for each battery and essential to assuring that batteries are safe for use.
An MES application can also inform you when a machine's processes go outside its prescribed limits when performing quality checks. Even as processes for each variety of battery become more complex, this capability helps you respond to issues in real time before they turn into quality issues.
Over time, MES applications can be scaled up to a larger MES system. One that delivers a single version of truth across all processes. This can give you a clearer and more accurate picture of your entire operations to help you optimise your processes, improving throughput and driving quality improvements, standardisation and repeatability.
Prepare for the long term
An MES should be part of your long-term strategy, but how you decide to get there is up to you. Developing a structured plan is of the utmost importance. It means you are connecting and building your systems with intention and clear strategy, rather than adding systems as you go.
This is the right time to evaluate your operations through the lens of industry 4.0, ensuring you build toward seamless connectivity and data sharing across the organisation. However, it is not just about connecting operations. That's the first step, but you create the real value in how you use the data you gather to make business decisions.
Think through how you want to use analytics and design them from the start.
An industry partner with deep experience can support you through this critical process. It helps to have external insight and perspective as you articulate your business objectives and production goals. The right partner can help you examine current industry trends and forecasts to make sure you lay a foundation that will support your short-term needs and long-term vision.
A partner can also help with the important step of analysing your data to identify what you have today as well as what you're going to need – and when – to meet your goals and objectives. Together, you can architect information systems and develop standards for connected equipment, and you can design a more efficient control and information system with scalability built-in.
In the end, you'll be positioned to gather and use actionable insights that optimise your plant floor and drive smart business decisions.
Charged and ready
Building a connected enterprise is beneficial to any manufacturer, but in the automotive industry, a sharp rise in electric vehicle sales is creating even greater urgency and incentive. By investing the time to create a smart manufacturing strategy and bring in the right technologies and partners, you will be in the best position to reap the rewards as the market grows.