Flexible and scalable operations can help you adapt to inevitable technology changes, says Bill Sarver, senior industry consultant, global automotive and tire business, Rockwell Automation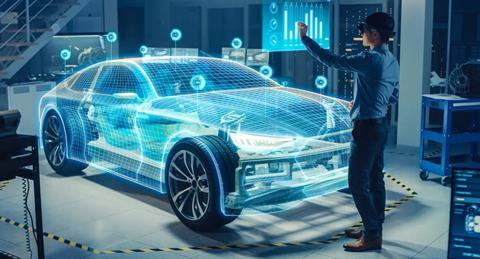 The internal combustion engine may not be headed for the scrapheap anytime soon, but we are well on our way to a world without it. If you're an electric vehicle startup, you're already looking past gas-powered engines and working to build the all-electric fleets of the future. And, if you are a mature automaker, your journey to building all-electric vehicles is probably a long road that first involves migrating to hybrids.
Still, whether you are building electric drivetrains or hybrid powertrains, you need the same thing: flexible and scalable production operations. They will help you not only adjust production to keep up with demand for electric or hybrid vehicles, but also adapt to the inevitable technology changes in the coming years and decades.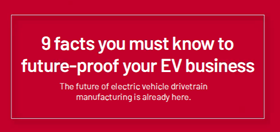 To create scalable and flexible powertrain or drivetrain operations that stand the test of time, we recommend incorporating these elements as part of your strategy.
Connected plant
Forward-thinking automakers know vehicles are changing and that production must change with them. That is why they are unifying their manufacturing and IT operations to create more connected plants.
Connected, information-enabled plants launch faster and perform better. Within a connected plant, you can measure and analyse almost any aspect of production to help operators make better decisions. You can simulate processes to improve training and validate line changes before you make them. And you can blend the physical and digital aspects of your operations to help workers see production in new ways and work more efficiently.
In addition, connected plants can do more than improve production – they can transform it. For example, by connecting everyone from consumers to your suppliers and your plant workers, you can deliver the 'lot of one' – personalised cars that are as unique as those who drive them.
Connected plants require a robust network foundation designed for reliability, scalability and security. They also need Industrial IoT technologies that can access data and connect your workers in real time.
For help in building your connected operations, make use of freely available resources like the Converged Plantwide Ethernet (CPwE) design guides from Cisco and Rockwell Automation. Then, work closely with a solution provider who can help stage your unique path to a connected plant.
Scalable, digital solutions
Software that can turn raw production data into useful information for operators is a must in today's automotive operations.
But, too often, automakers are risk averse and slow to adopt more modern, high-value software and digital solutions. As a result, they end up continuing to leverage and customise legacy home-grown solutions that are not able to fully meet operational needs, internal customer expectations, difficult to integrate to other systems, and challenged to scale as operations grow and/or evolve.
That's why it's important to use software that can easily grow with your operations.
Scalable analytics software, for example, can help you improve your efficiency as you deal with the constant changes in powertrain and drivetrain technologies. The software also can help you protect the quality of your electric or hybrid vehicles by tracking key points in your production process – from raw material usage to battery assembly to finished-good performance.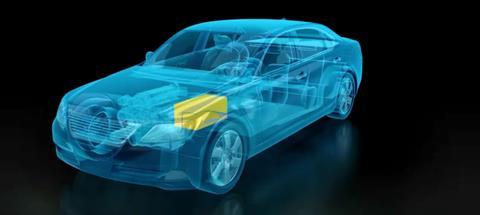 Analytics software can also use new, disruptive technologies to change how you monitor and manage production. It can use machine learning to predict production outcomes, like machine failures or quality issues. This allows you to identify and solve these problems before they happen.
Plus, analytics software can use augmented reality (AR) to change how plant workers do their jobs. An operator, for example, could use an AR headset or tablet to quickly spot bad batteries that are digitally flagged in the AR environment. The operator would then know they need to remove those batteries from production.
Scalable manufacturing execution system (MES) software is also critical. It can automate data collection and drive decision-making in your powertrain or drivetrain operations to help you manage complexity, especially as your operations grow or evolve.
An MES can manage production from order initiation to final assembly, to help reduce your work in process. It can also ensure materials are available for planned production sequences to keep lines moving, and it can use enforceable instructions to ensure workers build vehicles to spec.
An MES also allows you to create a digital genealogy for every vehicle that can be tracked and traced through both your plant and the supply chain. This can help you identify, investigate and resolve potential quality and safety issues in your vehicles.
Flexible production technologies
According to a 2018 report by JP Morgan, hybrid and electric-vehicle sales are steadily growing and expected to account for 30% of vehicle sales by 2025, which is why you need production technologies that can help you keep up with demand.
If you are an electric-vehicle startup, you need drivetrain operations that can transition from low-volume to high-volume production based on demand.
One way to do this is to use an assembly cell system concept, which allows you to build flexible, highly standardised assembly lines using machines that can run in semi-automated production today and then transition to run fully automated later, when production ramps up.
If you are a mature automaker, you may need to create more flexible and modular powertrain production operations that can support both traditional and hybrid vehicles. Pre-engineered, integrated automation solutions can help you create fast and flexible powertrain operations.
An automation-based design and configuration solution such as the Rockwell Automation Production Performance Builder (PPB), helps enable more flexible manufacturing through faster line reconfiguration. Using the tool, powertrain lines can be rebalanced and reconfigured within a day – a fraction of the time this process would typically require.
For powertrain assembly plants, a configurable line can help you achieve optimal line balance even as you deal with changing technologies, more production models and fluctuating capacity. This translates to lower overall operational costs and can help reduce bottlenecks in your line. And for powertrain equipment suppliers, a design and configuration tool help enable design repeatability and appropriate system sizing from the outset.
Future-proofed production
We know that hybrid and all-electric vehicles will someday make up the majority of vehicles on our roads. But we don't know how consumer preferences will evolve or how technologies like batteries and fuel cells will change before we reach that day.
By adopting a connected plant strategy and using scalable software and flexible technologies, you can build flexible and scalable powertrain or drivetrain production operations that can adjust to any changes and make your journey to an all-electric future a smooth one.