Ford has decided to keep its last European diesel engine plant in Dagenham, UK, open to supply the Turkish Ford Otosan plant in Kocaeli that builds the Transit and Transit Custom.
Ford Otosan is due to start production of the next generation of Transit, as well as a Volkswagen derivative from 2023, as part of the two companies' alliance. It expects that by 2025, 60% of the plant's diesel engine output will be destined for the 1-tonne commercial vehicles built in Turkey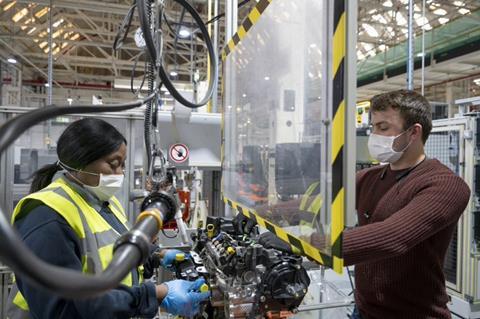 The announcement shows a commitment to diesel from Ford, despite its plans to move to an all-electric range of passenger cars and plans for two thirds of its commercial vehicle sales in Europe to be all-electric or plug-in hybrid by 2030. Ford says Dagenham will produce "the latest advanced technology diesel engines for the next generation Ford Transit Custom range".
The Otosan plant in Turkey will benefit from a €2 billion investment in order to increase its output 405,000 units and to allow it to build the new hybrid and electric vans.
"Today, we are starting another strategic investment that will help shape the future of the automotive industry," said Ali Koç, chairman of Ford Otosan. "Our Kocaeli plants will be transformed into Turkey's first and only integrated production centre for the assembly of electric vehicles and batteries. We consider this investment, which will span over a decade, as a forward-looking strategic move."
Stuart Rowley, president of Ford of Europe, commented: "Transit Custom is the jewel in our commercial vehicle crown and key in our drive to grow our commercial vehicle business as we continue to create a sustainable, profitable Ford business in Europe rooted in an electrified future."