UK - Nissan has hit a major milestone at its Sunderland plant
UK - The Japanese OEM has been producing vehicles in Sunderland since 1986. It has now made over ten million units.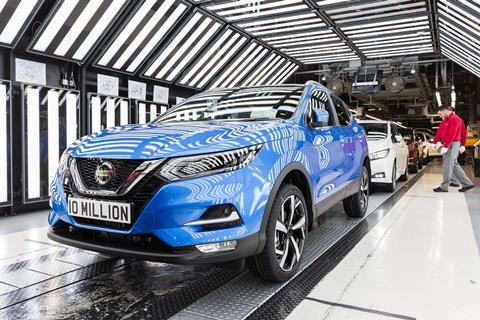 "Building ten million vehicles is a tremendous achievement for everyone associated with the plant," stated Steve Marsh, Nissan Sunderland plant vice president, manufacturing. "Reaching this huge figure has called on all the ingenuity, commitment and spirit of our highly skilled workforce, many of who hail from the North East of England. Together we are determined to continue to drive up the high quality standards our customers have come to expect over the last three decades."
The most produced model at the Sunderland plant is the Qashqai, which contributed to over a third of the ten million. Micra was the second most produced car, though Nissan stopped making these at Sunderland in 2010. The Juke and Leaf are still made at the facility.
Nissan was one of the several OEMs to warn of the impact of Brexit on its UK manufacturing. The company was considering making the new X-Trail SUV at Sunderland but, at the start of 2019, it opted instead to make the model in Russia.