Working with Fraunhofer IEM, Benteler has implemented a process model for predictive maintenance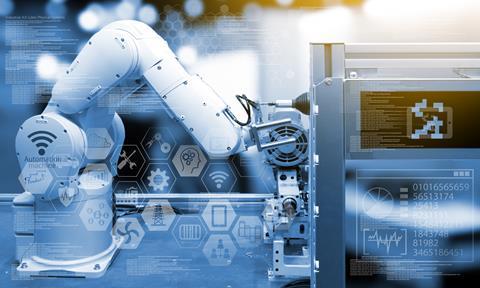 The research project BOOST 4.0 at Benteler's facility in Paderborn, has seen the partners engaged in data analysis and evaluation for machine maintenance. Fraunhofer IEM has been developing this model for the predictive maintenance of machines using big data and Benteler has put this process model into practice.
This data helps to assess actual conditions correctly, as patterns in the production process of, for example, a hydraulic press and a material conveying system can be identified, thanks to the systematic collection and evaluation of machine data.
"If we understand the relevant data, we can accurately assess the "state of health" of the machines. This enables our teams to avoid imminent production stops and to initiate appropriate measures in time", noted Dr.-Ing. Daniel Köchling, project manager Industry 4.0, at Benteler Automotive.